Advertising in the New York City subway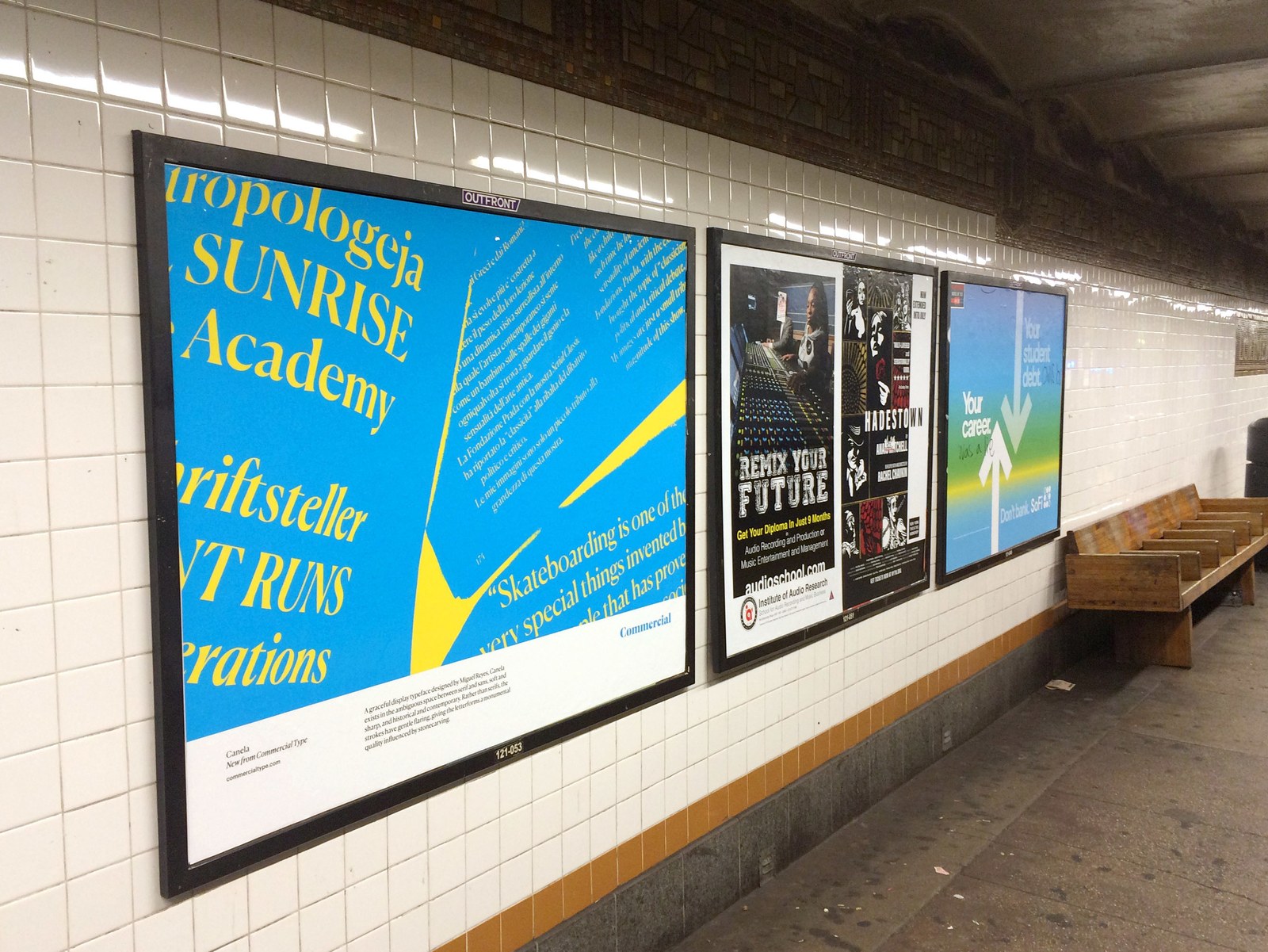 We're running ads in three subway stations on the L train in Brooklyn for the month of June: Lorimer Street, Graham Avenue, and Grand Street. The ads were designed by Project Projects and the colors are even brighter in person.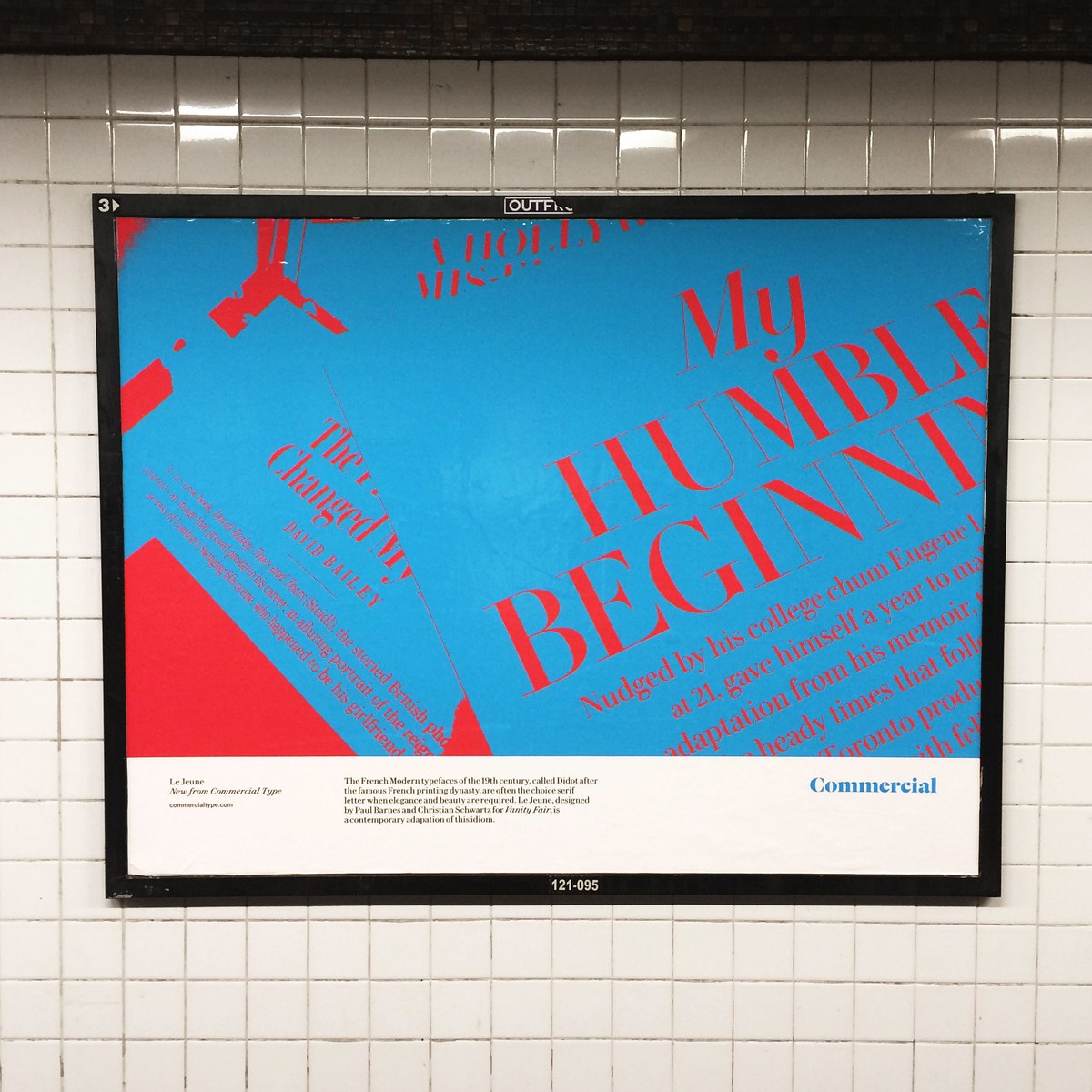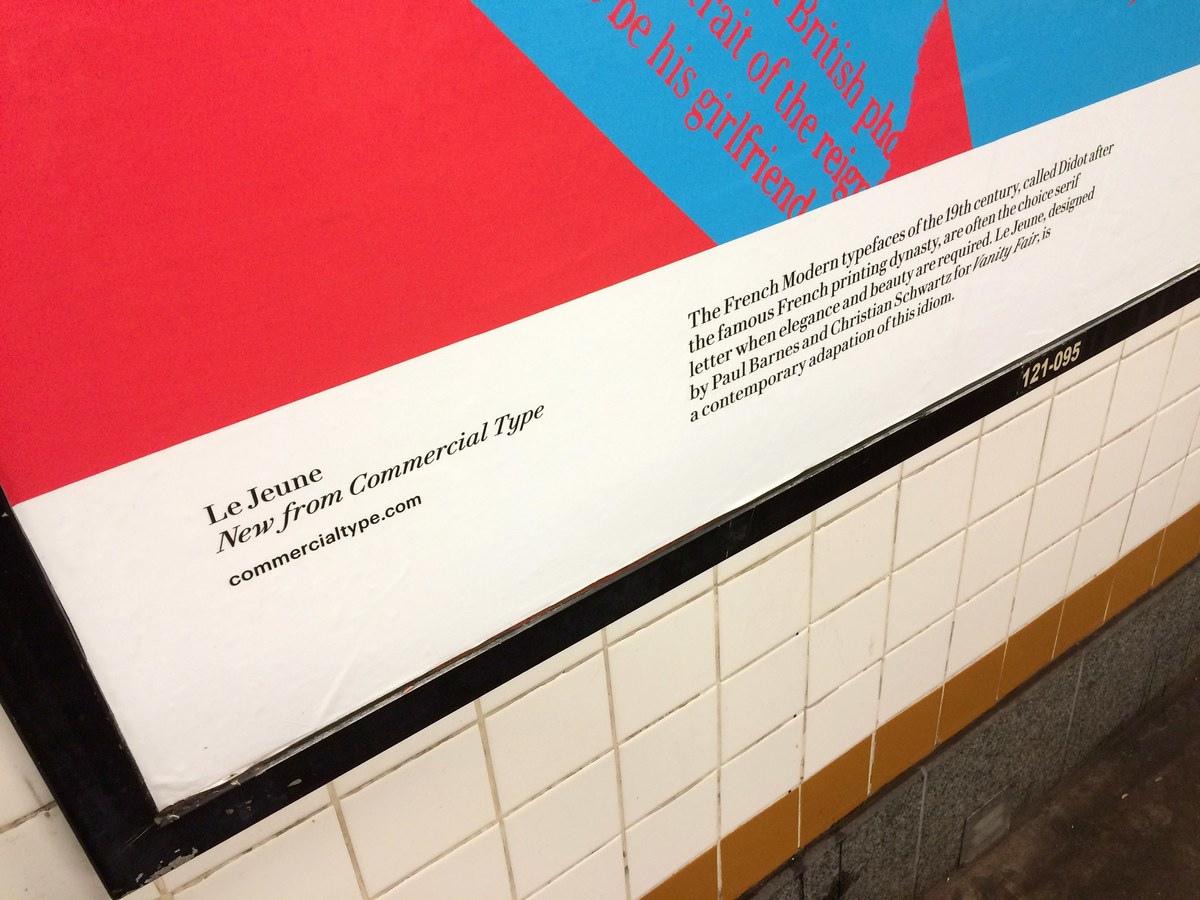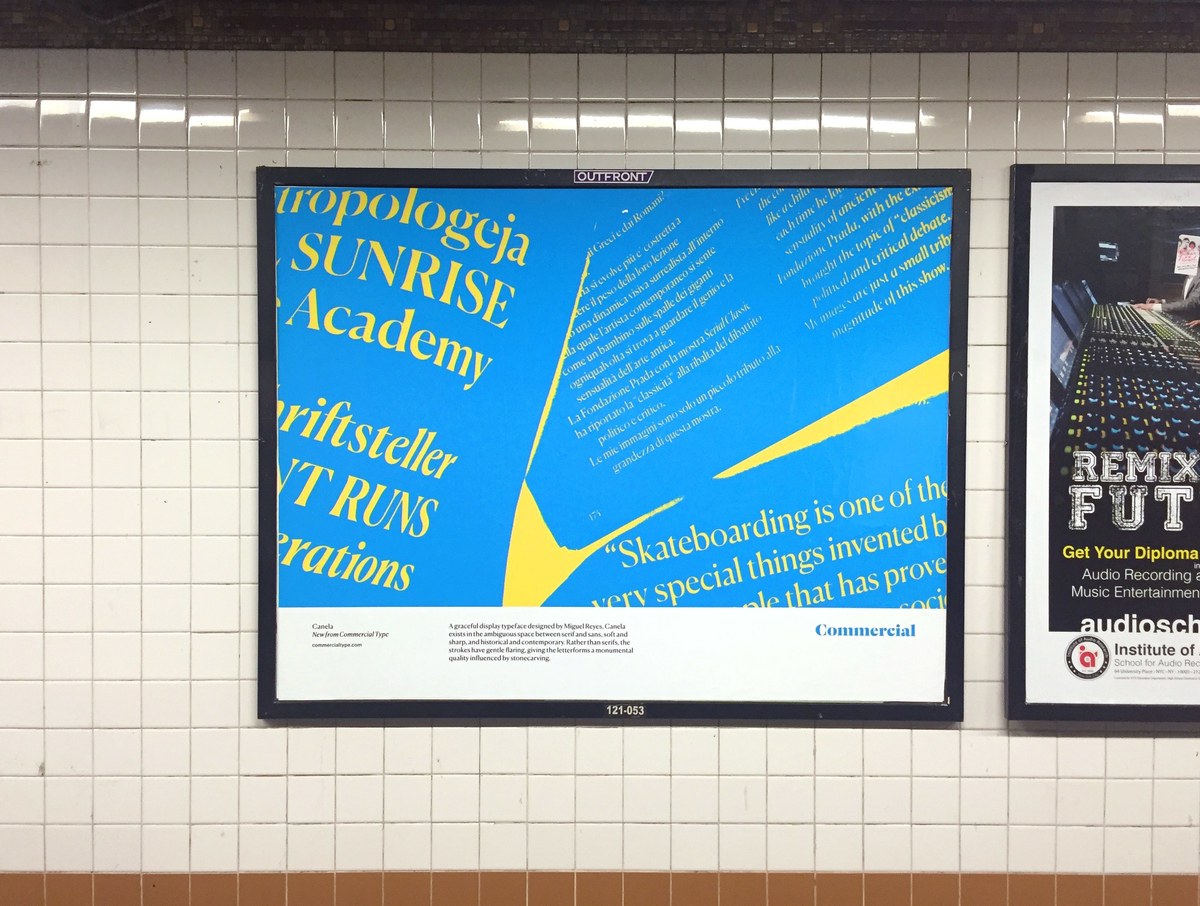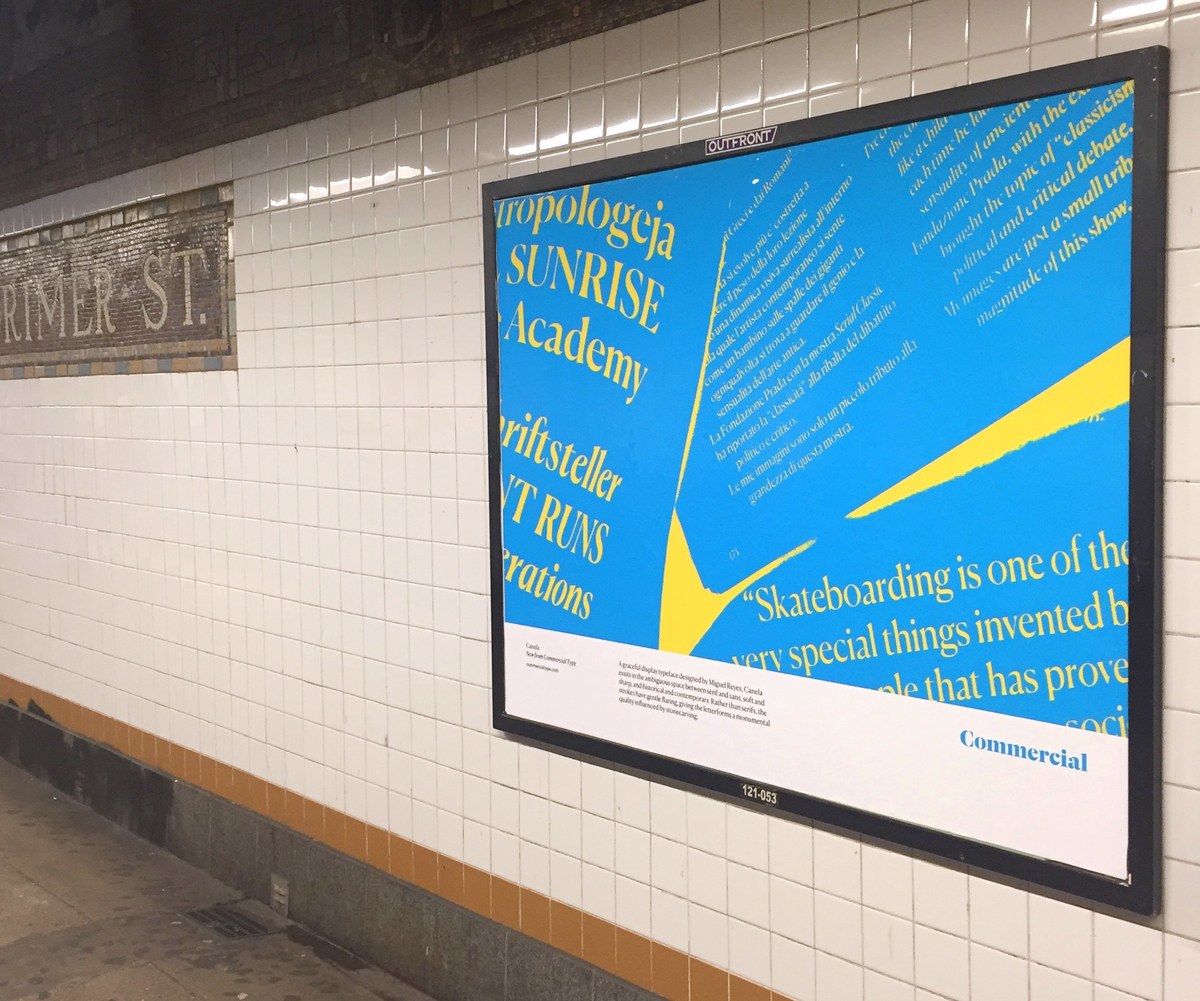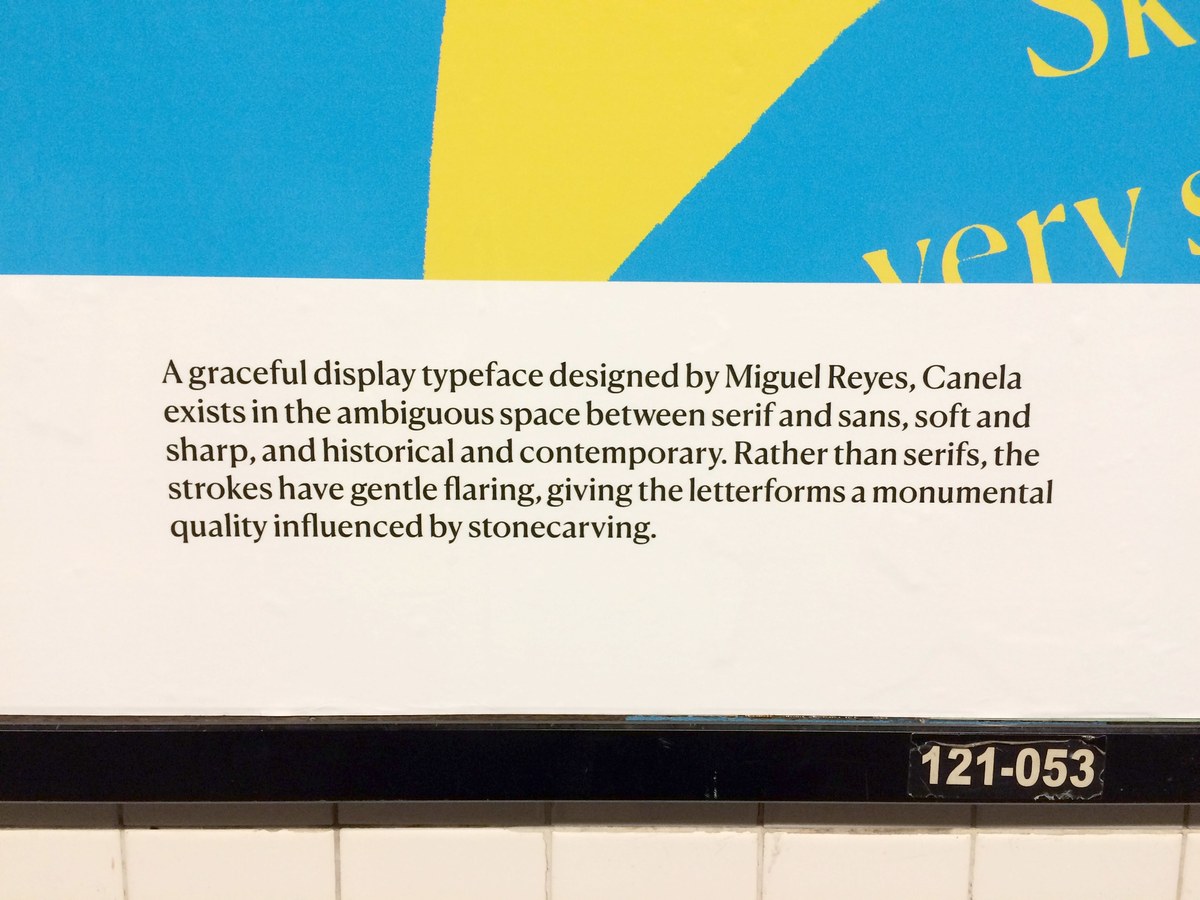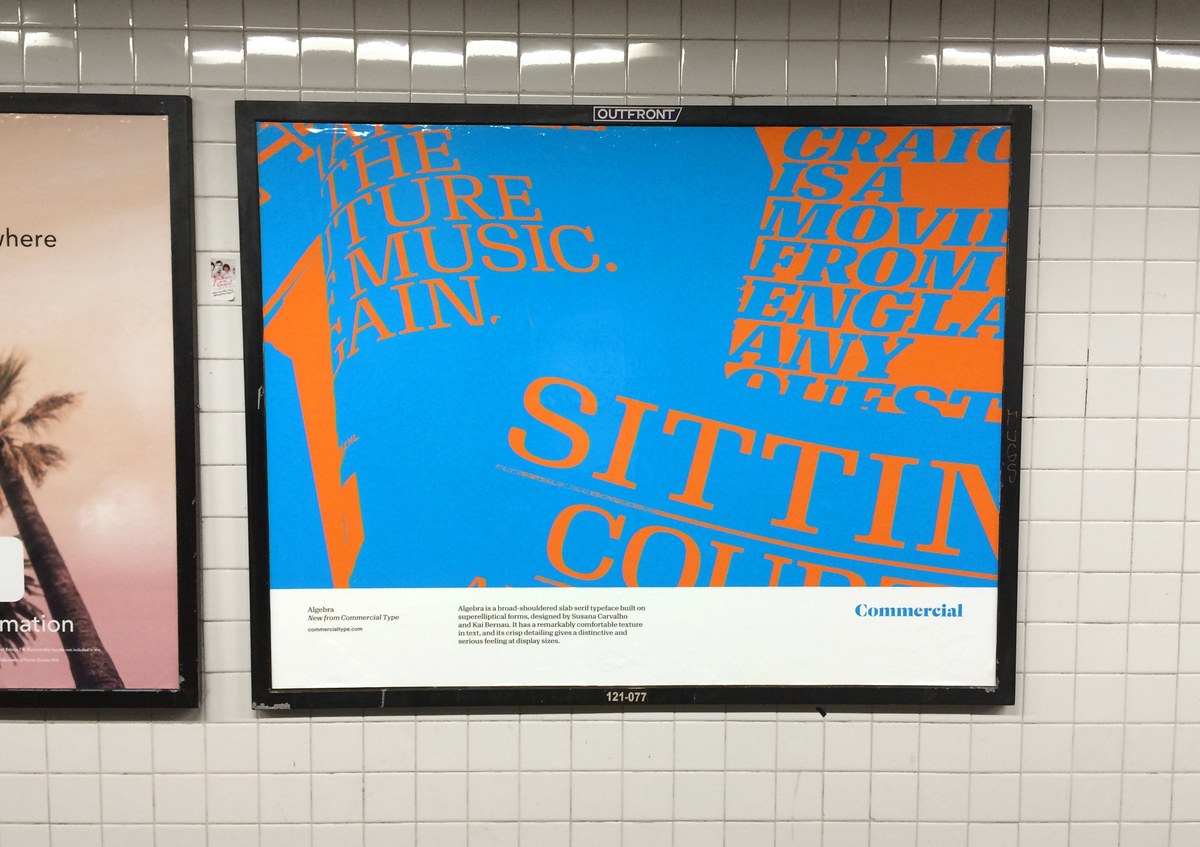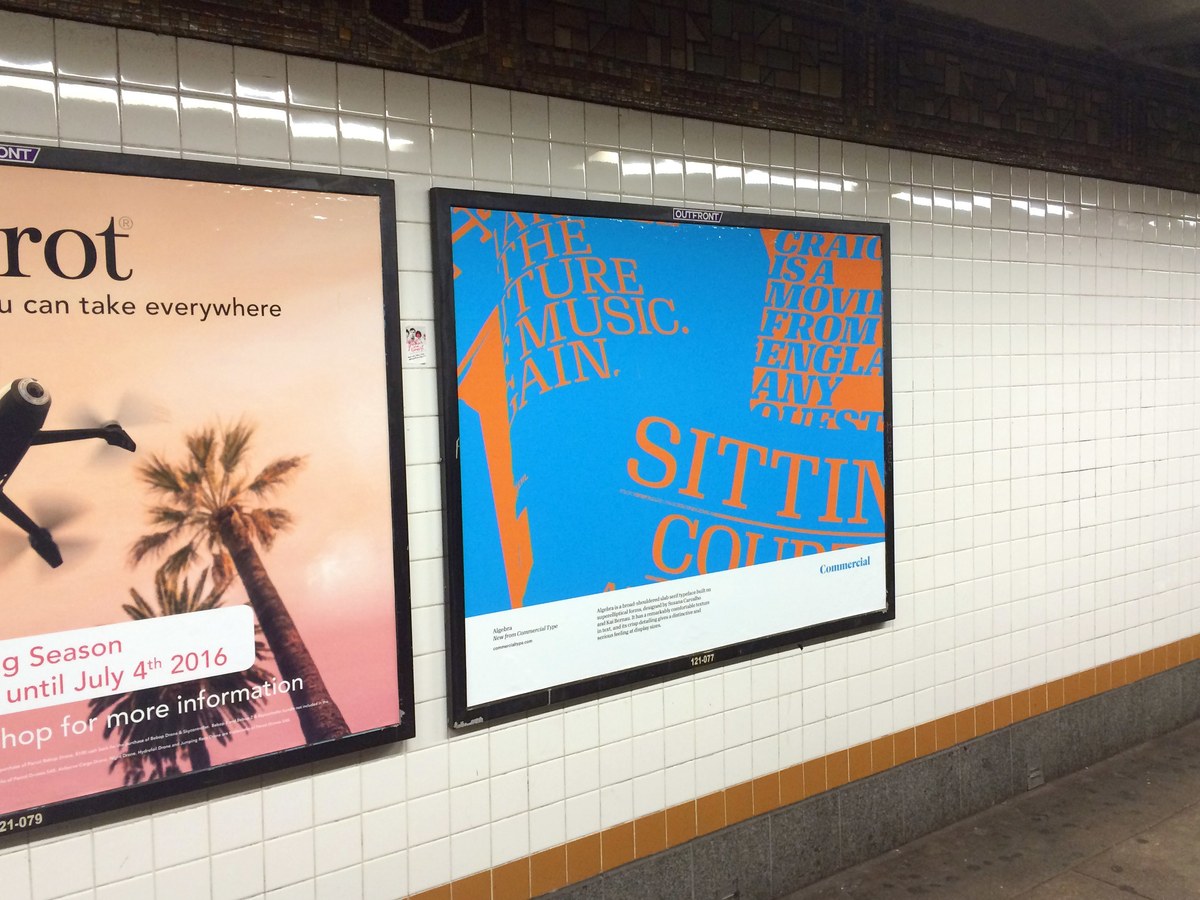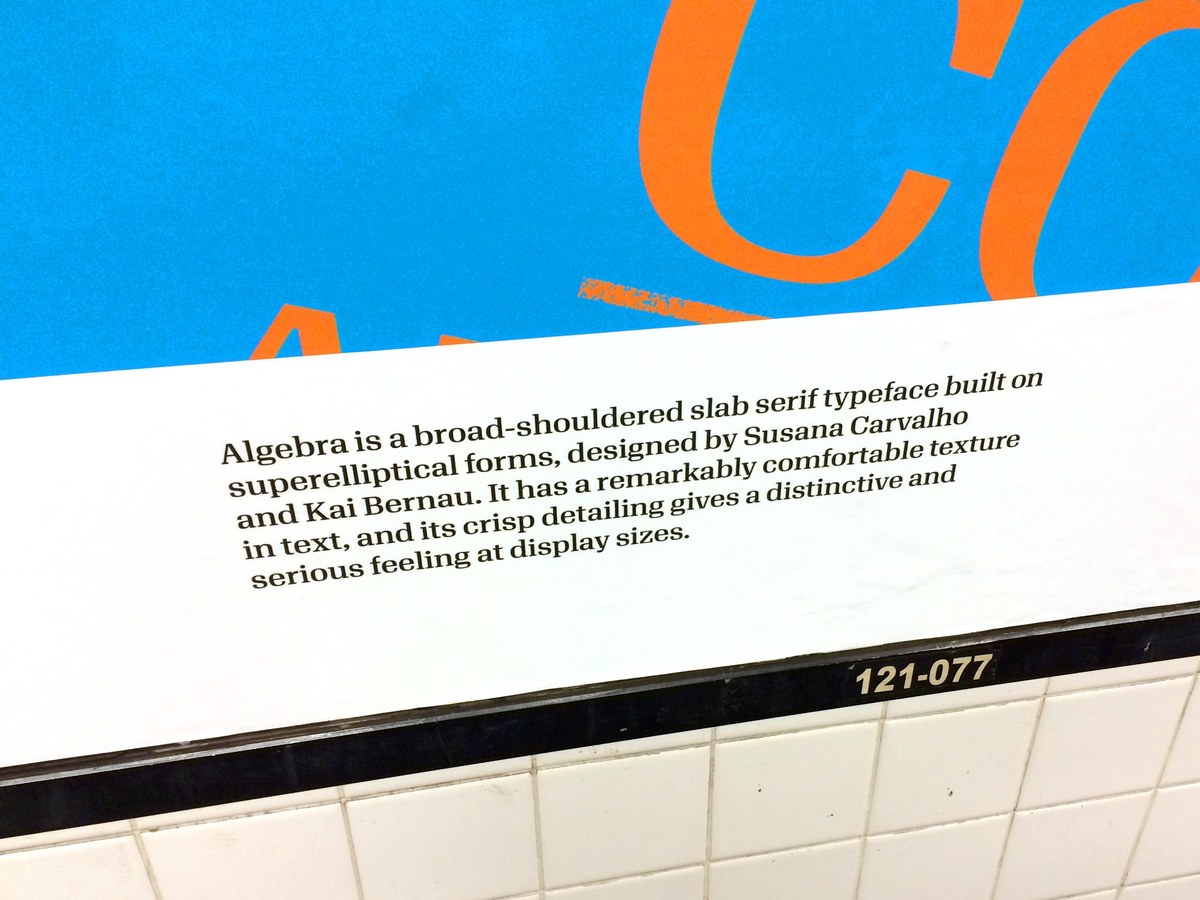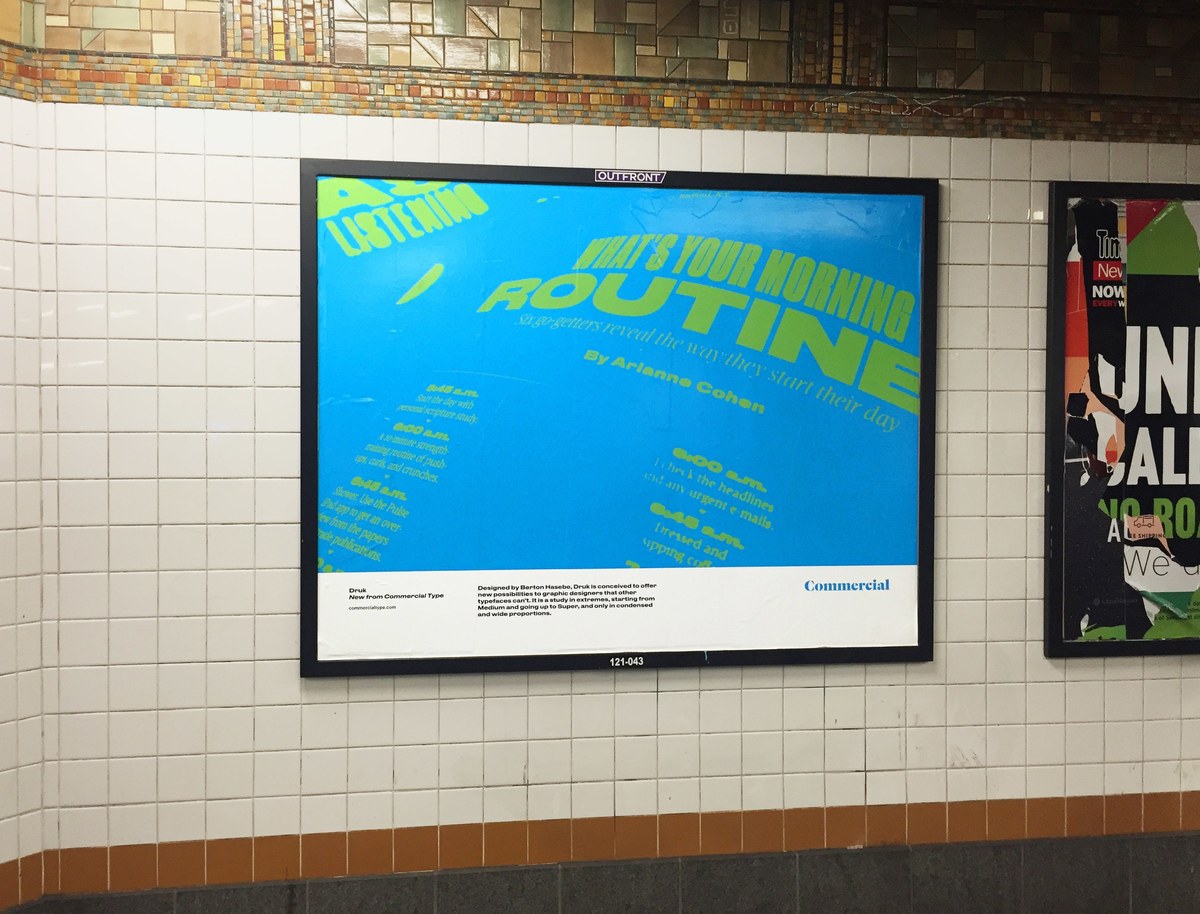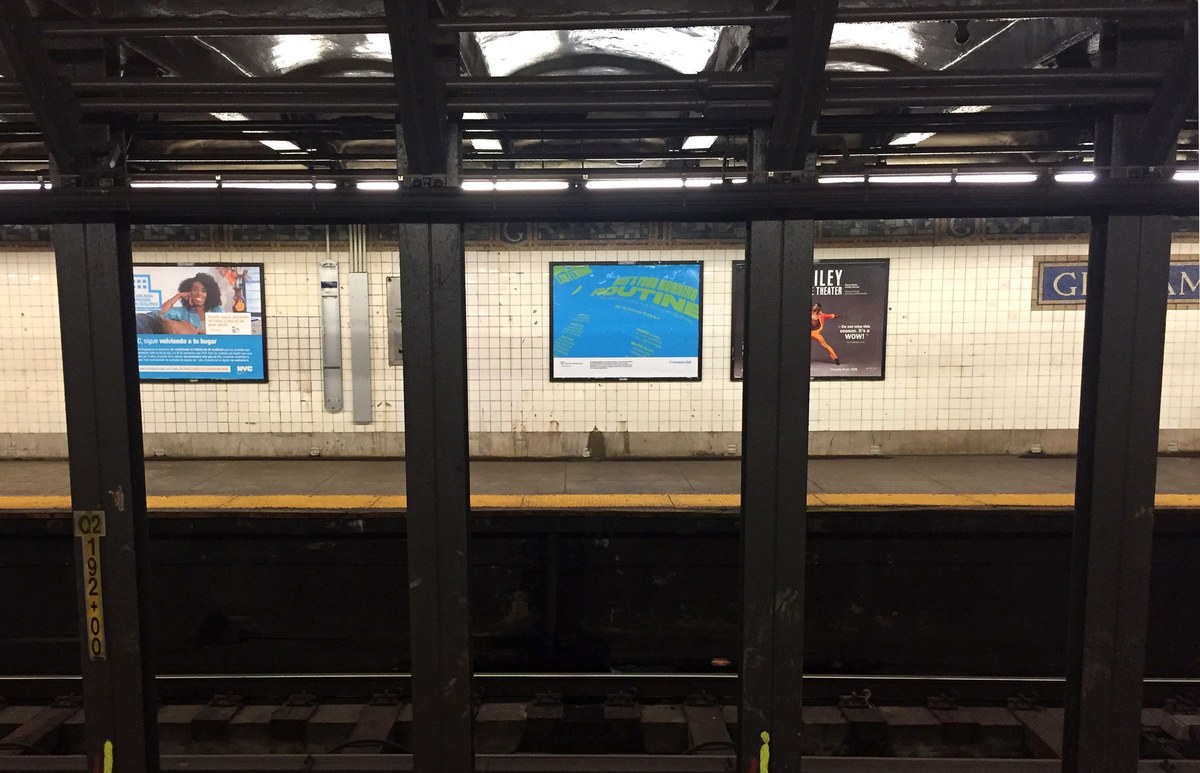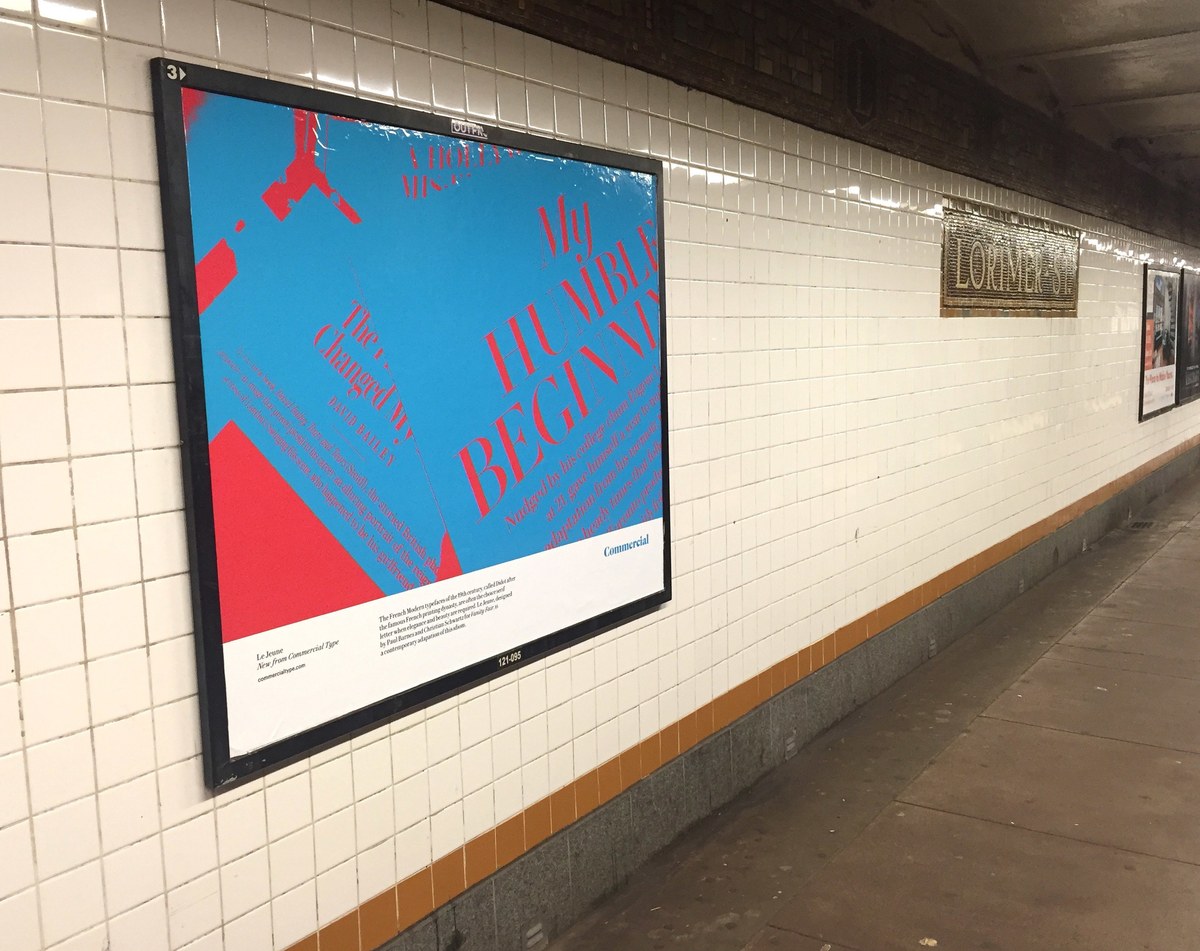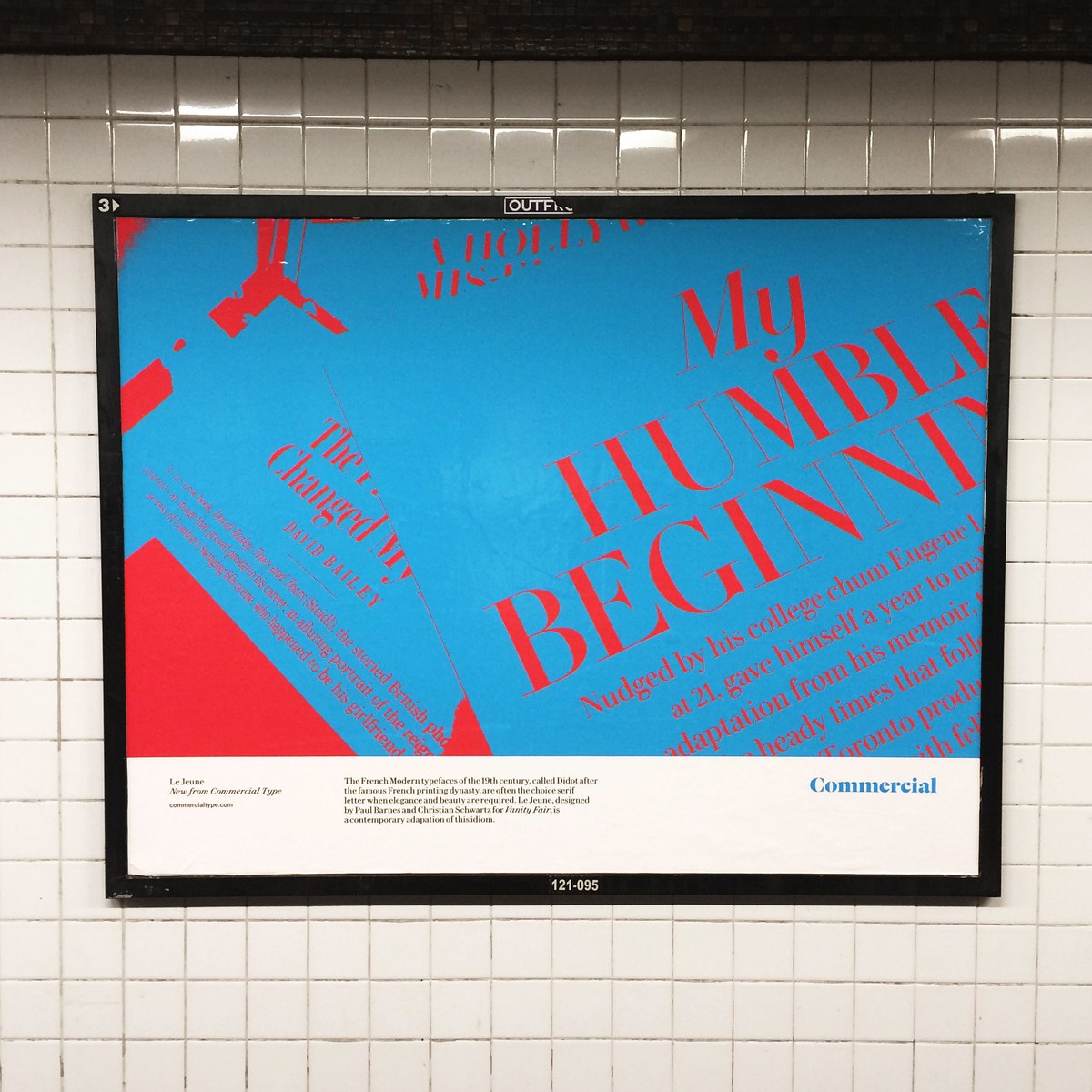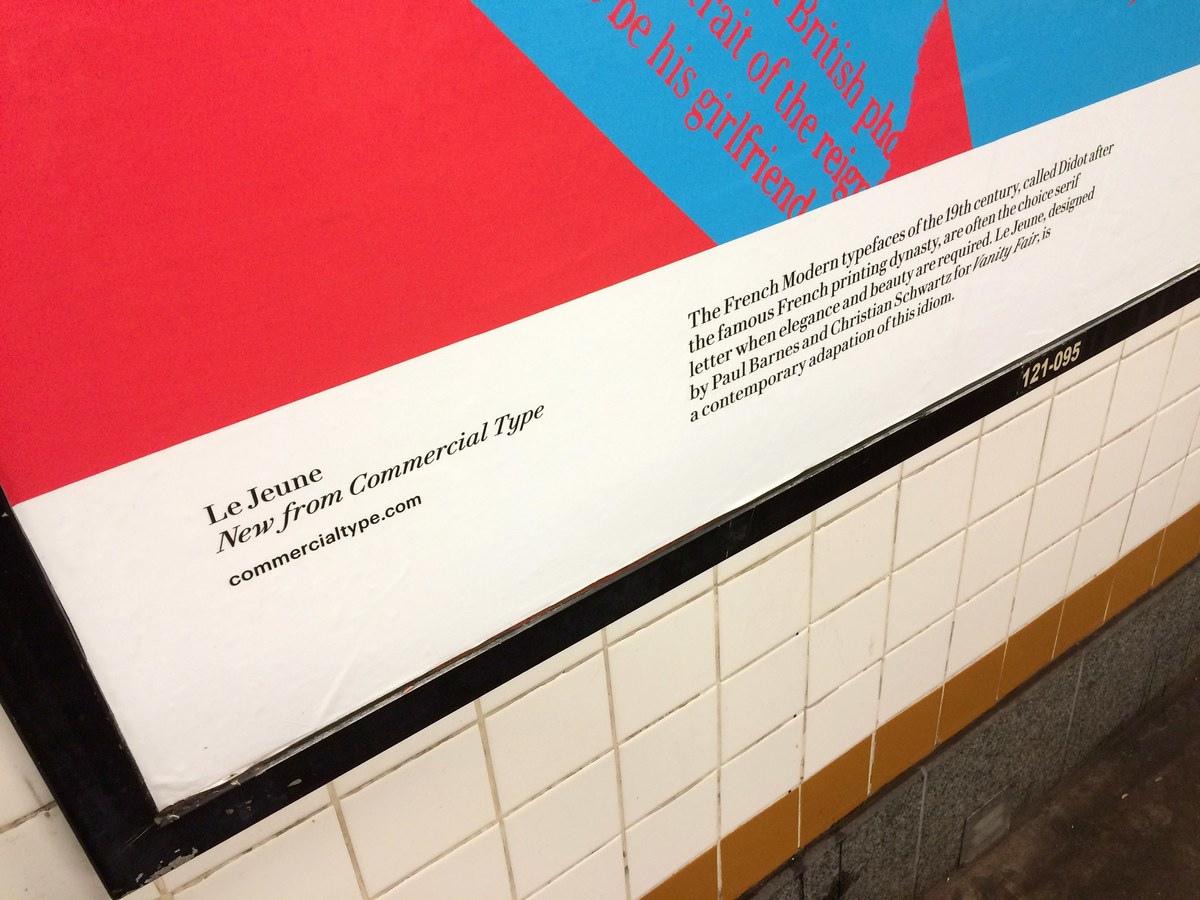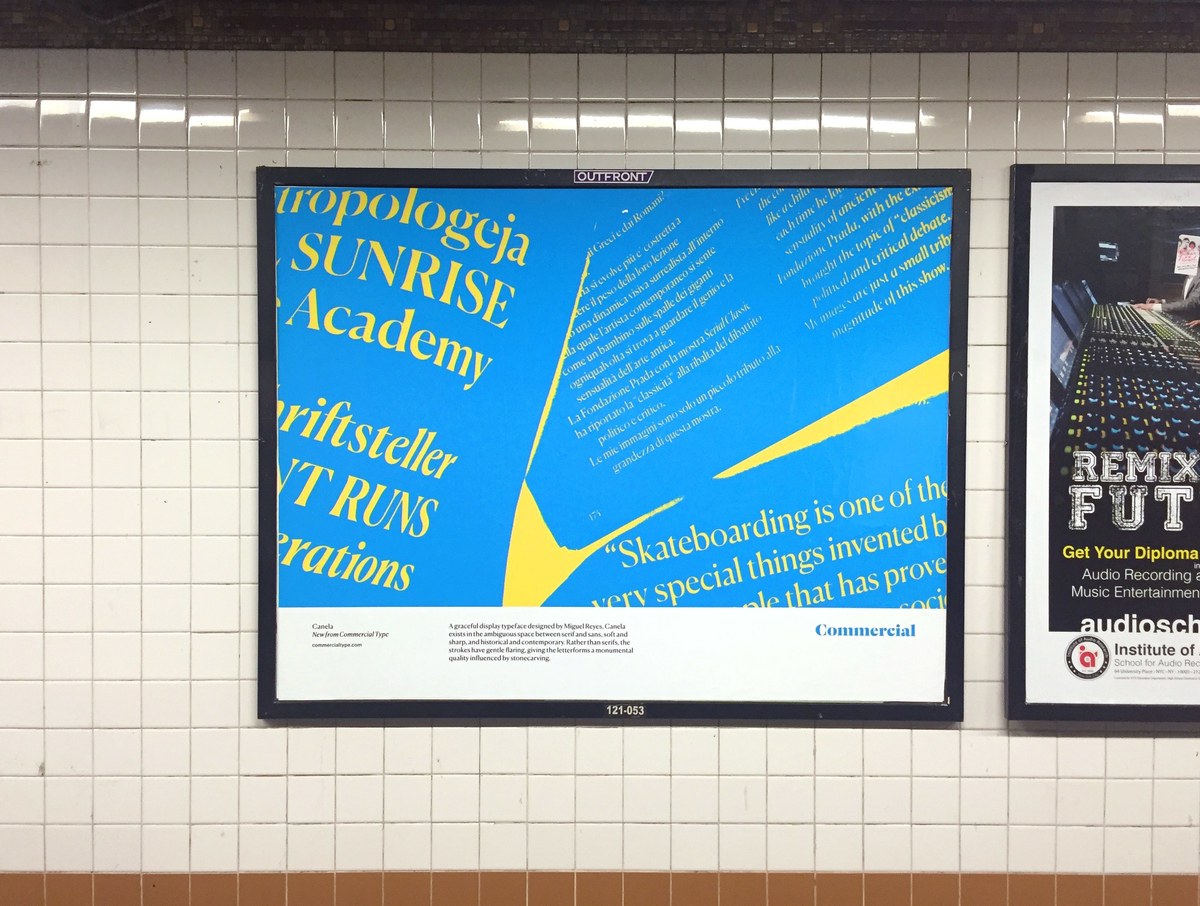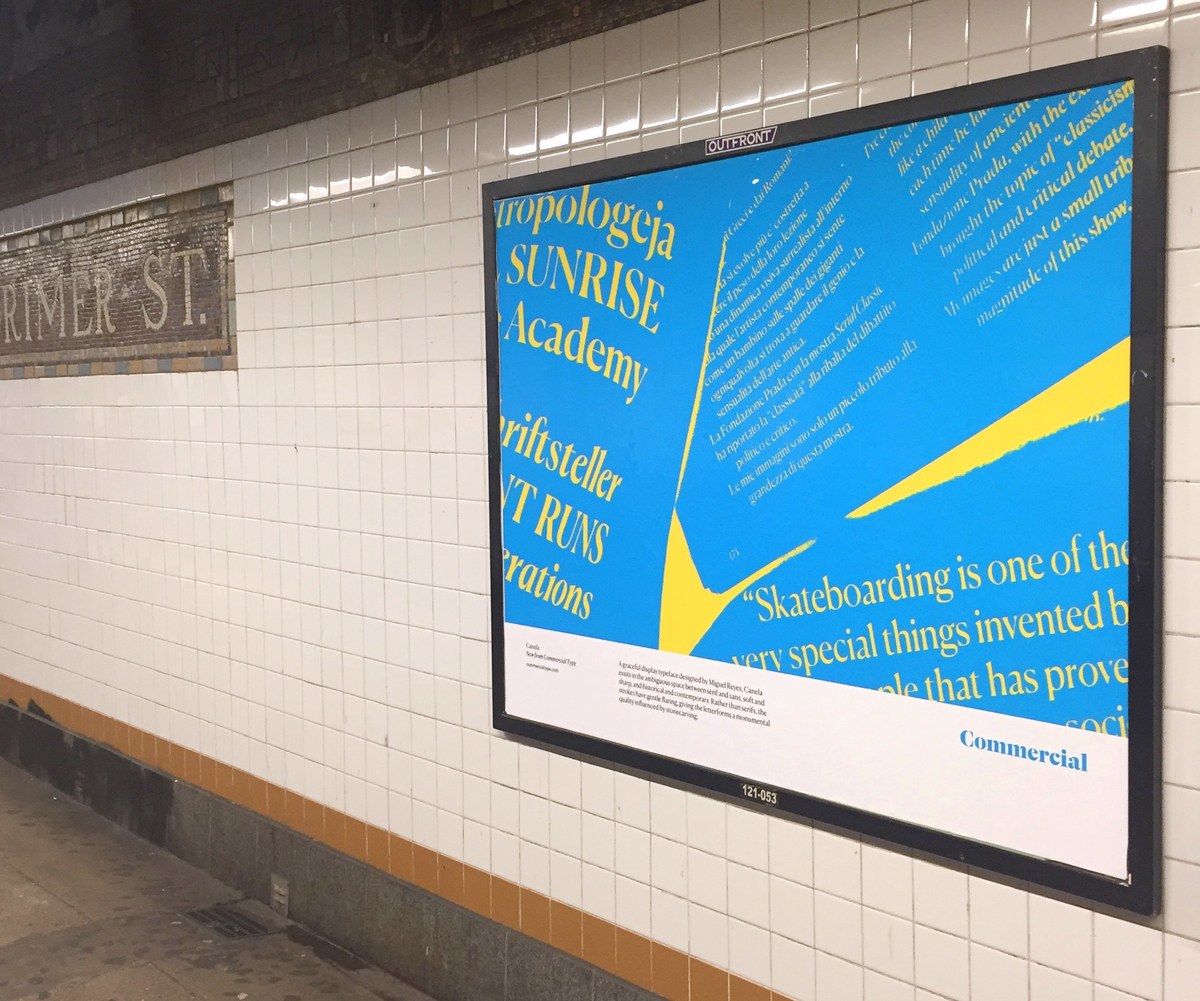 We are advertising Algebra, Canela, Druk, and the upcoming Le Jeune. The imagery started out as photographs of the typefaces in use in real-world applications, with images removed, contrast increased, and the colors changed.