Introducing The Food Issue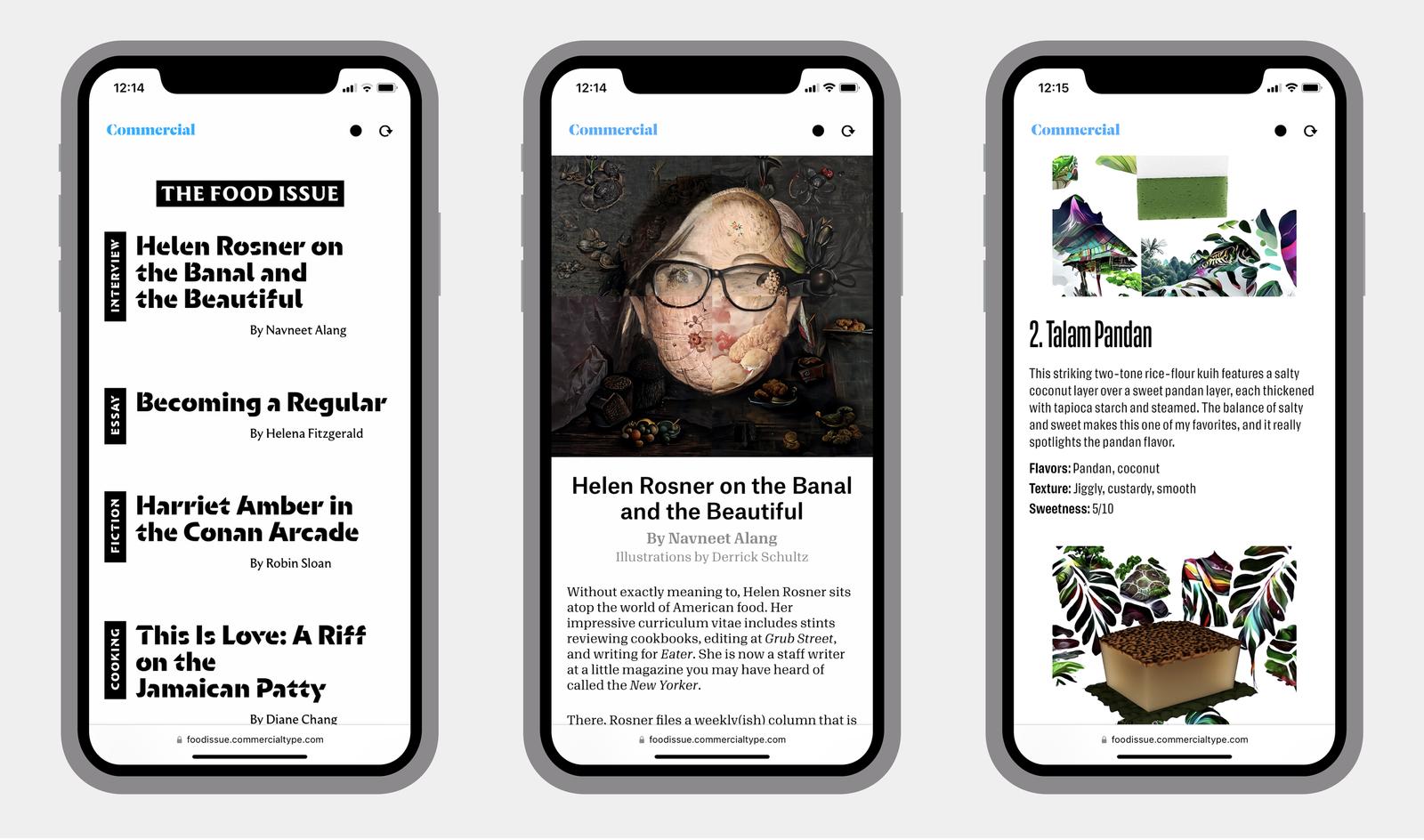 We are happy to announce The Food Issue, a one-off publication designed to show the extensive range of our text typefaces.
    For centuries, type specimens have served as a vehicle for typefounders to promote their wares—first to a narrow audience of printers, and eventually to a broader public including art directors and type aficionados. Specimens have traditionally functioned as ephemeral objects meant to be looked at rather than read; with The Food Issue, we wanted to try something a little different.
    Working with editor Caren Litherland, we commissioned six different types of articles from writers whose work we admire (as well as the proprietors of a Malaysian snack shop around the corner from our office), ranging from short fiction to local news to a "listicle," all loosely threaded together around the theme of eating. Designer Nikhil Misra and developer Daniel Gamage have brilliantly brought the texts to life using typefaces from both Commercial Type and Commercial Classics, and even a few upcoming releases that currently reside in the Vault.
    We encourage you to play with the type, choosing from an array of recommended combinations or, more granularly, coming up with your own pairings. Our hope is that readers will completely lose themselves in the different articles, immersing themselves in experiencing what text typefaces do best: convey meaning.