Minisite for Action Condensed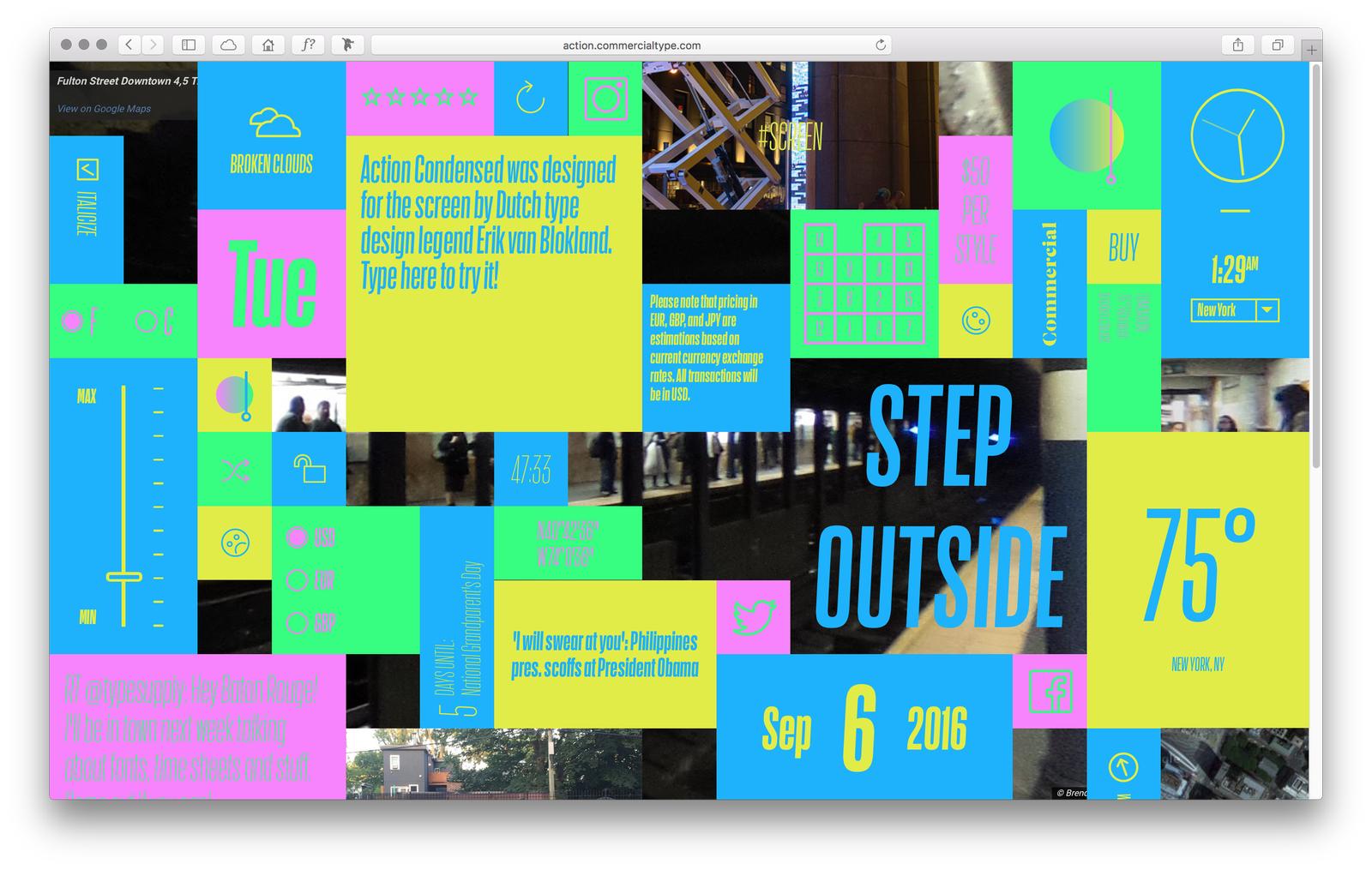 Earlier this year we released Erik van Blokland's Action Condensed. Erik drew this family to augment the "neutral" typefaces common on screen, instead bringing life and personality to interface design without sacrificing function. The family's three different grades are designed to facilitate rollovers, allowing text to change weight without disrupting the layout.
8 months later, we're surprised to see that it is primarily being used in print so far (including Andrew Horton's excellent covers for the Village Voice), rather than in the user interfaces it was intended for. Action Condensed brings personality to print, but we and Erik had been anticipating interesting uses in interface design. To help get inspiration flowing, we asked our friends at Project Projects to create an interface showing Action Condensed doing what it does best. Our brief was simple: "INTERFACE OVERLOAD". See the result at action.commercialtype.com
For best results, enlarge your browser window to the full size of your screen or hold your mobile device in landscape mode.
We hope this sparks some ideas about the power and fun of Action Condensed. We look forward to seeing what designers do with it on screen.
The minisite was designed by Chris Wu and Eric Price at Project Projects in New York and built by Branimir Vasilić at GrayBits in Philadephia. More info on how it was built is coming soon.