New release: Dala Floda Cyrillic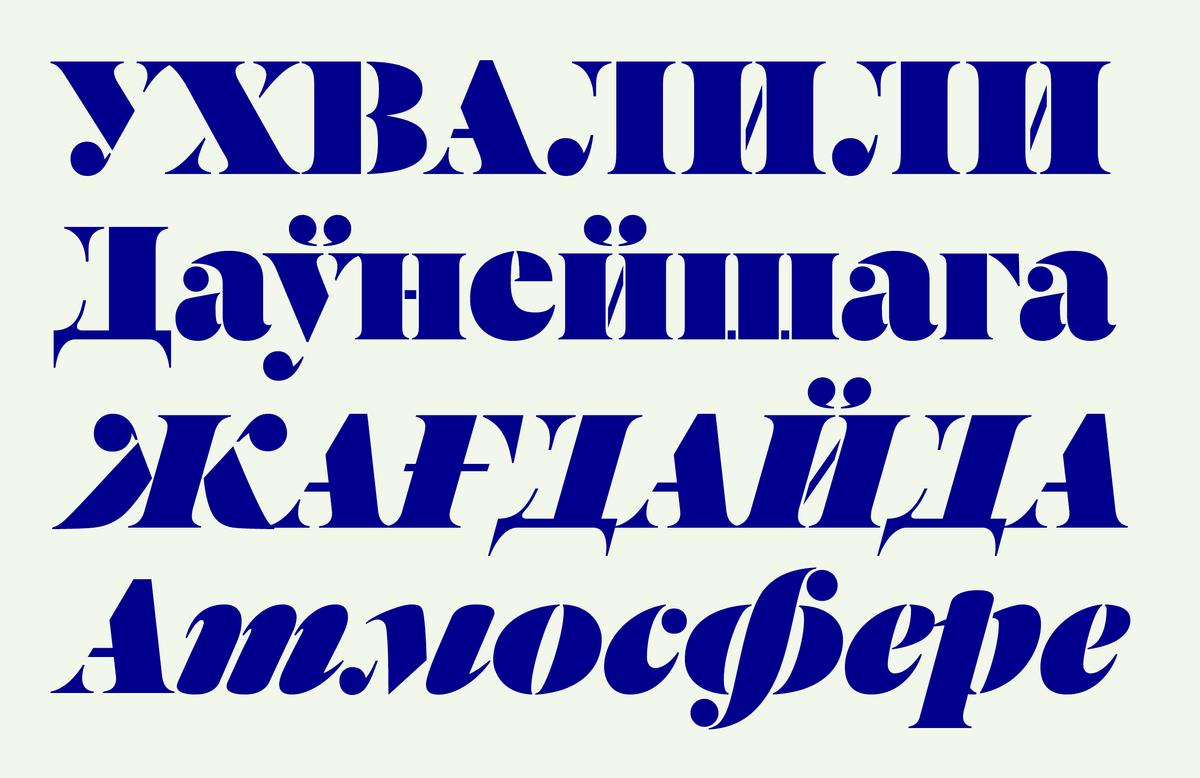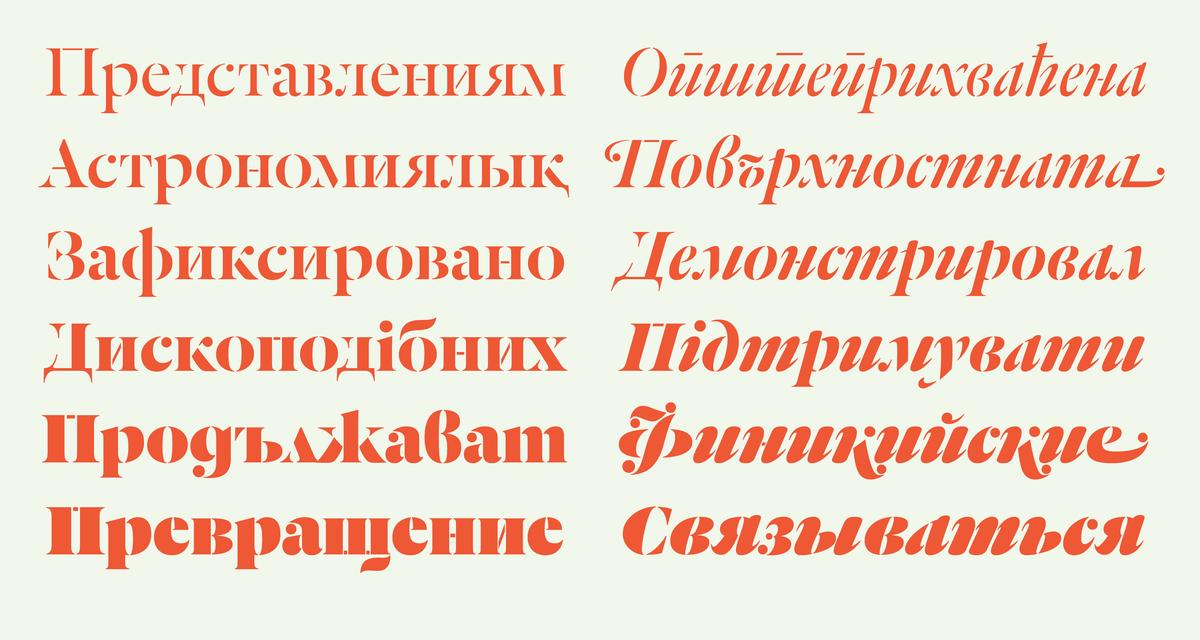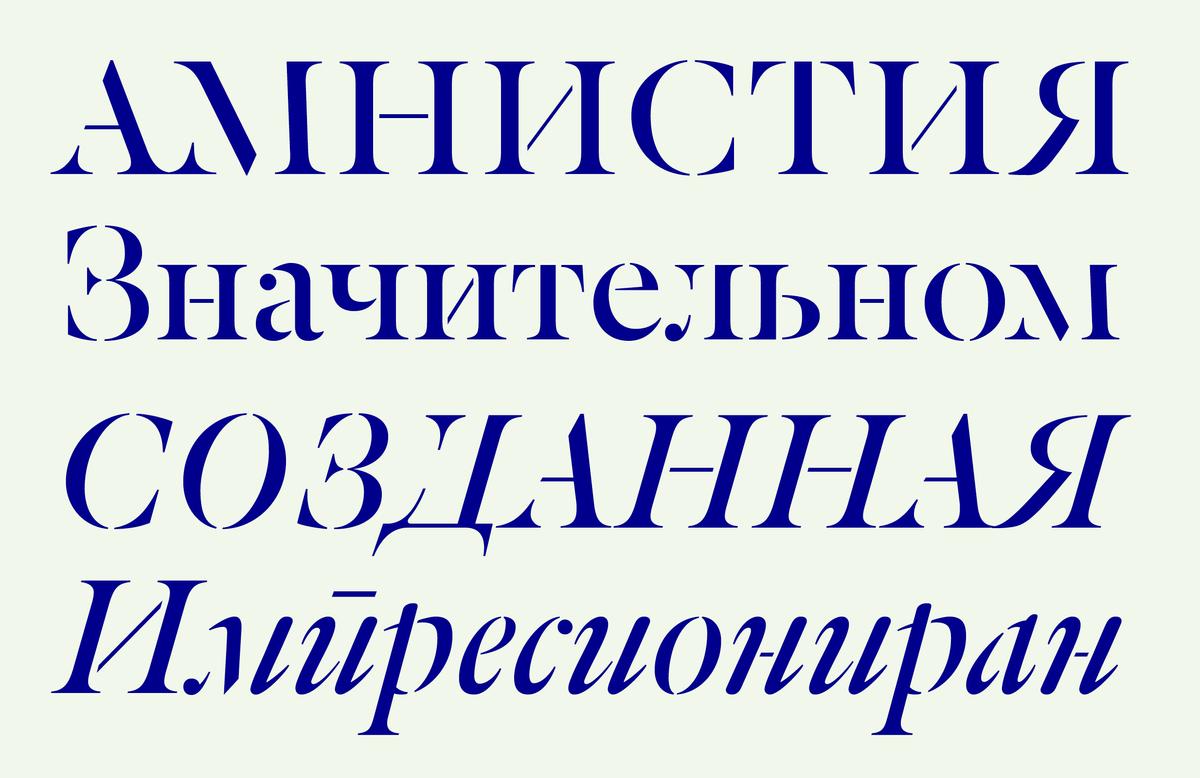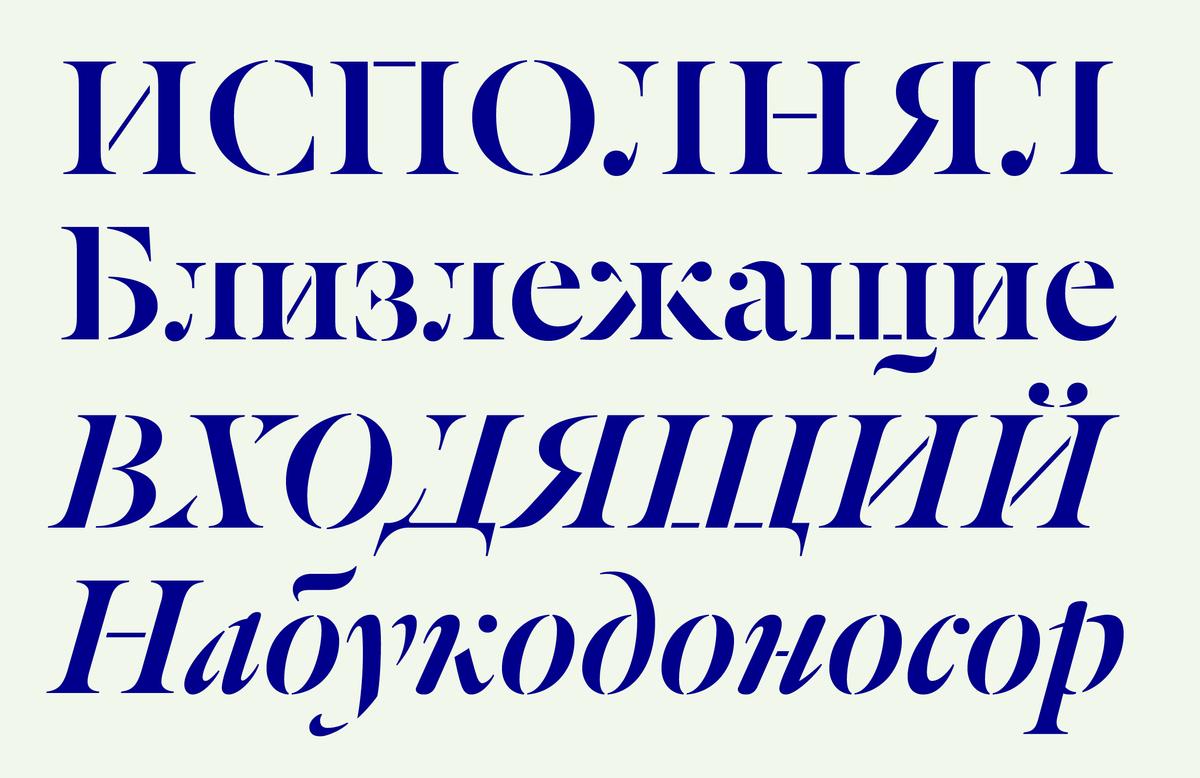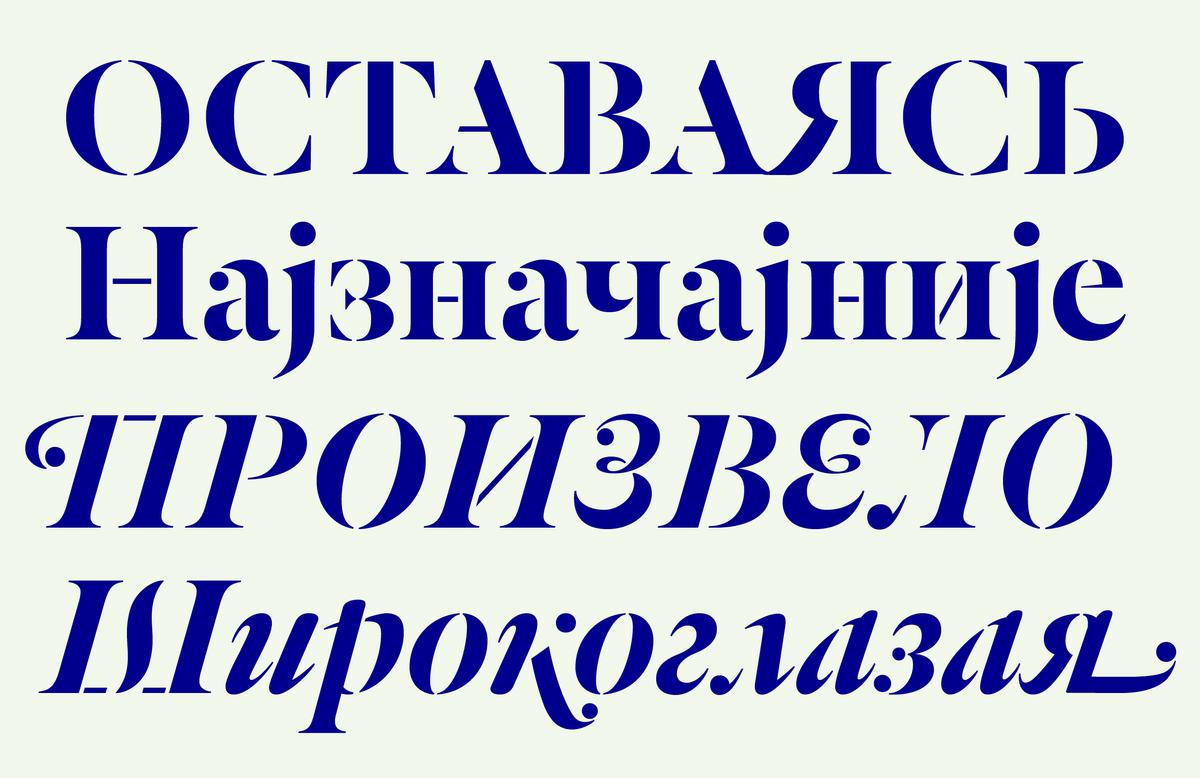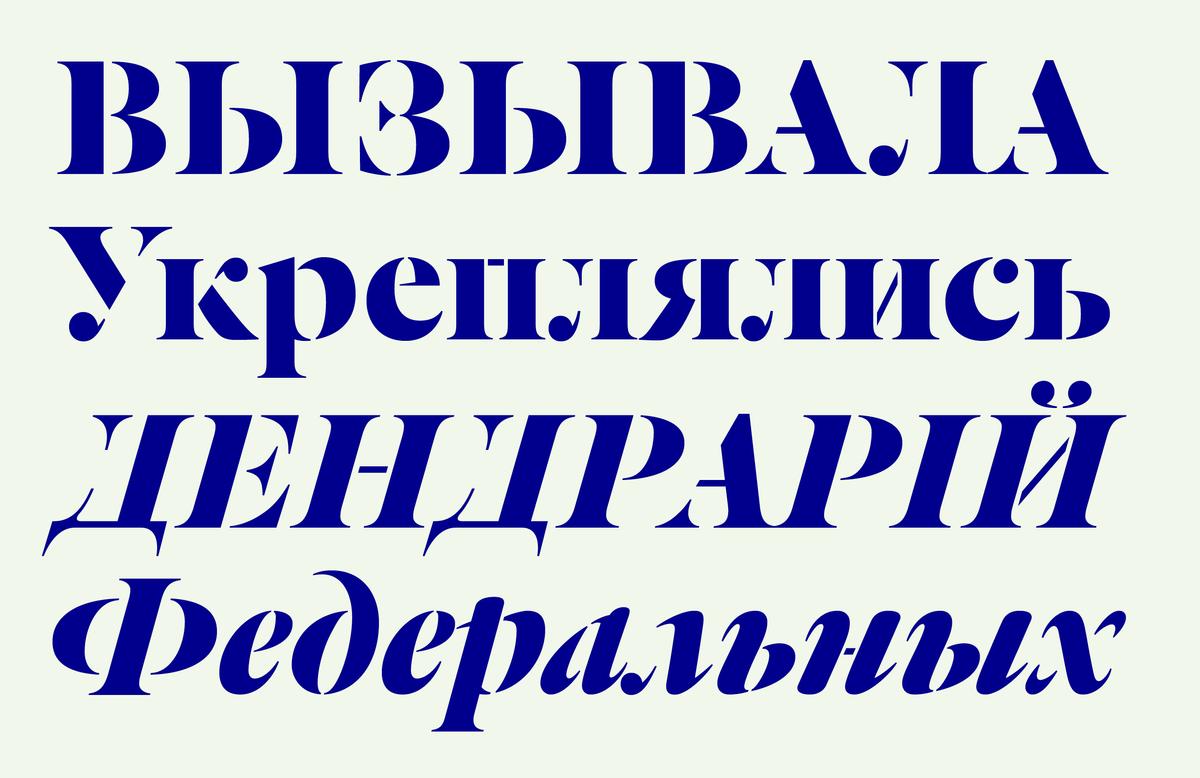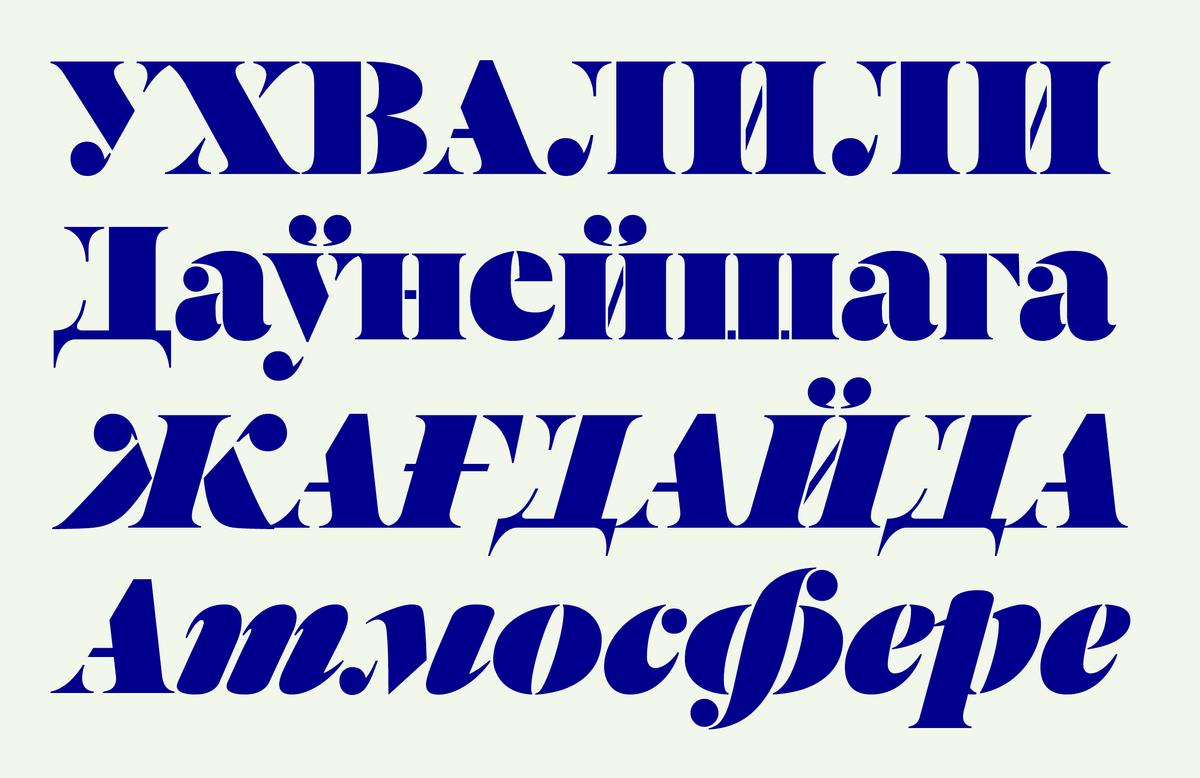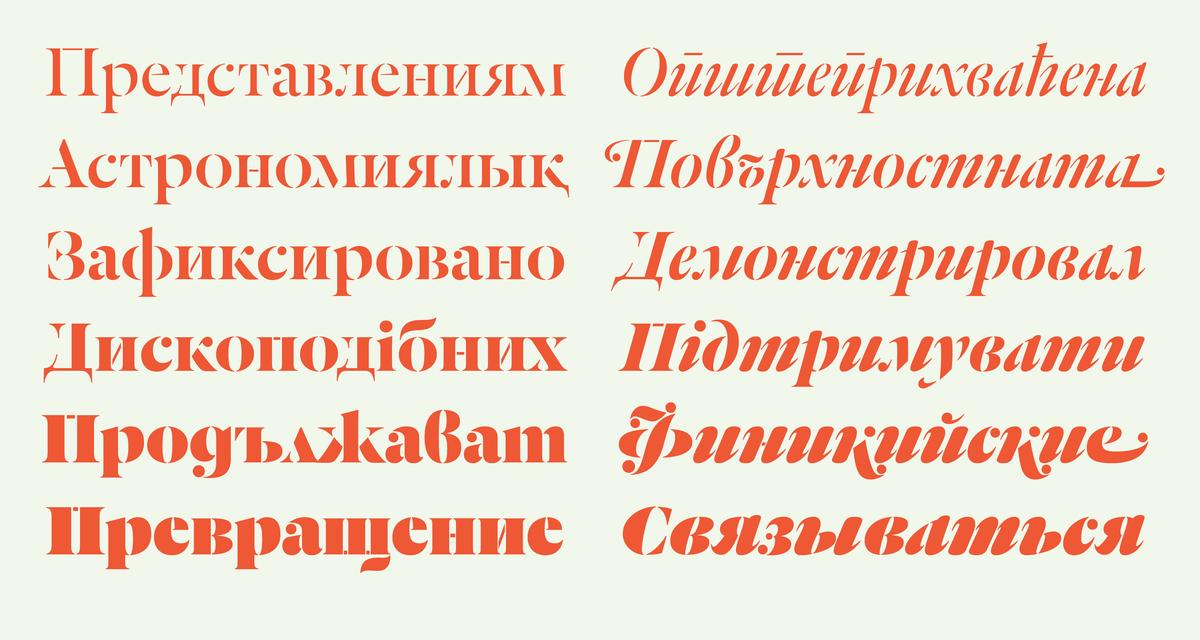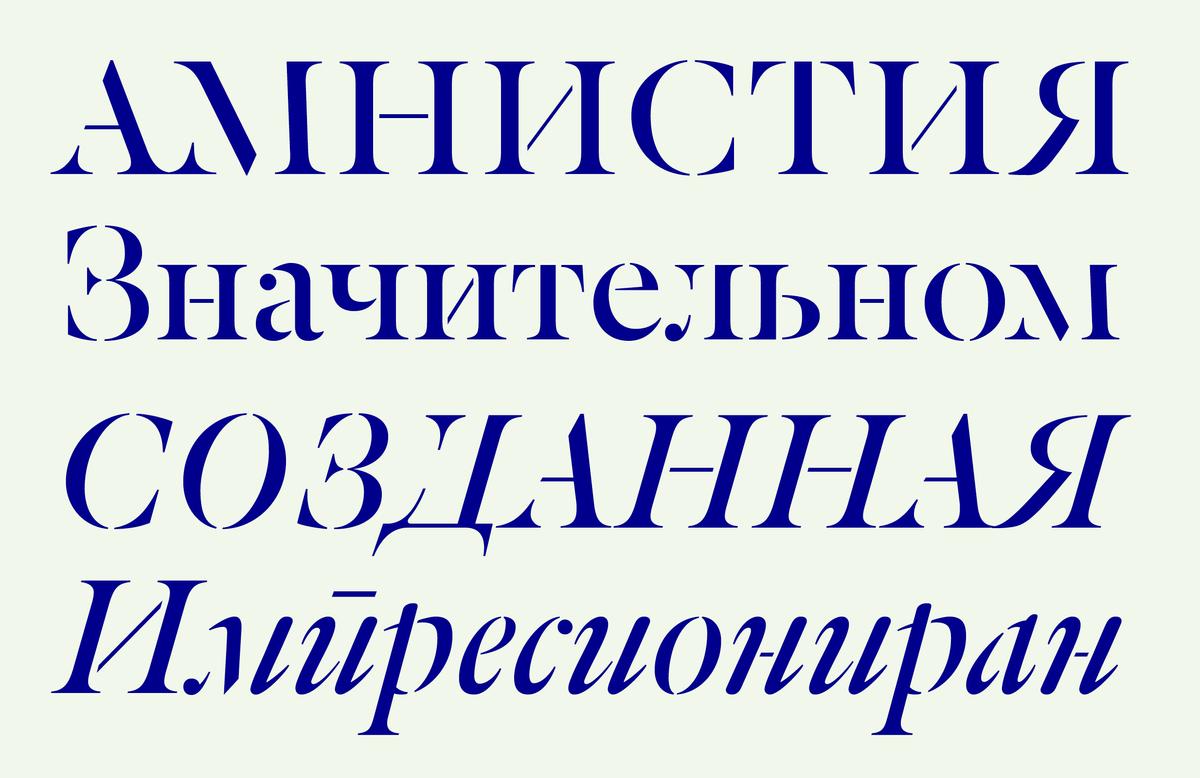 In 2010, Paul Barnes released Dala Floda, a type family that combined the delicate beauty of French Renaissance typefaces with the industrial, utilitarian forms of stencils. The inherent tension between these two visual ideas has made Dala Floda a striking and popular choice for designers in search of a chic typeface with a bold personality.
With the goal of bringing the expressive style of Dala Floda to languages that use the Cyrillic script, Moscow-based designer Ilya Ruderman has now expanded it to support the most commonly-used languages that are written with Cyrillic: including Russian, Ukrainian, Belorussian, Bulgarian, Serbian, and Kazakh.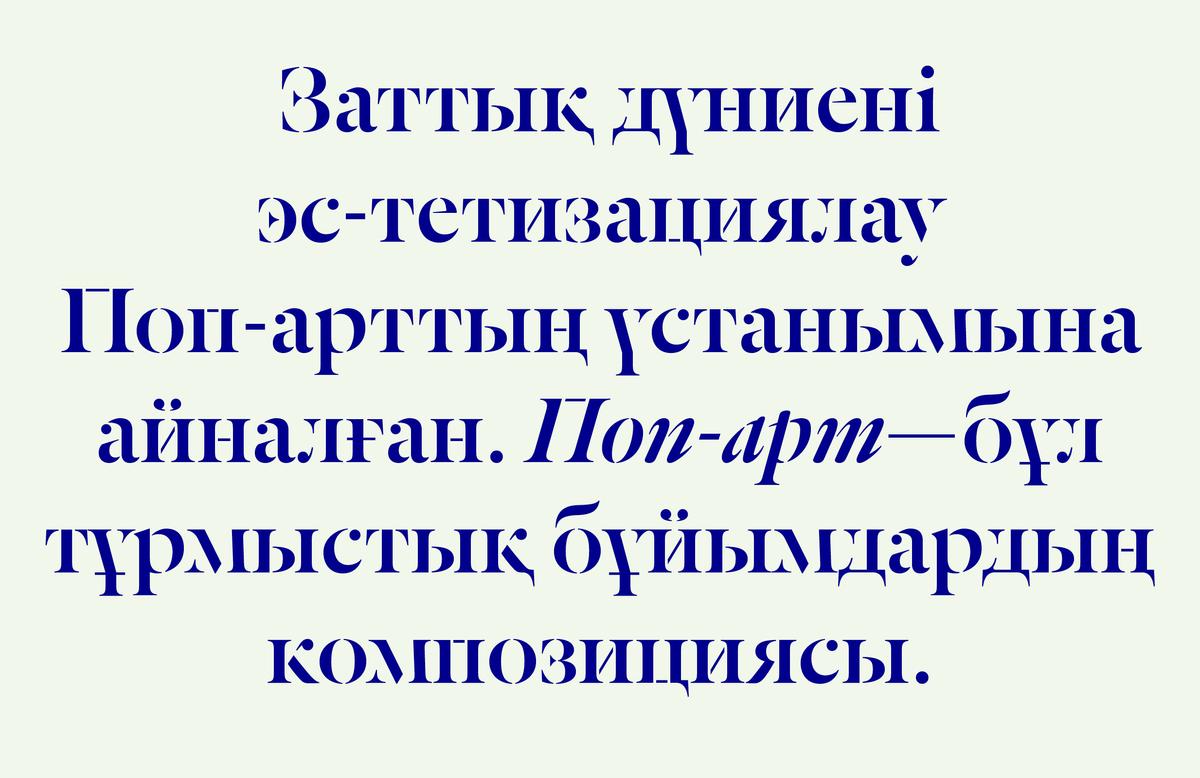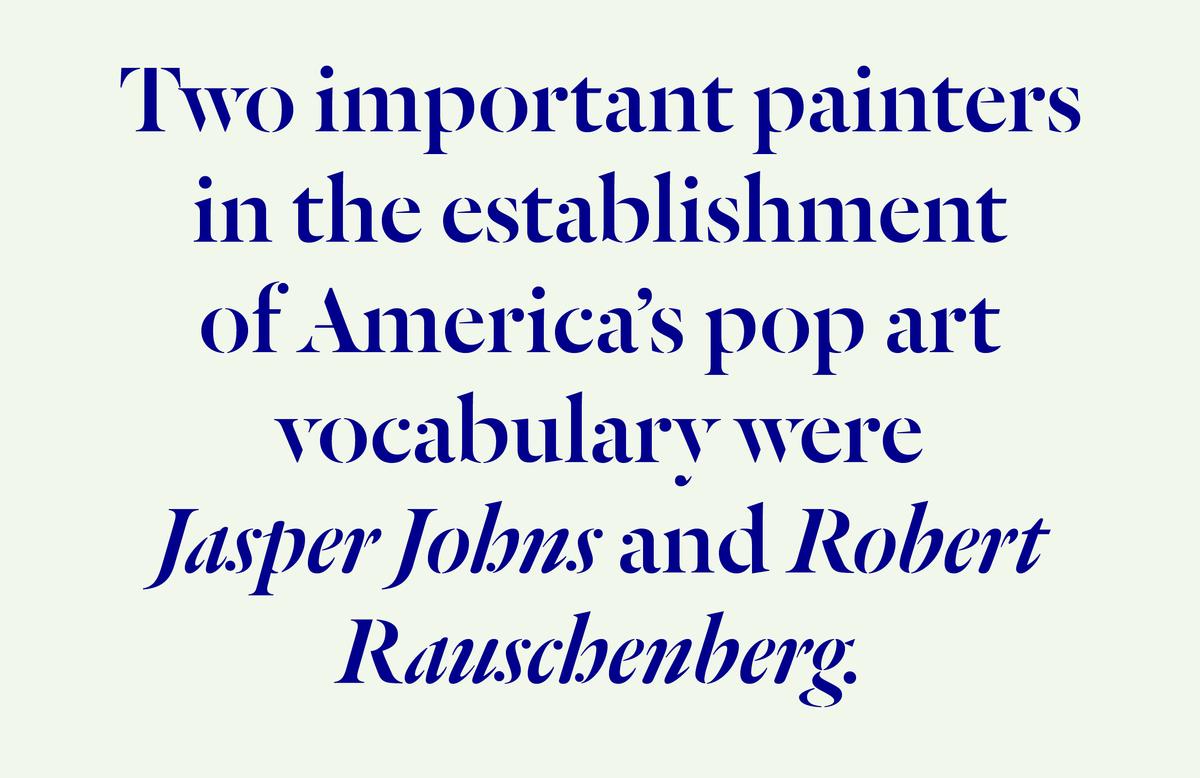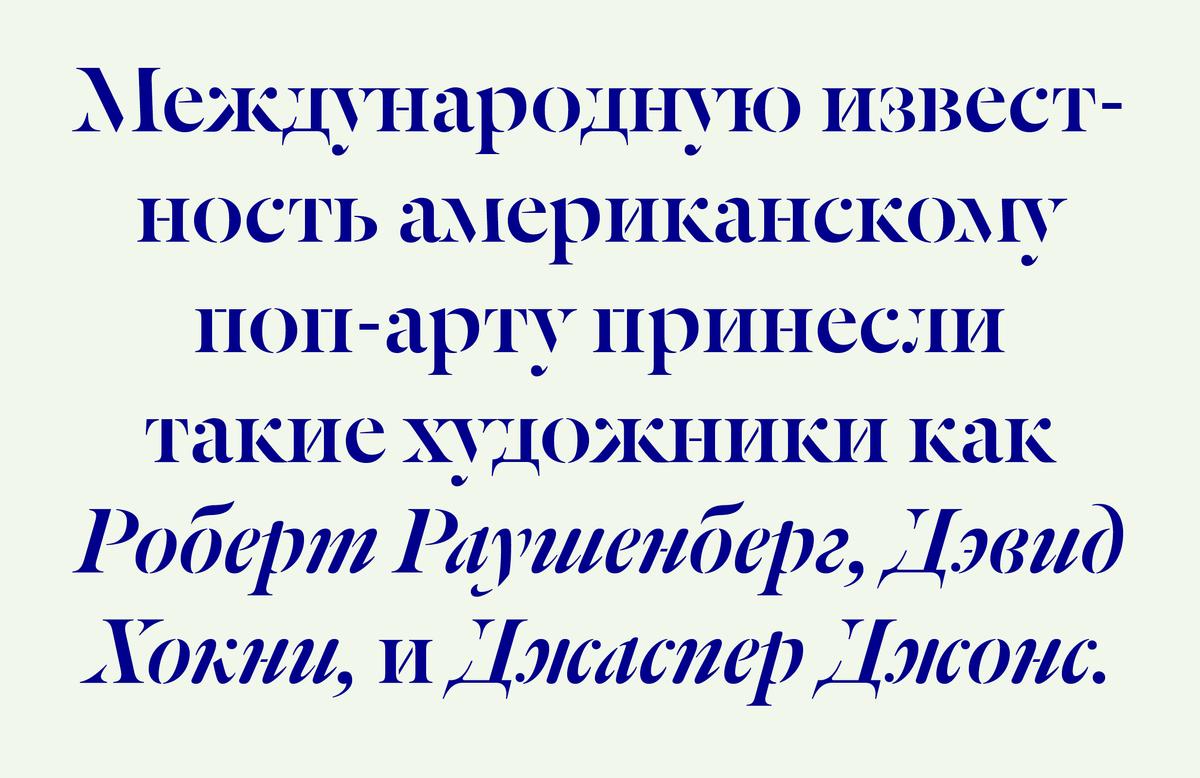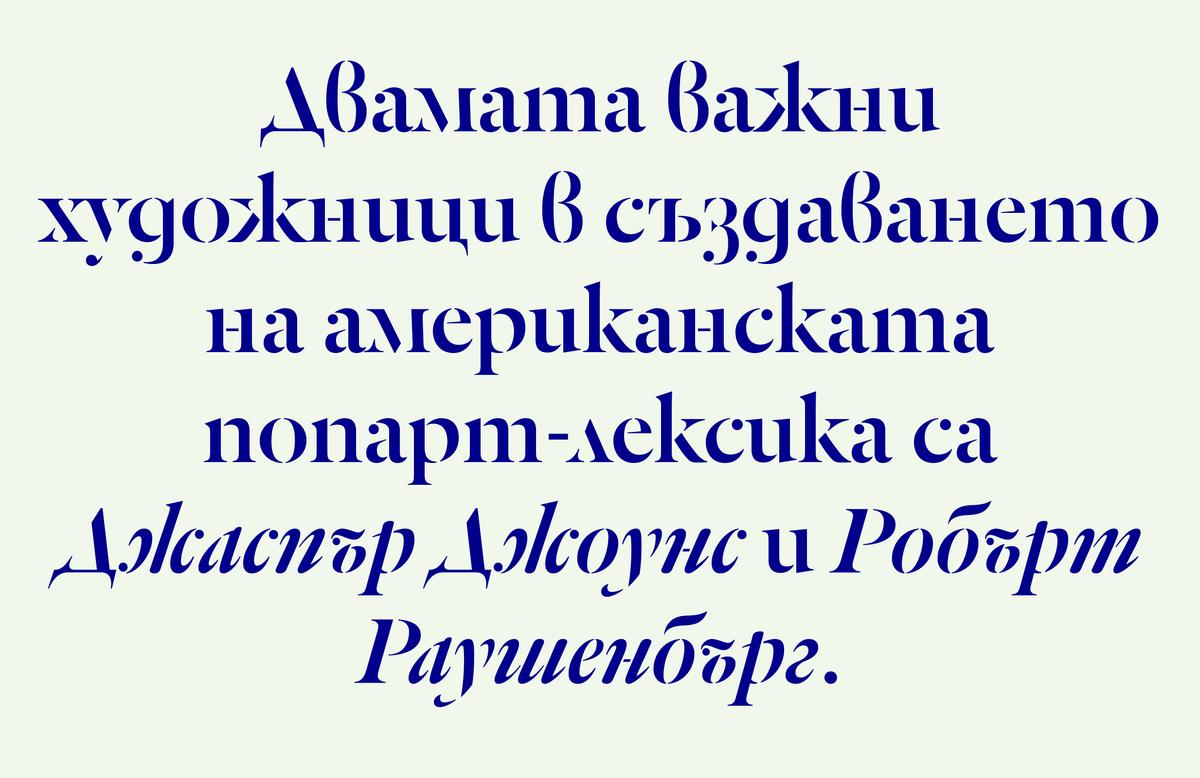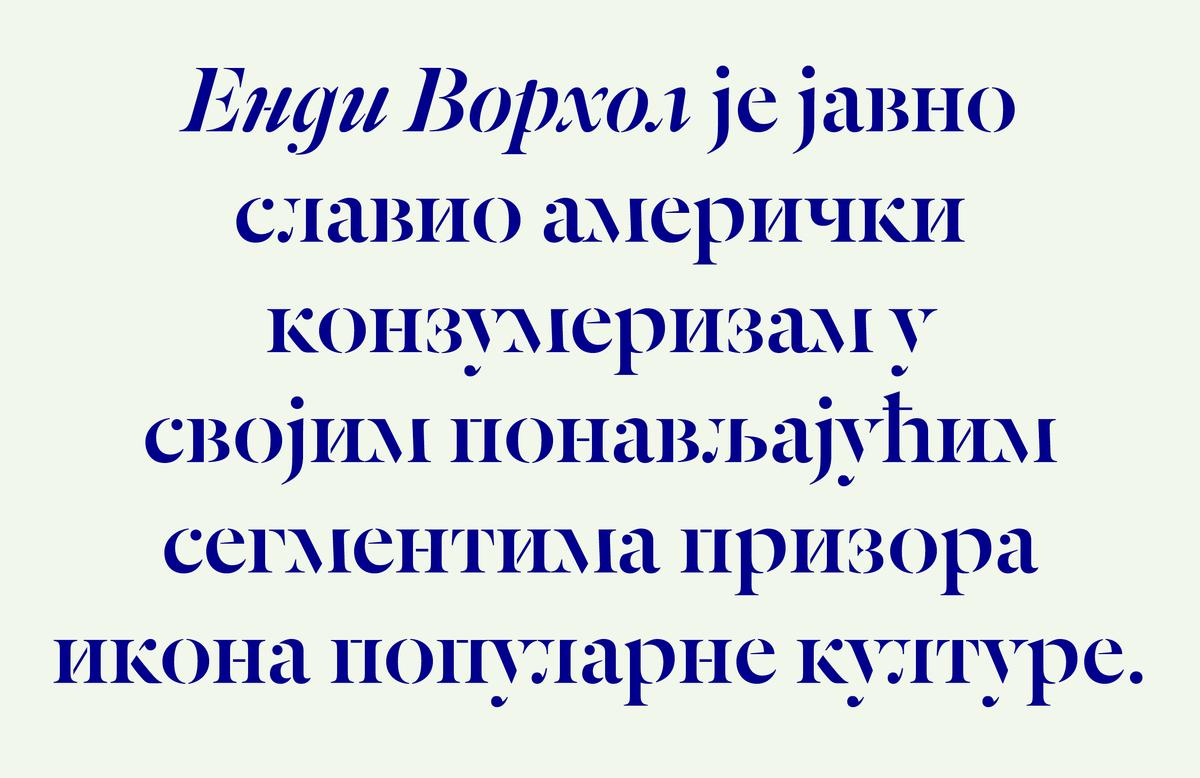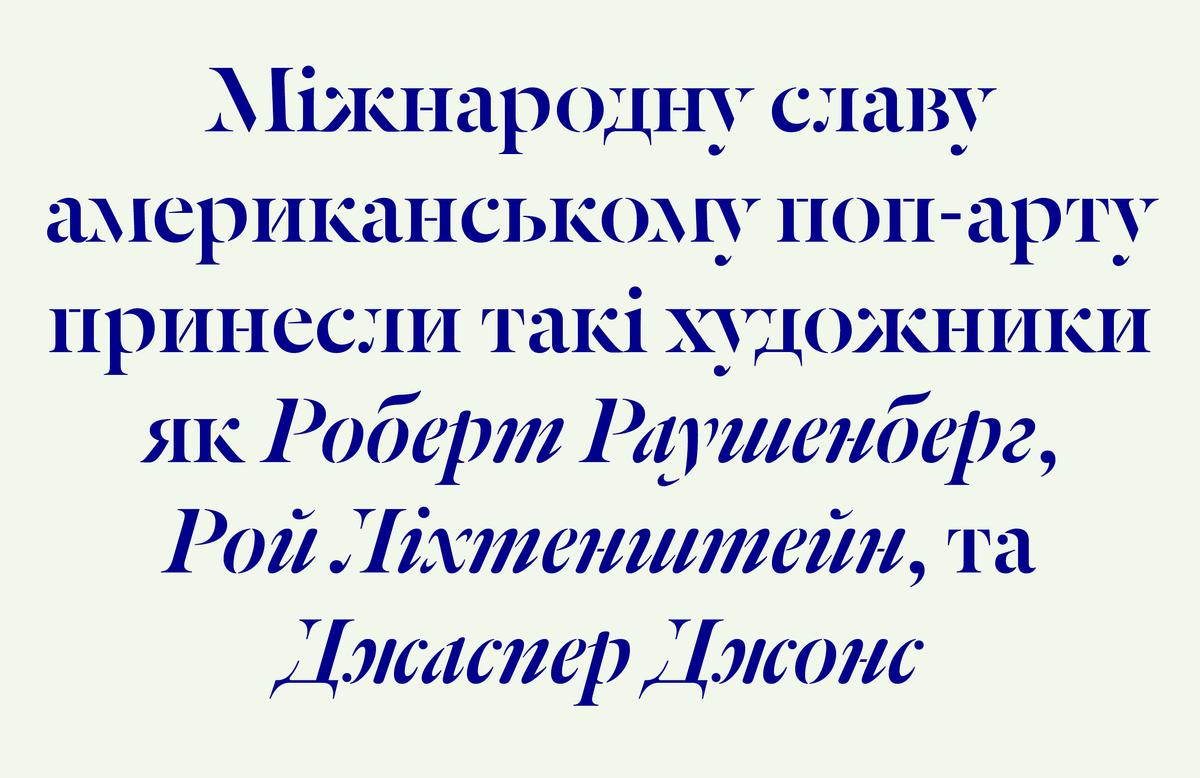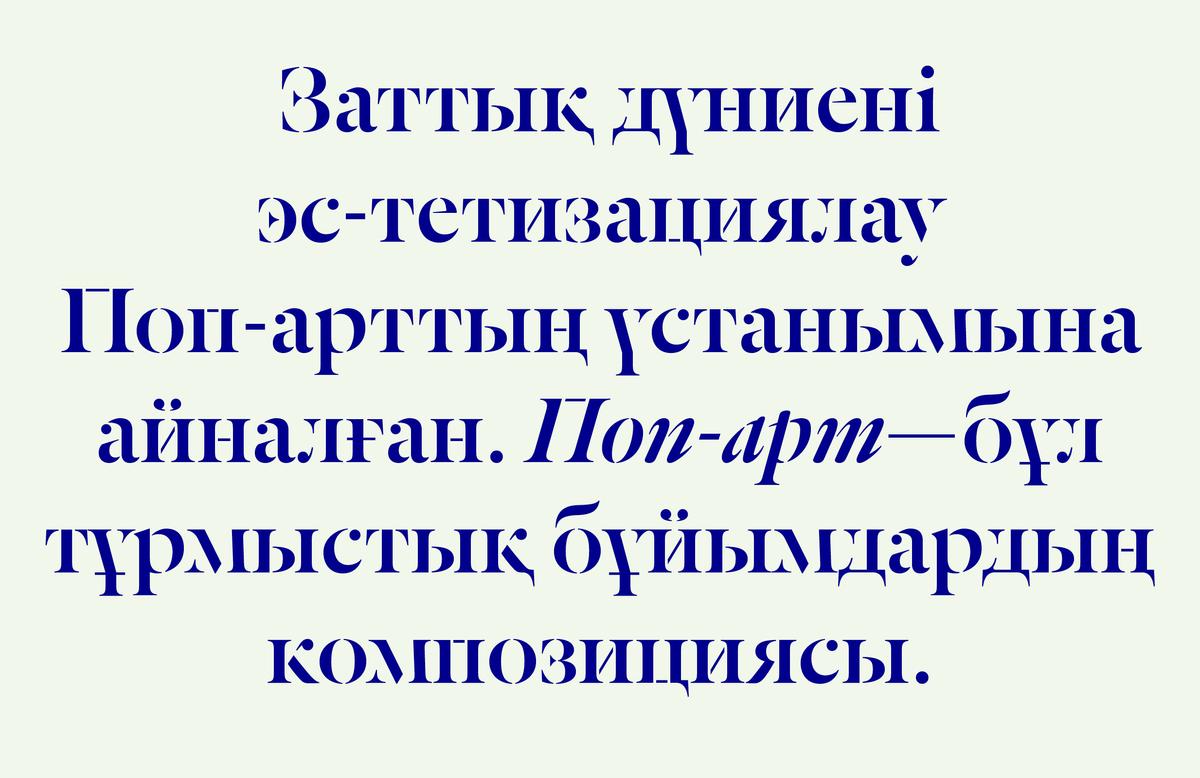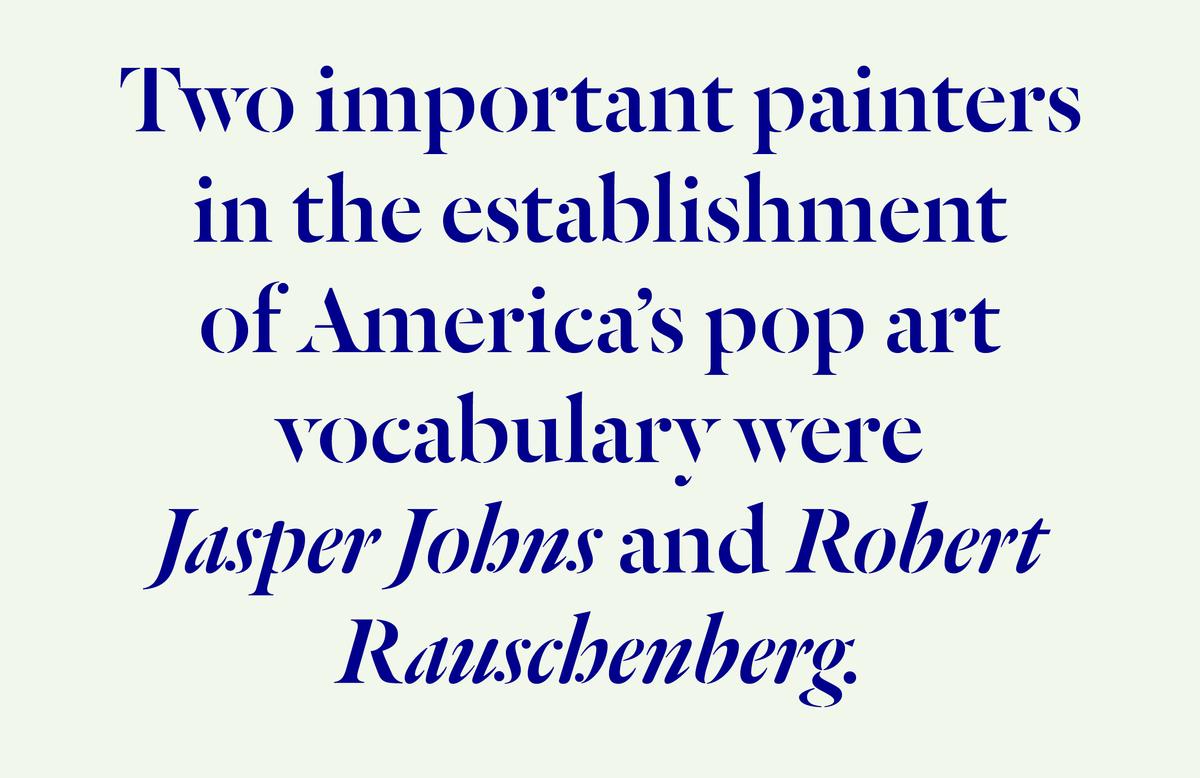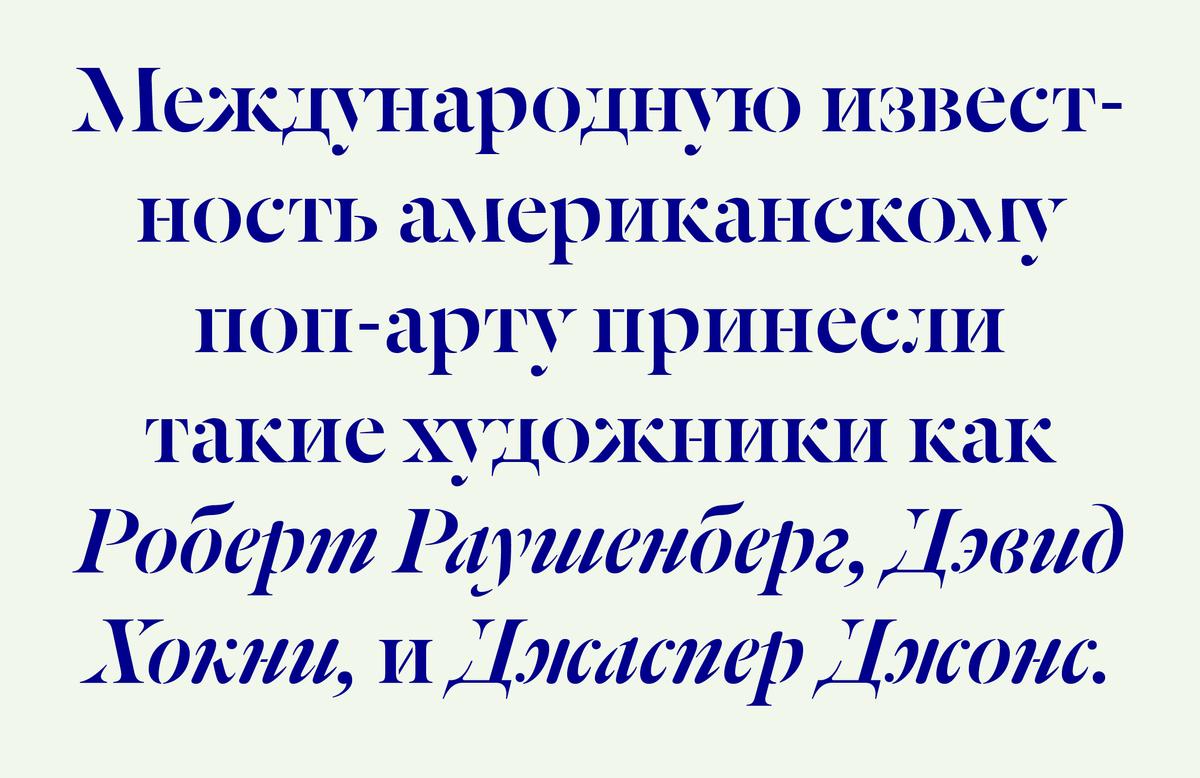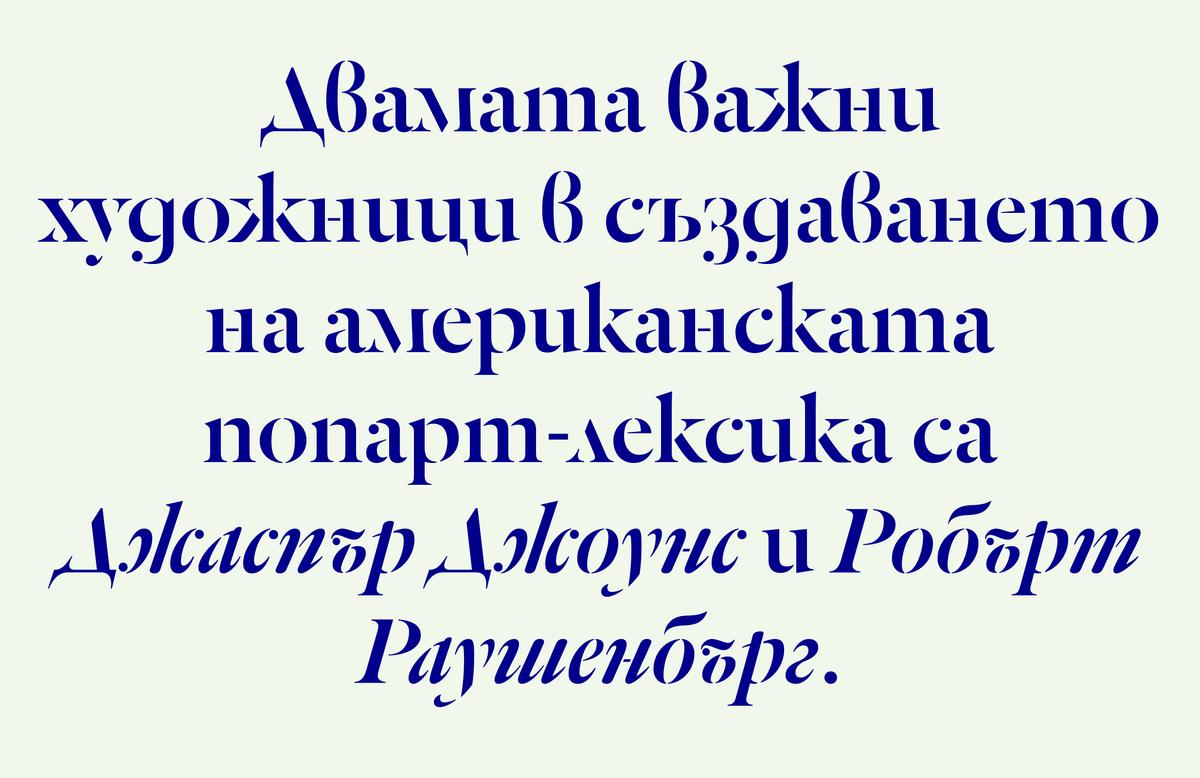 "Dala Floda is a super-modern, artistic, and fashionable typeface for anyone that wants something fresh in their design. It is good for magazines, branding, packaging—almost everywhere," states Ruderman. Working with Commercial Type designer Christian Schwartz, Ruderman took up the challenge of translating the beautiful letterforms of Dala Floda into Cyrillic.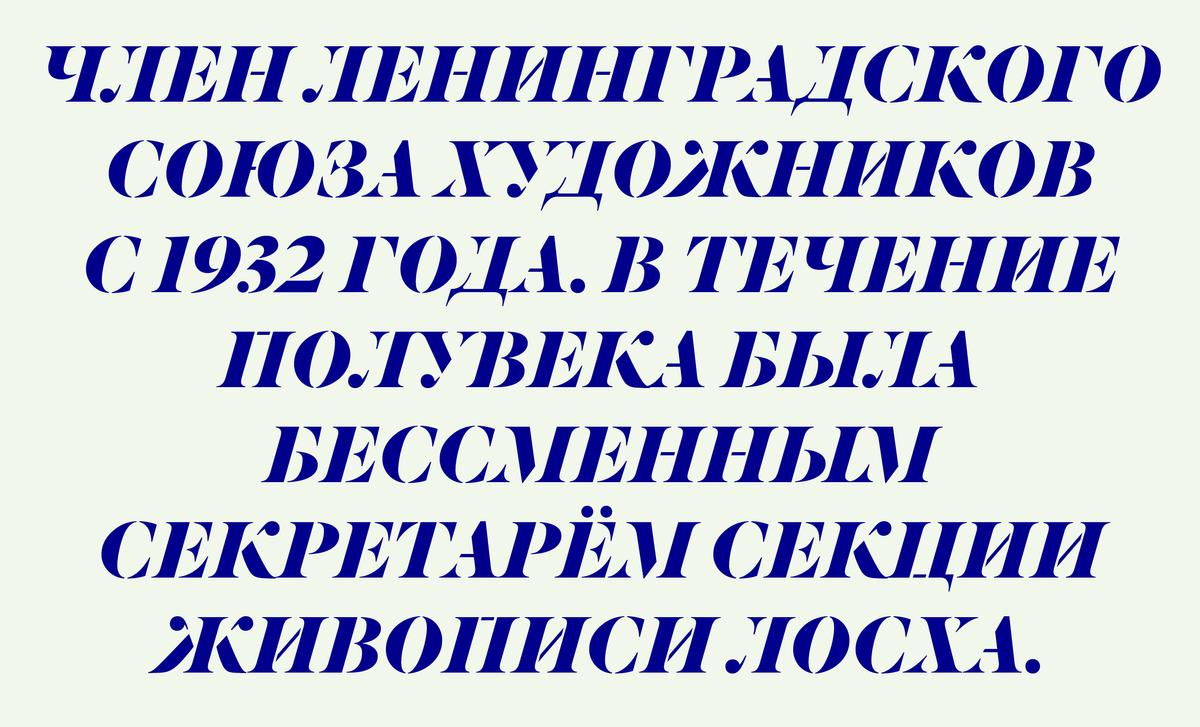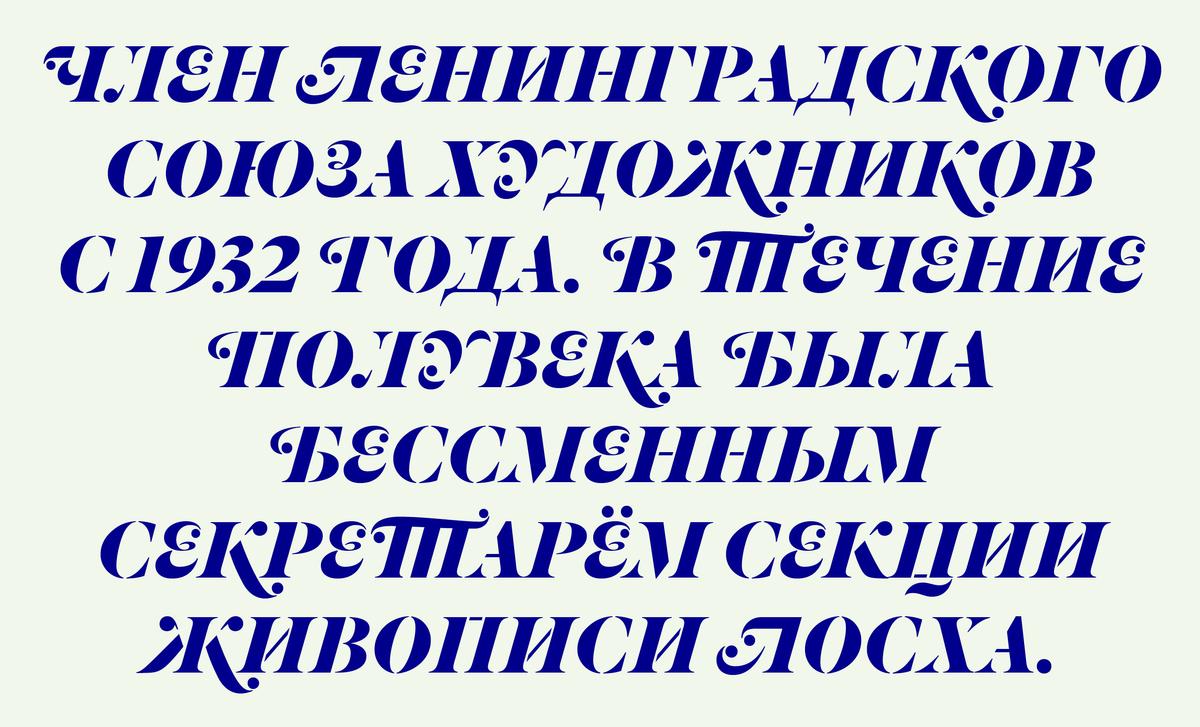 But this was not always an easy combination. Although some characters came naturally, others proved to be quite challenging, and the expansion took nearly three years to complete. "With Cyrillic characters, there is a lot of 'information' inside of the x-height, but with Dala Floda Cyrillic this was tricky because there wasn't much space to work with." says Ruderman. "It was difficult to find the right balance for a character and identify the perfect one." The italic swash forms posed a particular challenge: with little historical reference for Ruderman to draw upon, he was required to invent new swashes that felt native to both the Cyrillic script and to Dala Floda.