Cyrillic and Greek support added to Graphik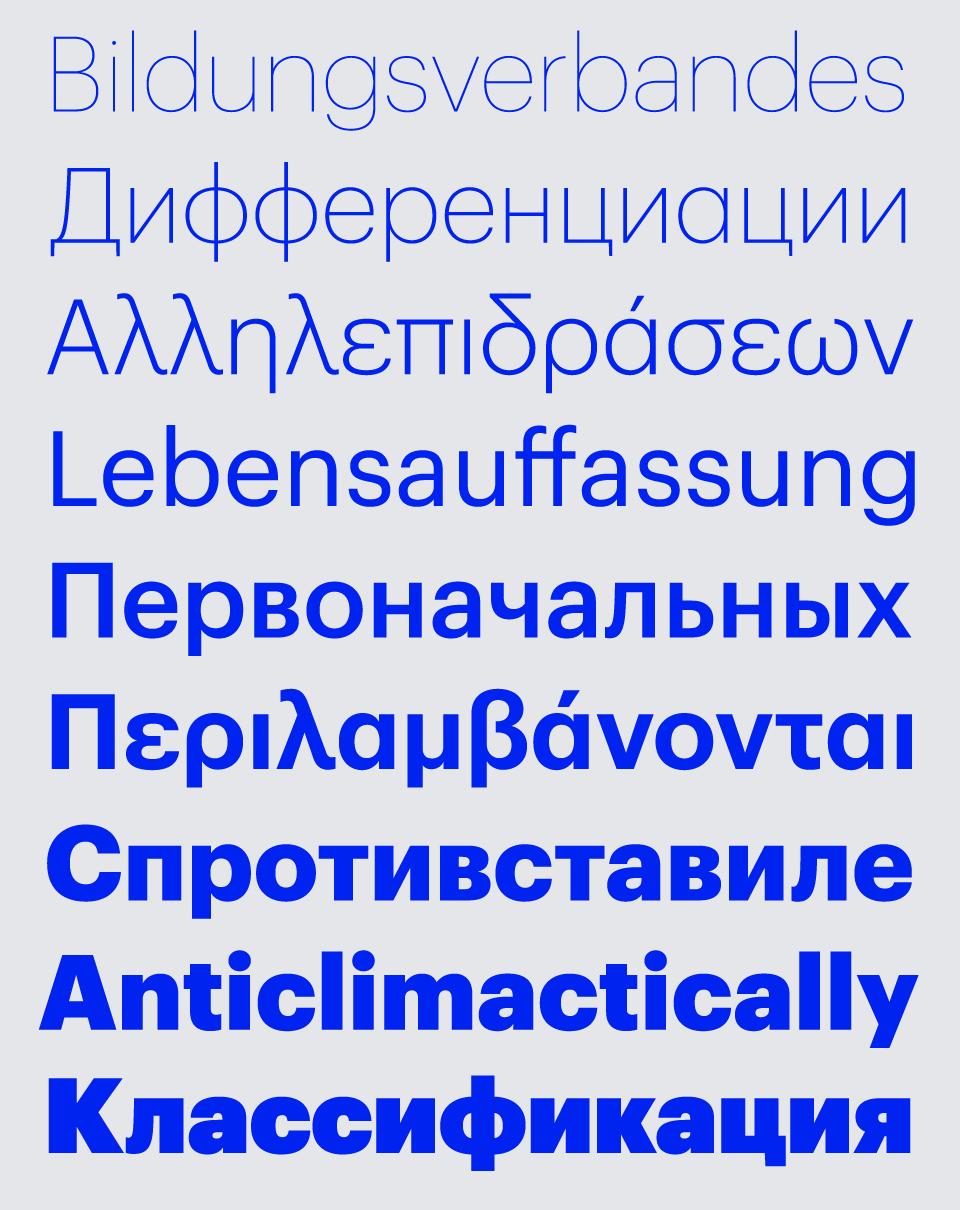 Graphik has been expanded to support Greek and a number of the most commonly-used languages that are written with the Cyrillic alphabet, including Russian, Ukrainian, Belorussian, Bulgarian, and Serbian. The Cyrillic was drawn by Moscow-based type designer Ilya Ruderman, who used a pre-release version in his studio's new corporate identity for the British Higher School of Art & Design. The Greek was drawn by Panos Haratzopoulos, a type designer in Athens. These language extensions are available for desktop, web, and mobile app use.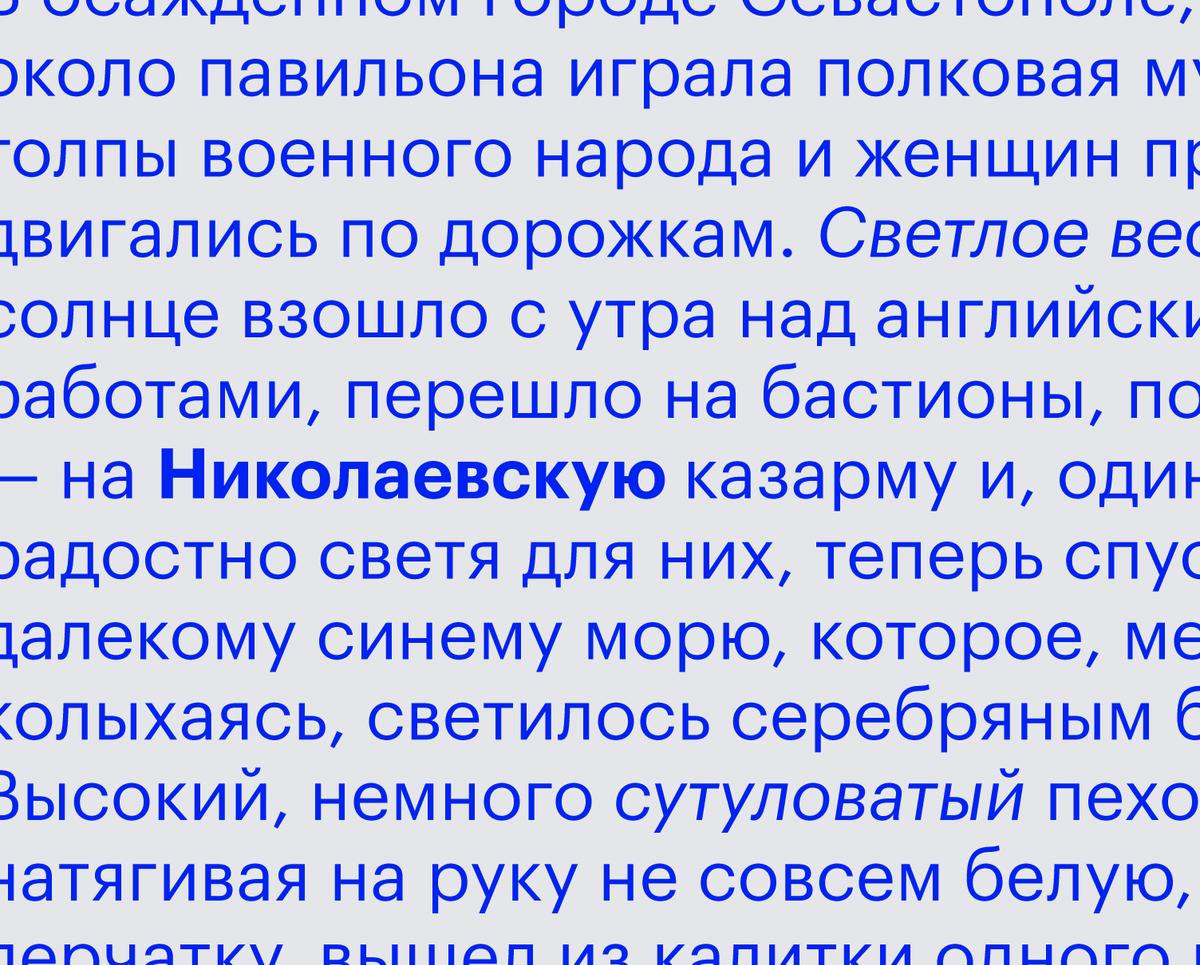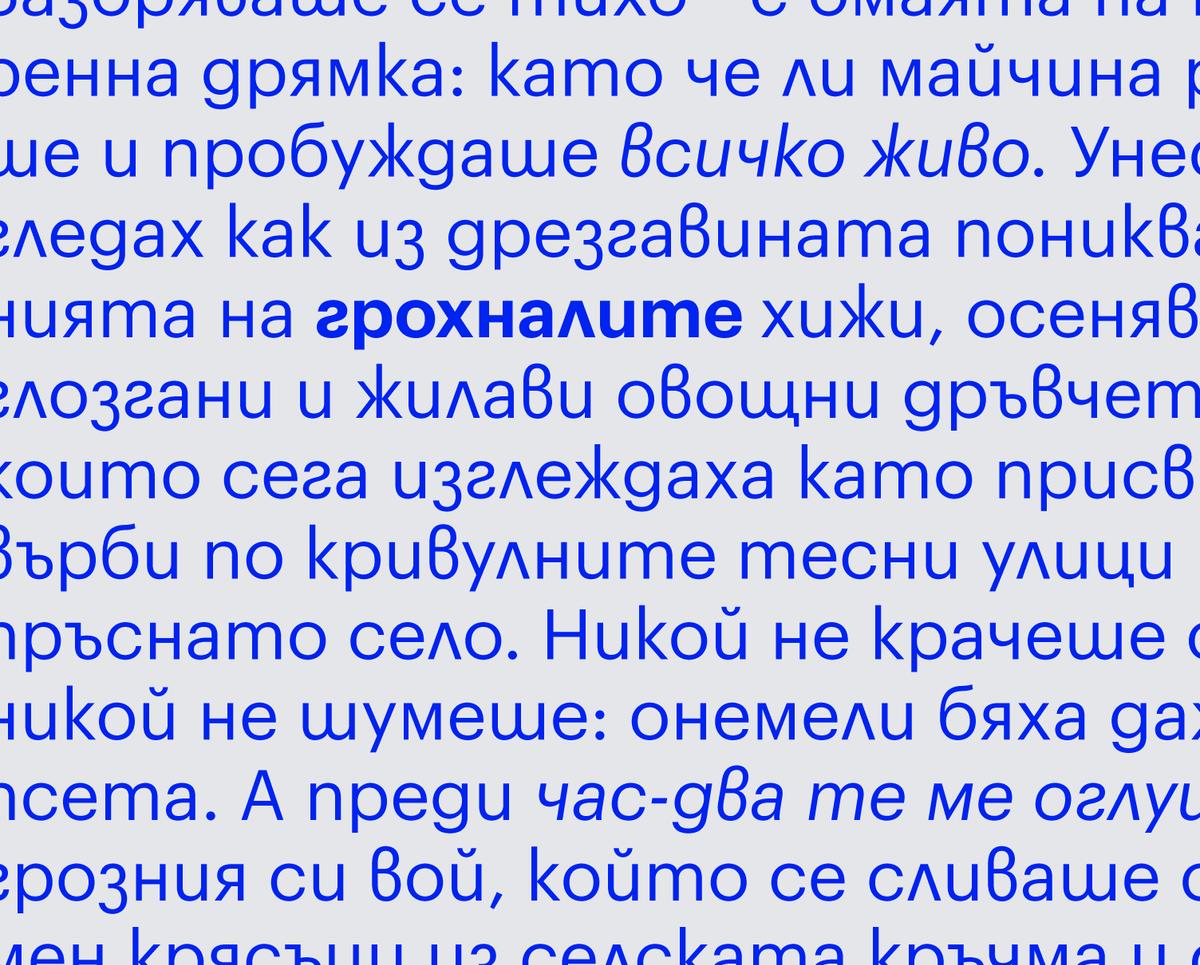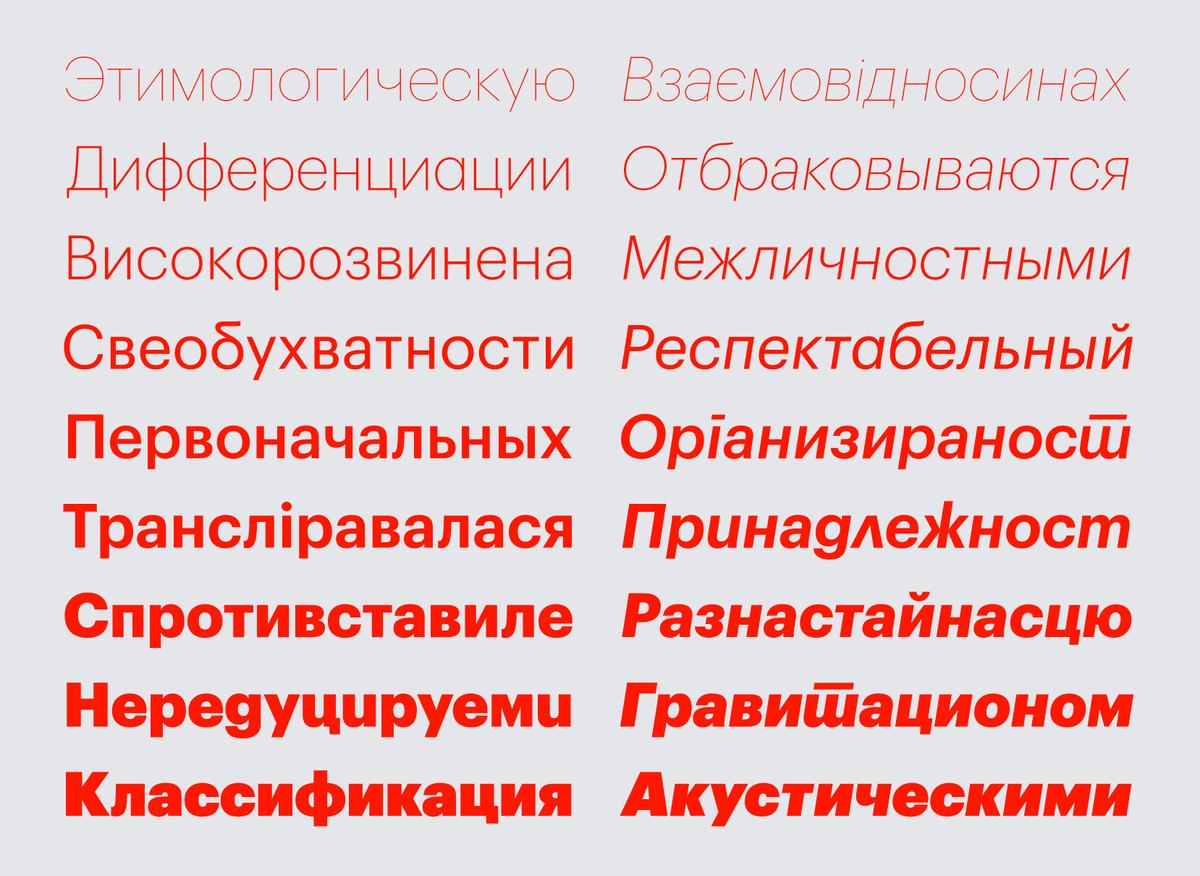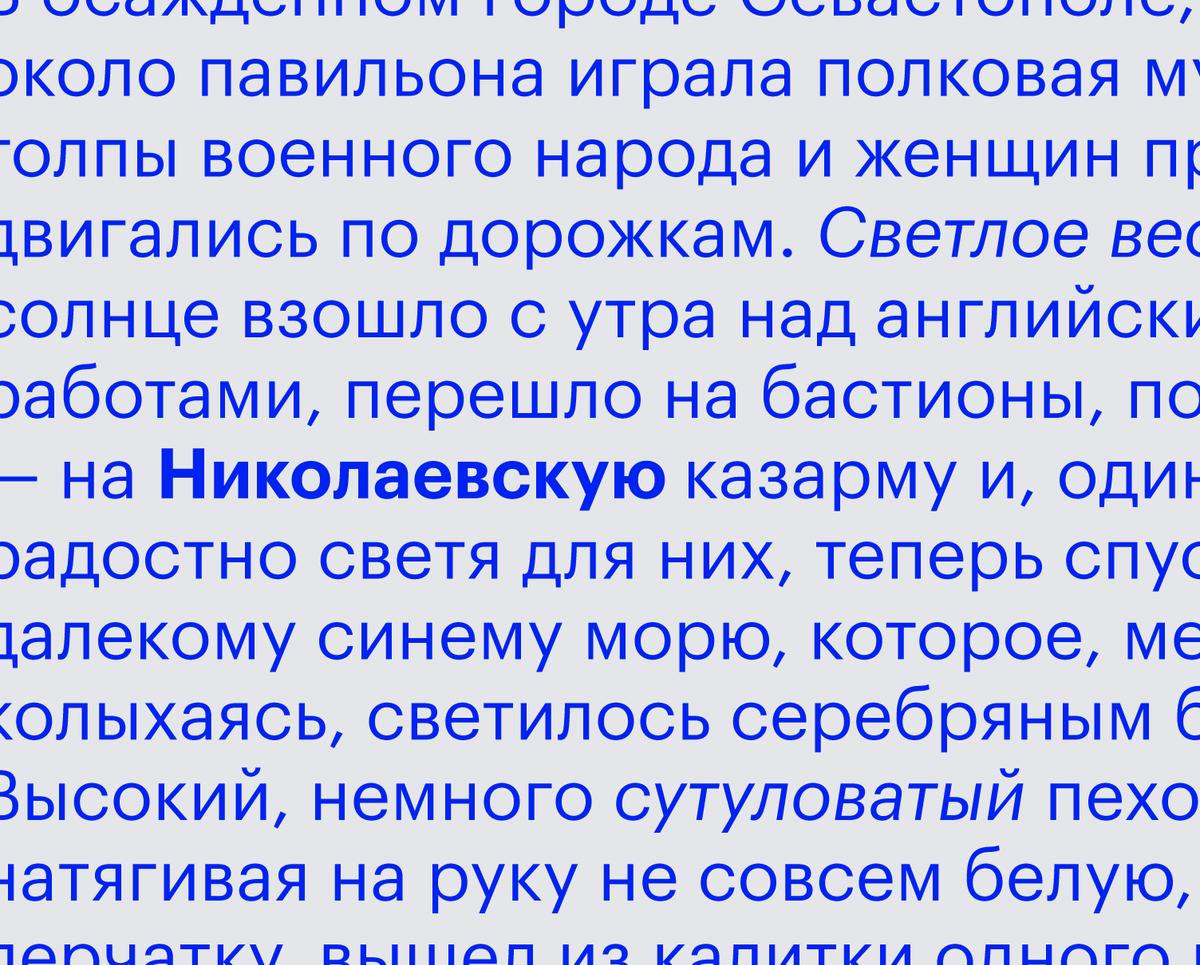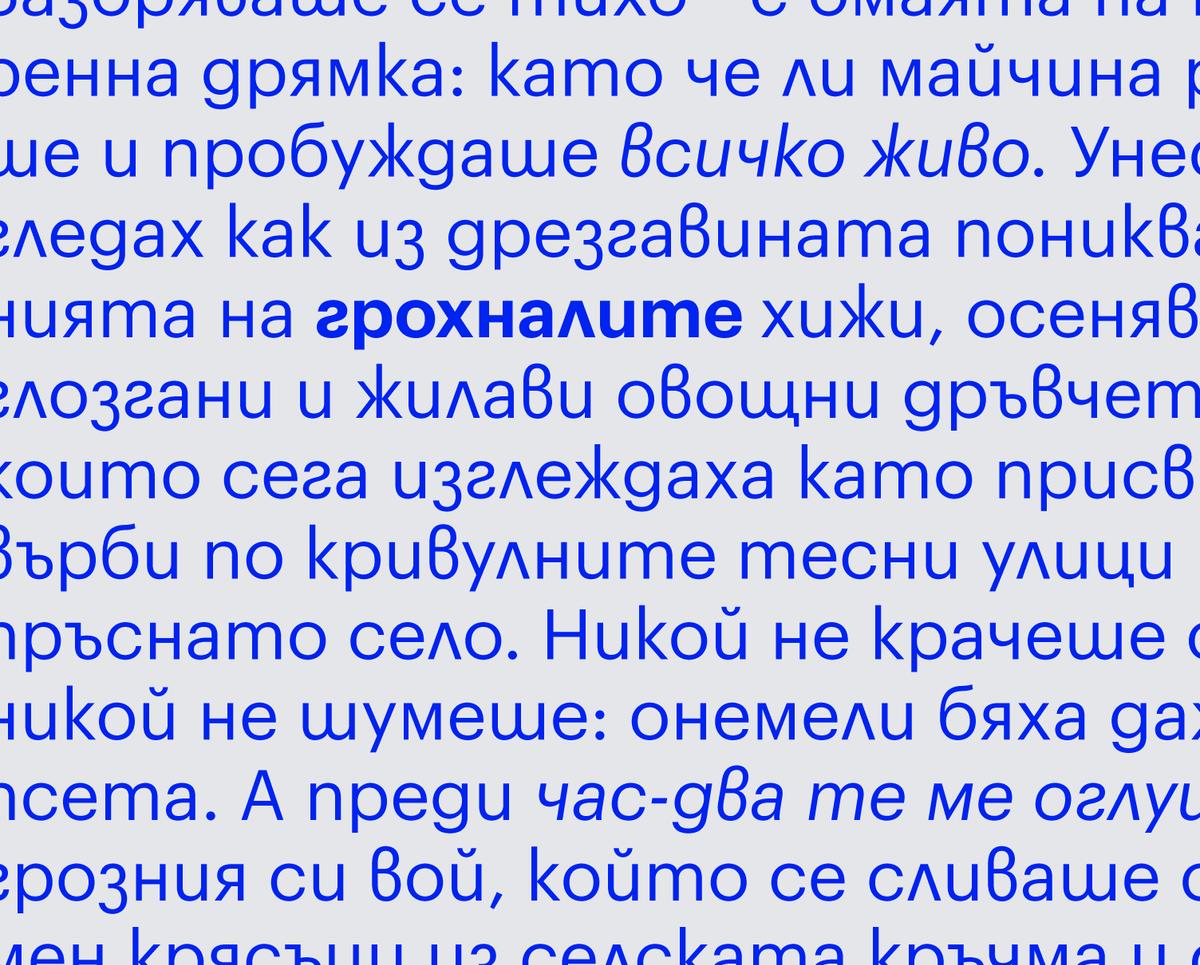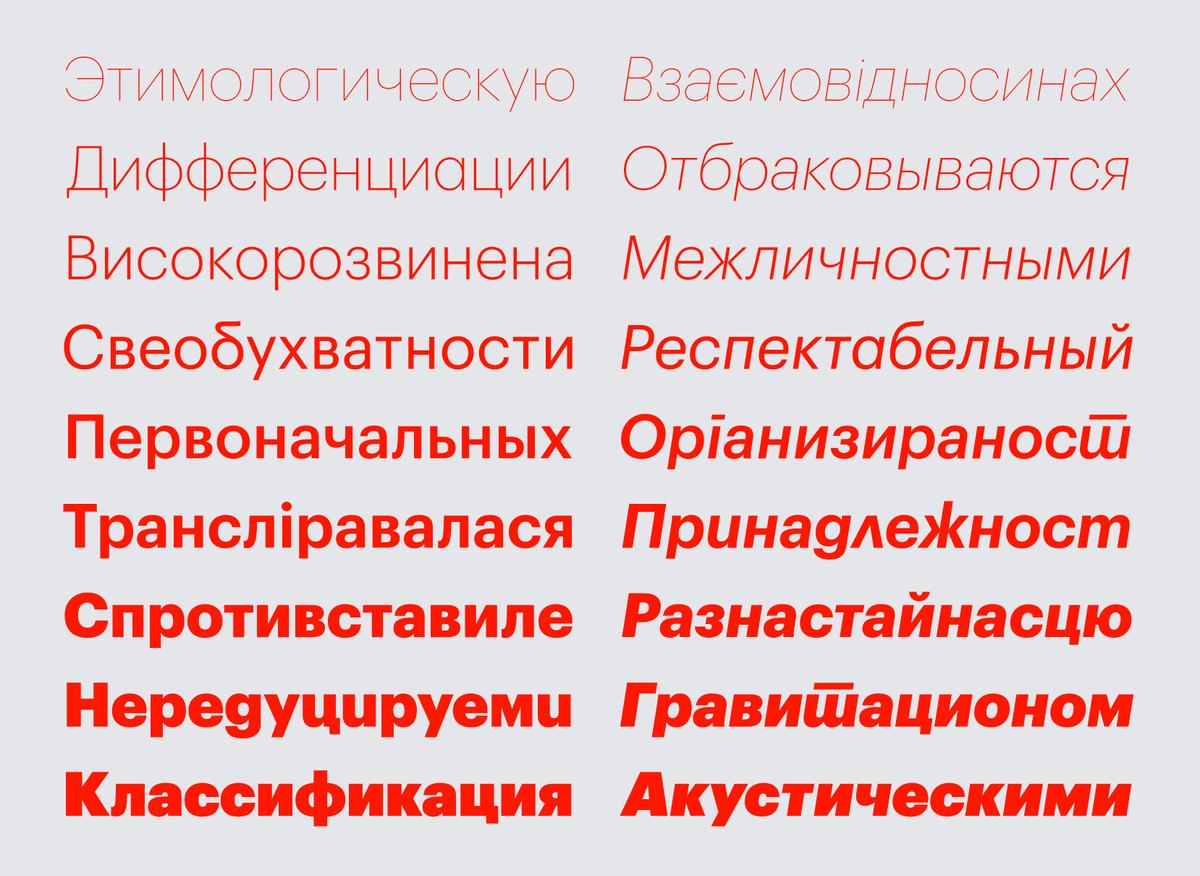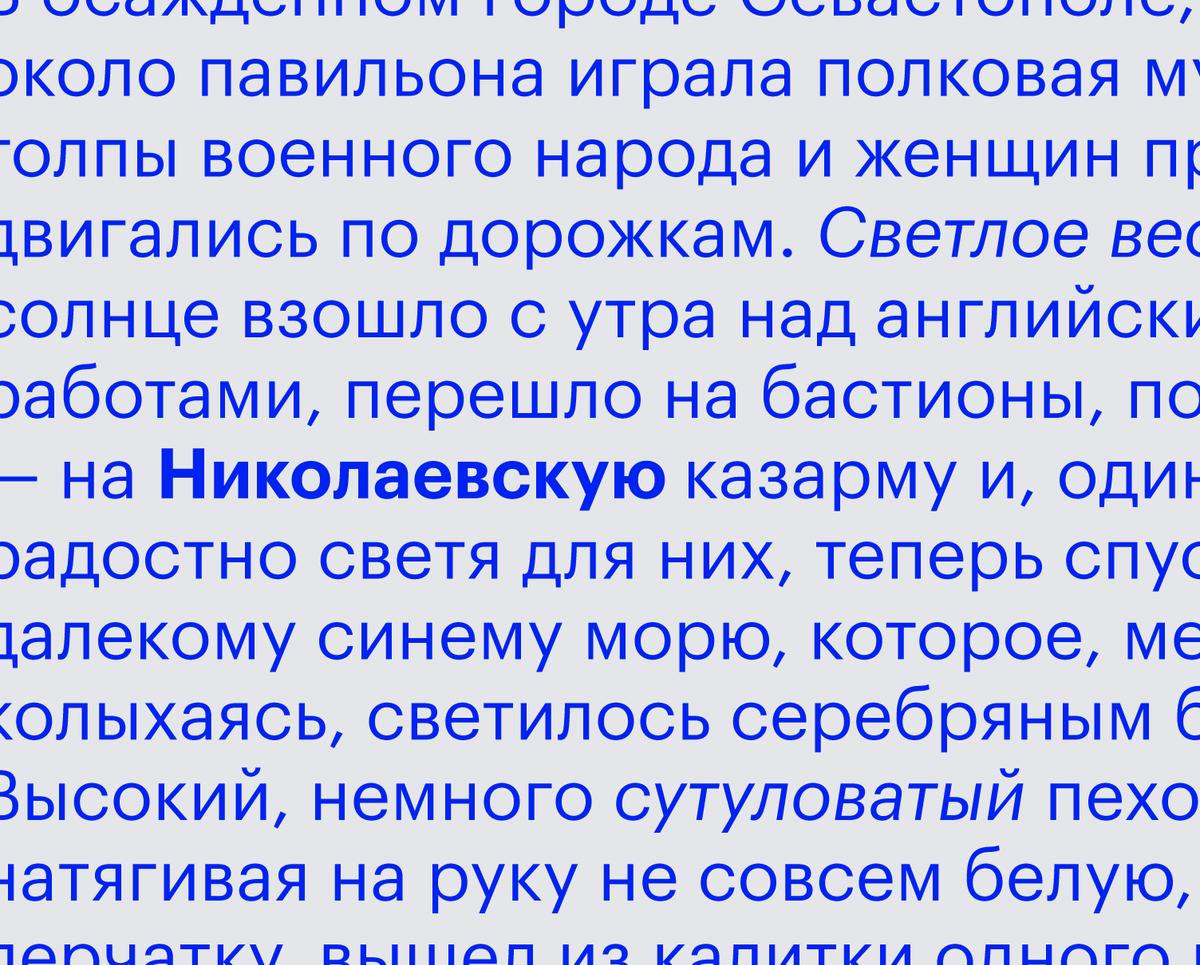 Like our previous Cyrillic extensions for Austin, Stag, and Stag Sans, Graphik Cyrillic has an extensive set of language-specific alternate forms, so culturally-appropriate letterforms are used for Bulgarian, Serbian, and Macedonian.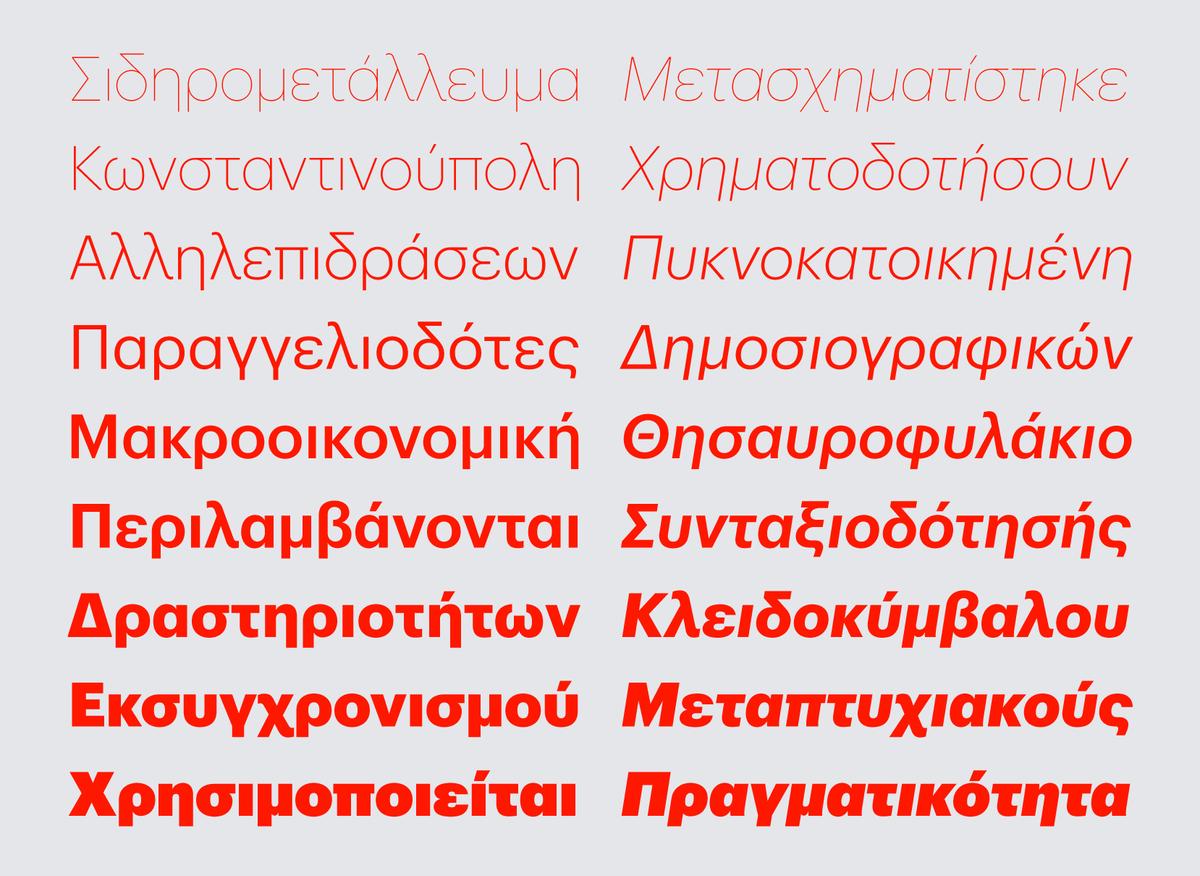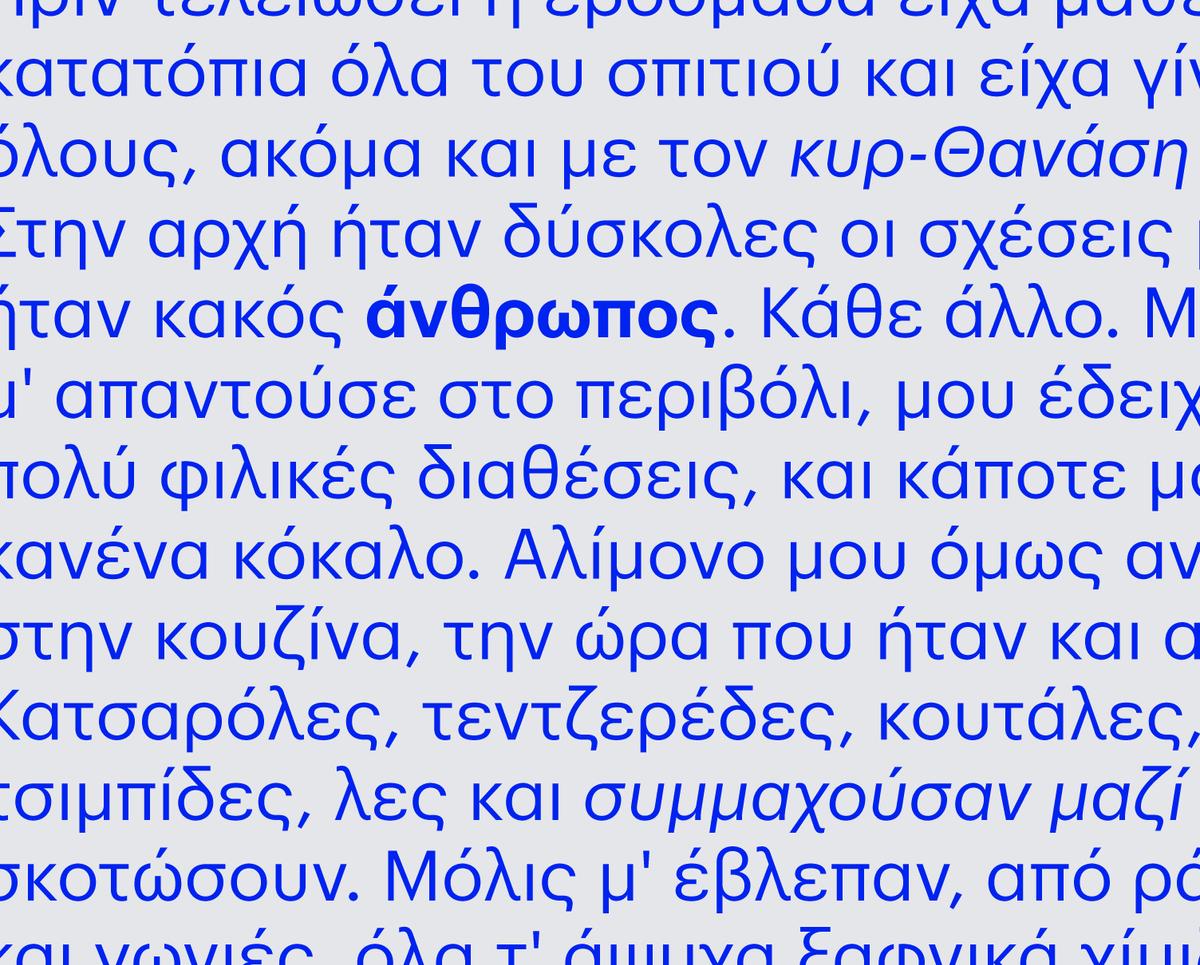 The plain forms of Graphik work well with the active texture of Greek.
To access these families, click "languages and related items" in the cart, then click to add Greek or Cyrillic at the bottom. If you have previously licensed Graphik, you can receive a full rebate for the cost of your previous license while upgrading to add Cyrillic or Greek support by entering your previous order number in the first step of the checkout process.