Roboto Serif by Greg Gazdowicz for Google Fonts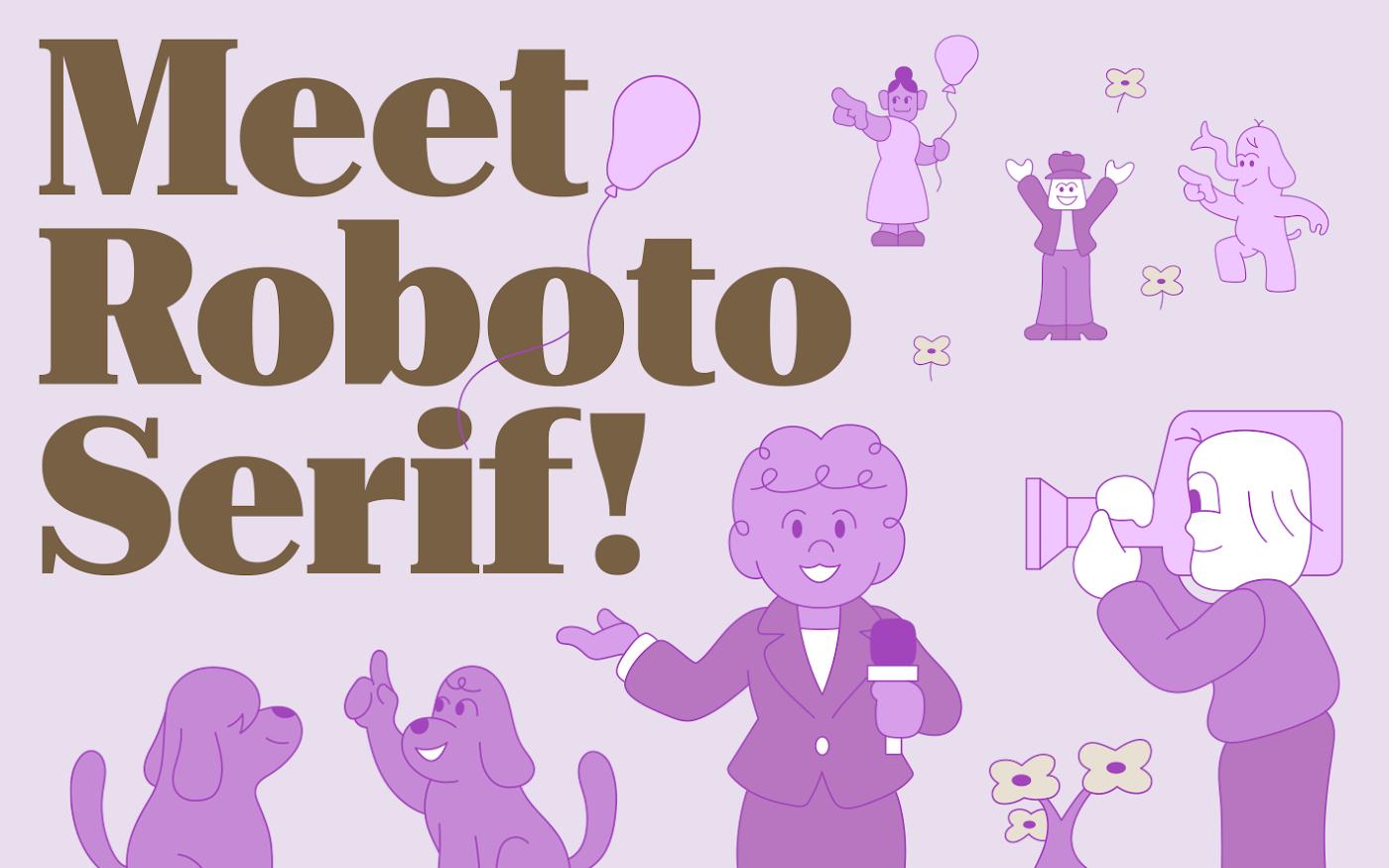 Greg Gazdowicz was the lead designer on Roboto Serif, a serif companion for Roboto designed for comfortable reading on screen.
This family demonstrates the functional side of variable fonts, with weight, width, optical size, and grade axes. Access the fonts on Google Fonts, read more about the family in this blog post, and play with the axes on this minisite.
The family was updated in 2023 to add support for languages that use the Cyrillic script, as well as Hausa and Fula.
In addition to Greg Gazdowciz, other contributions to the Latin were Hrvoje Živčić, Kara Gordon, Christian Schwartz, Mark Record, Inga Plönnigs, Miguel Reyes, Flavia Zimbardi, Maria Doreuli, Rafał Buchner, and Thomas Bouillet. The Cyrillic was drawn by Ilya Ruderman, Yury Ostromentsky, and Micha Strukov.