New release: Marian by Paul Barnes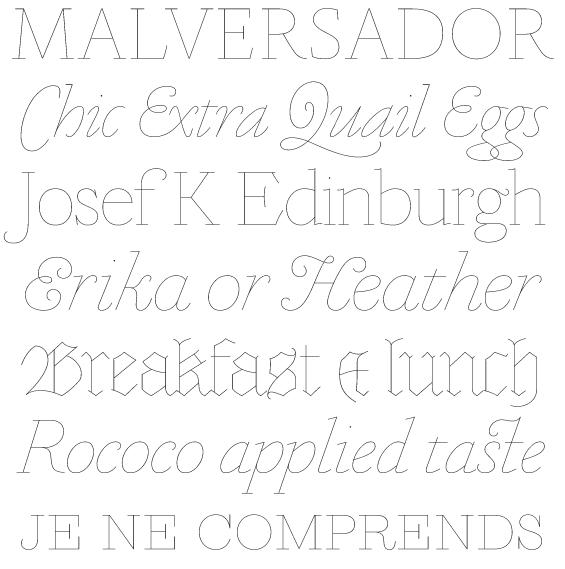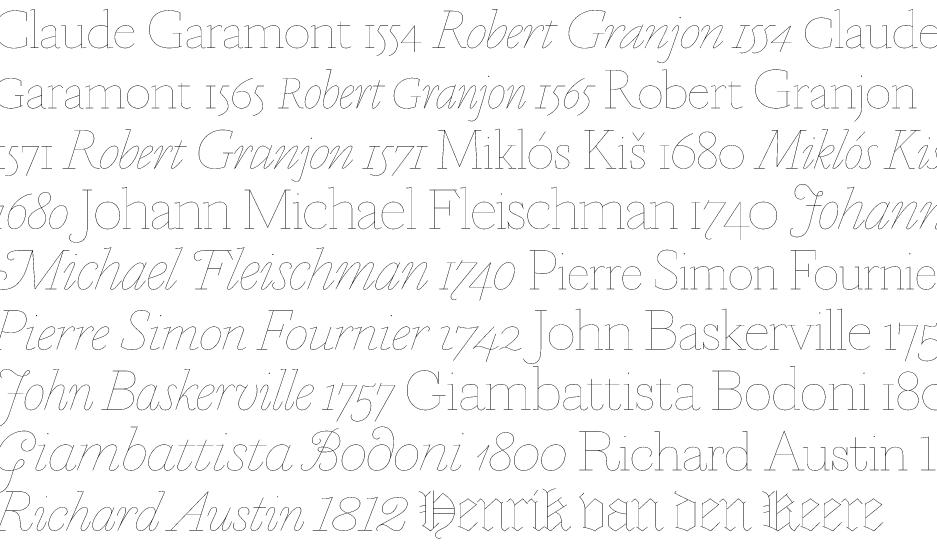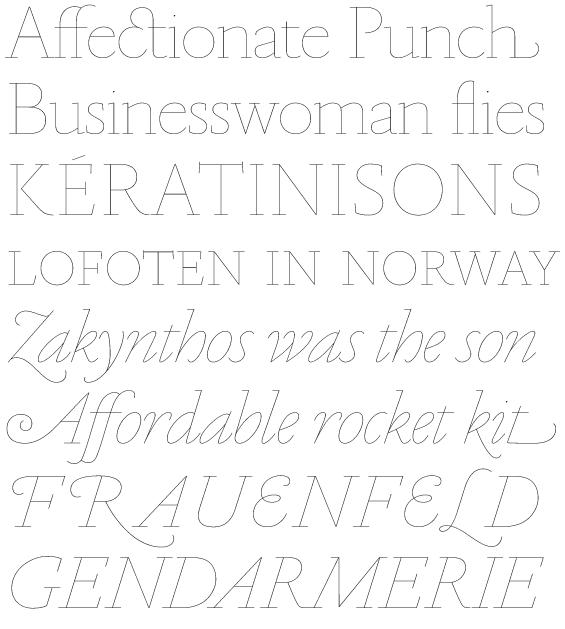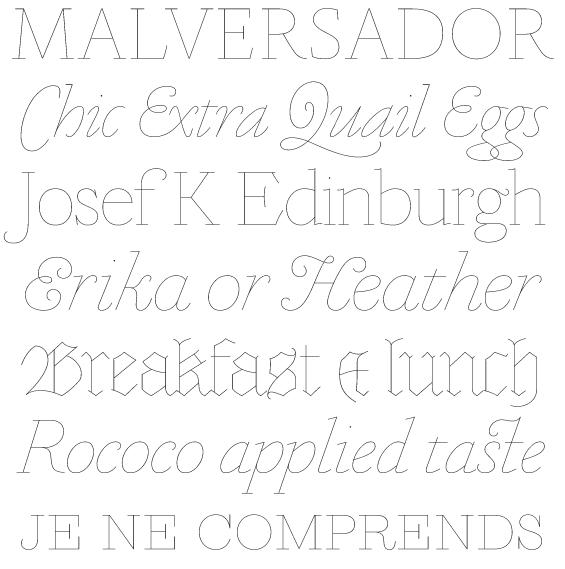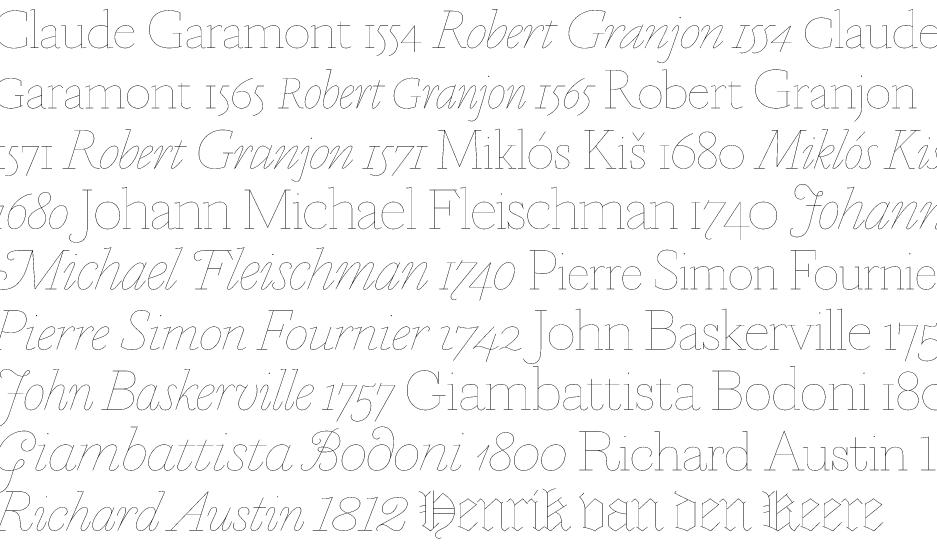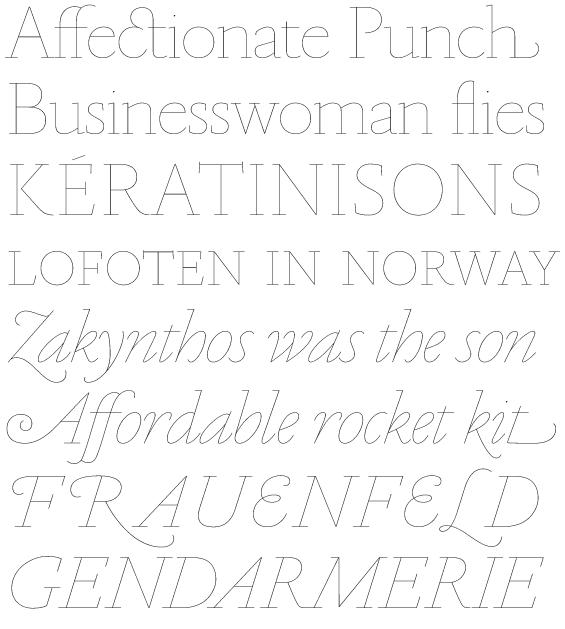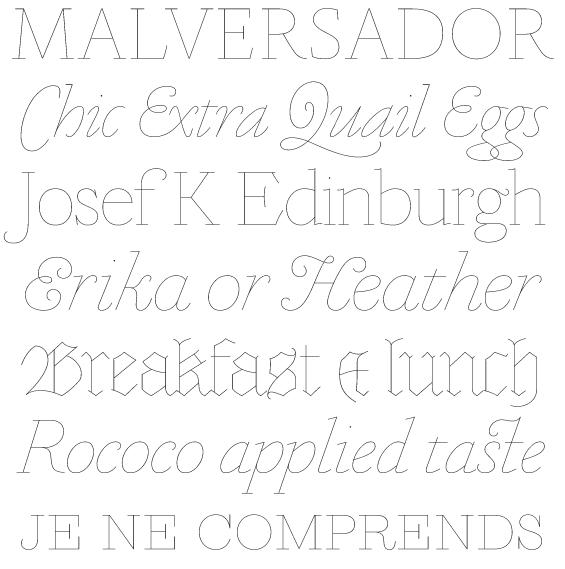 Commercial Type is pleased to announce the release of Marian, a new typeface family in 19 styles designed by Paul Barnes. Marian is a series of faithful revivals of some of the greats from the typographic canon: Austin, Baskerville, Bodoni, Fournier, Fleischman, Garamont, Granjon, Kis and van den Keere. The twist is that they have all been rendered as a hairline of near uniform weight, revealing the basic structure at the heart of the letterforms. Together they represent a concept: to recreate the past both for and in the present.

Stretching over a period of nearly two and a half centuries from the mid sixteenth century to the early nineteenth century, they represent a period when the serif typeface as used in book typography was the dominant style. From the high Renaissance of Granjon and Garamont through to the Scotch roman; all the styles are represented: old style, transitional, and finally the modern. Painstakingly researched from original sources, together they represent a concept album of cover versions of the standards of type design.

Faithful to the originals, Marian comes with small capitals in all nine roman styles, with lining and non-lining figures, with swash capitals (1554, 1740, 1800 & 1820), alternate and terminal characters (1554 & 1571). And like the hidden track so beloved of the concept album, Marian is completed by a Blackletter based on the work of Henrik van den Keere. Please click here to see more.