Duplex for MittMedia, a newspaper group in Sweden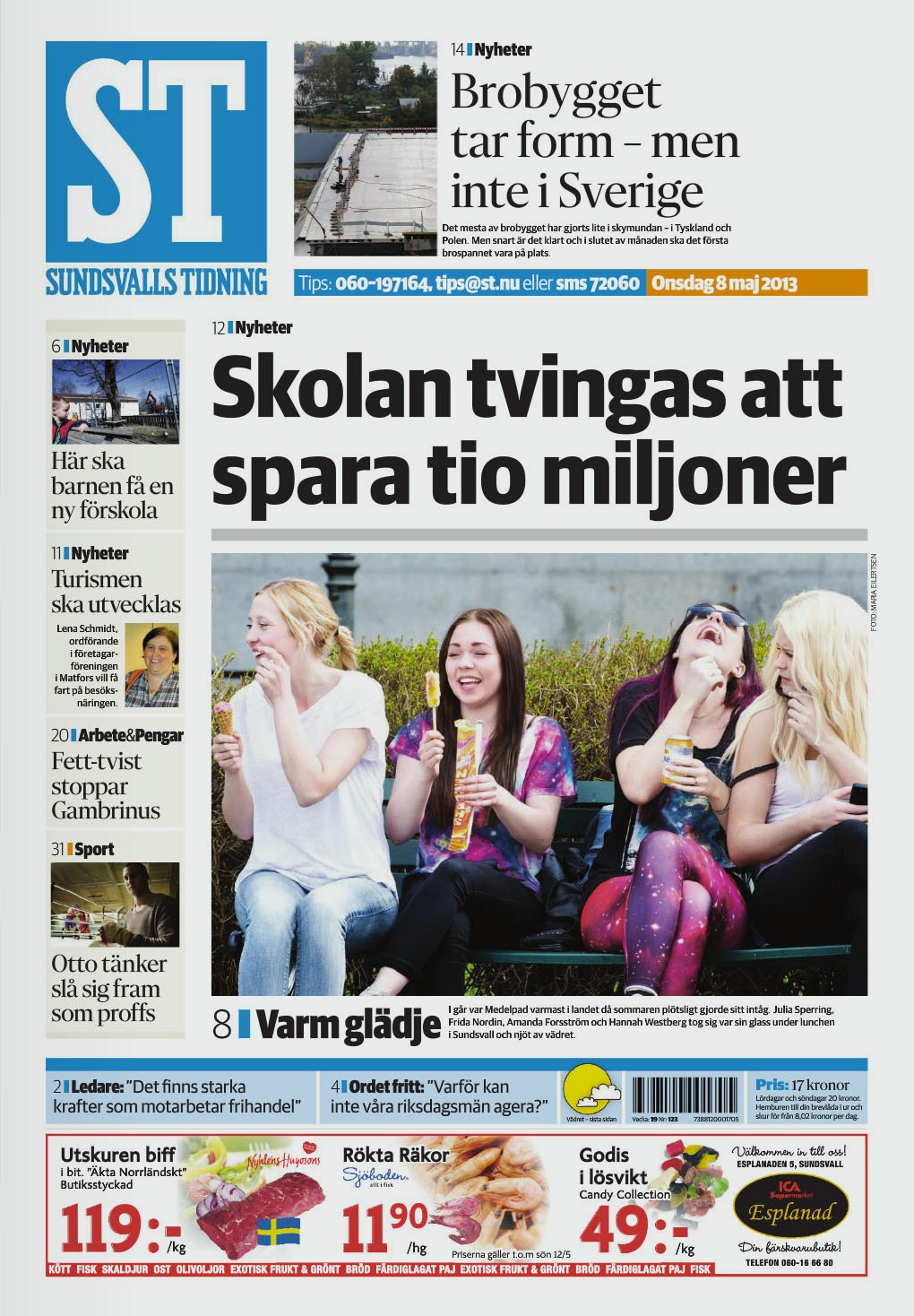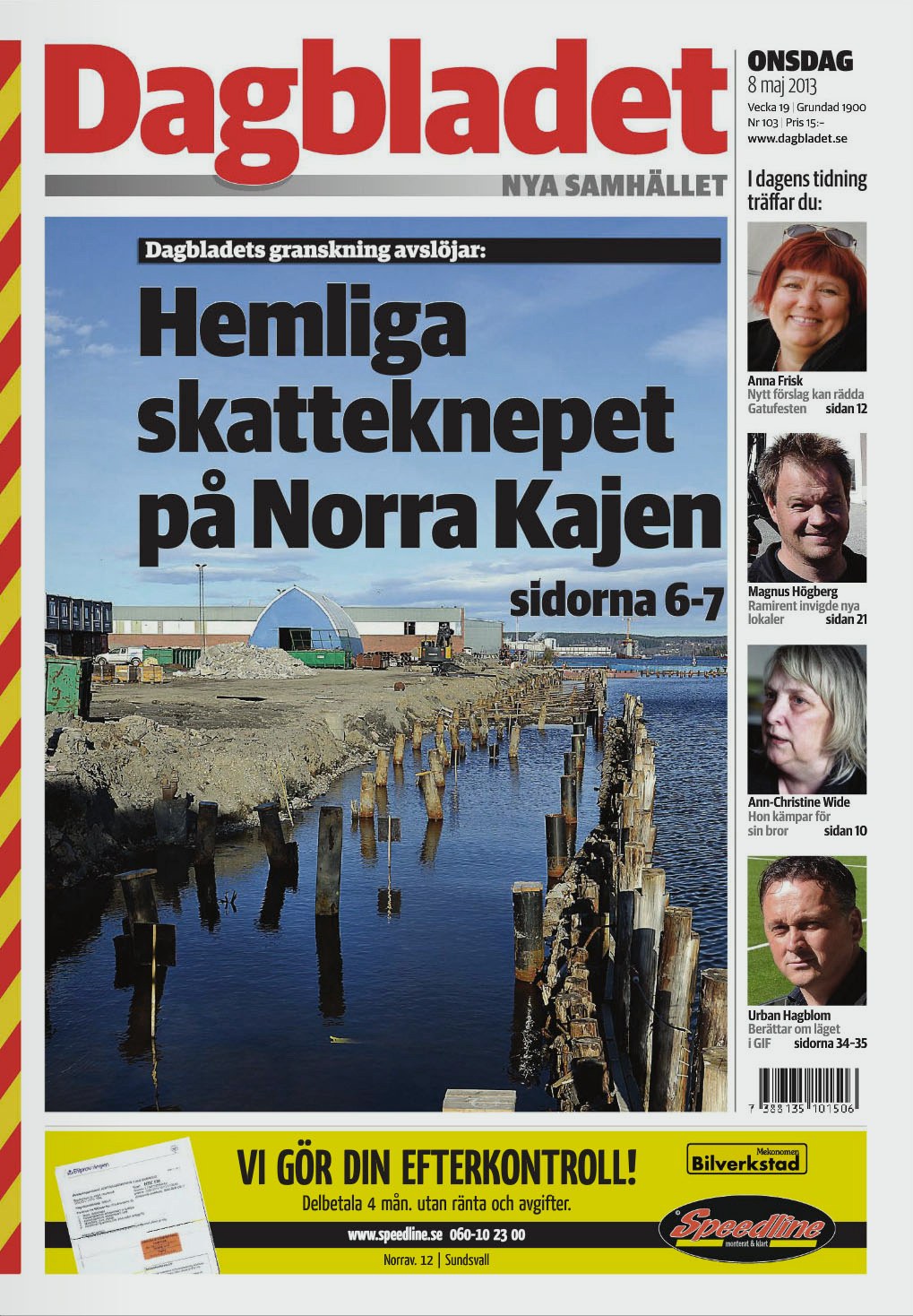 Danish newspaper design specialists Ribergård + Munk commissioned a pair of headline typefaces from us as part of a sweeping overhaul of well over a dozen daily newspapers published throughout Sweden by MittMedia. For more detailed information on the project as a whole, please see their excellent writeup.

Berton Hasbe designed Duplex Serif and Sans to solve a very specific problem for this newspaper group. A new format was being developed for all of their titles, to decrease ineffeciencies in production and to allow the different titles to more easily share a portion of their stories. However, as publishers of both upmarket and downmarket papers, the owners wanted to keep the general character of each paper intact - louder volume and more of a feeling of immediacy in the downmarket tabloids, and a quieter, more respectable tone of voice in the upmarket tabloids. The solution to this problem was a set of serif and sans serif typefaces with precisely the same spacing, so they could be swapped out to change the character of a page without affecting the copyfit.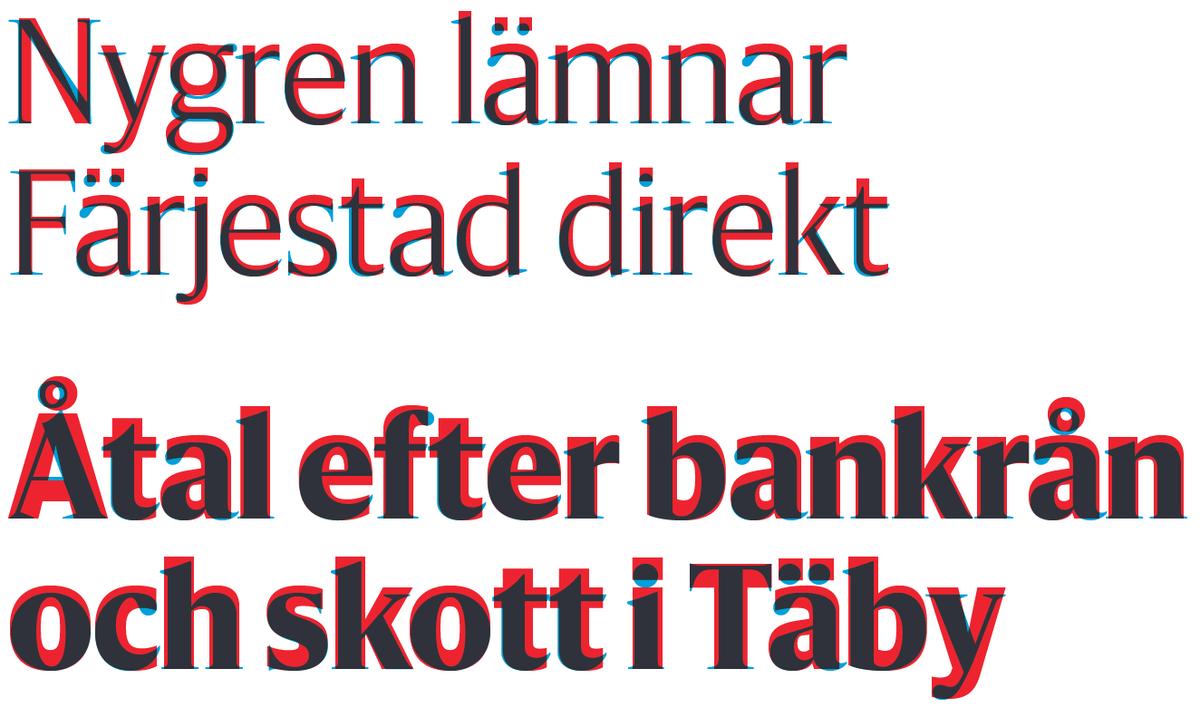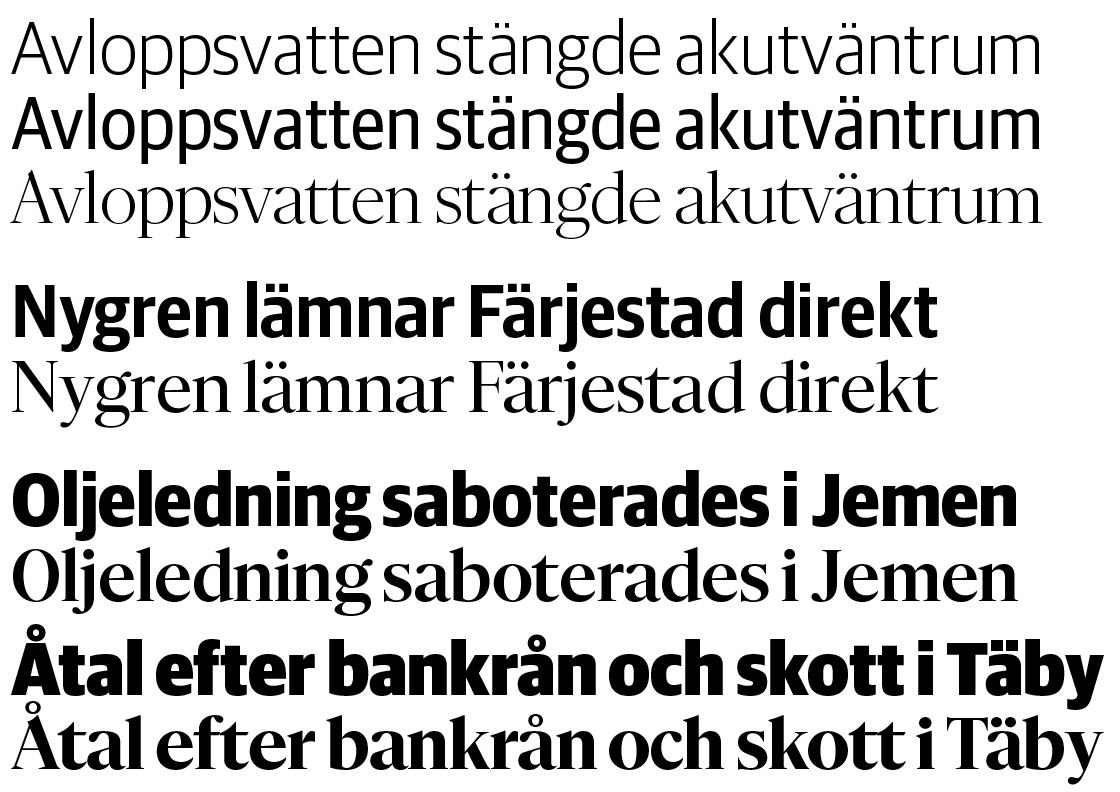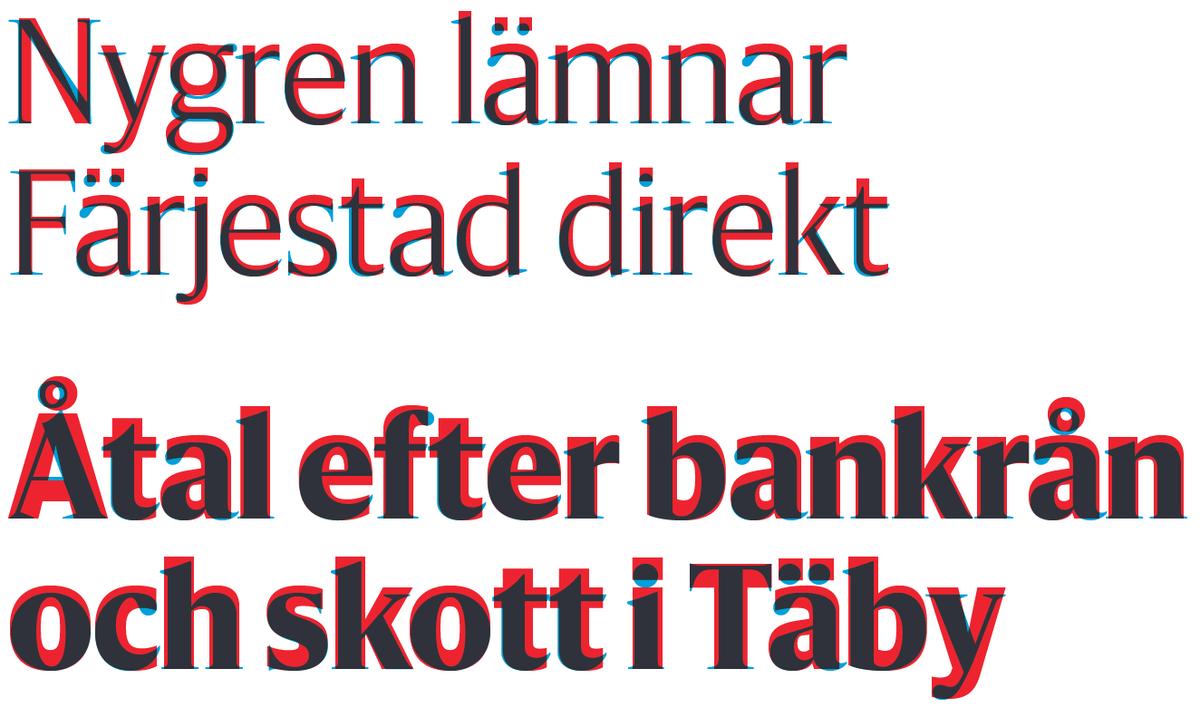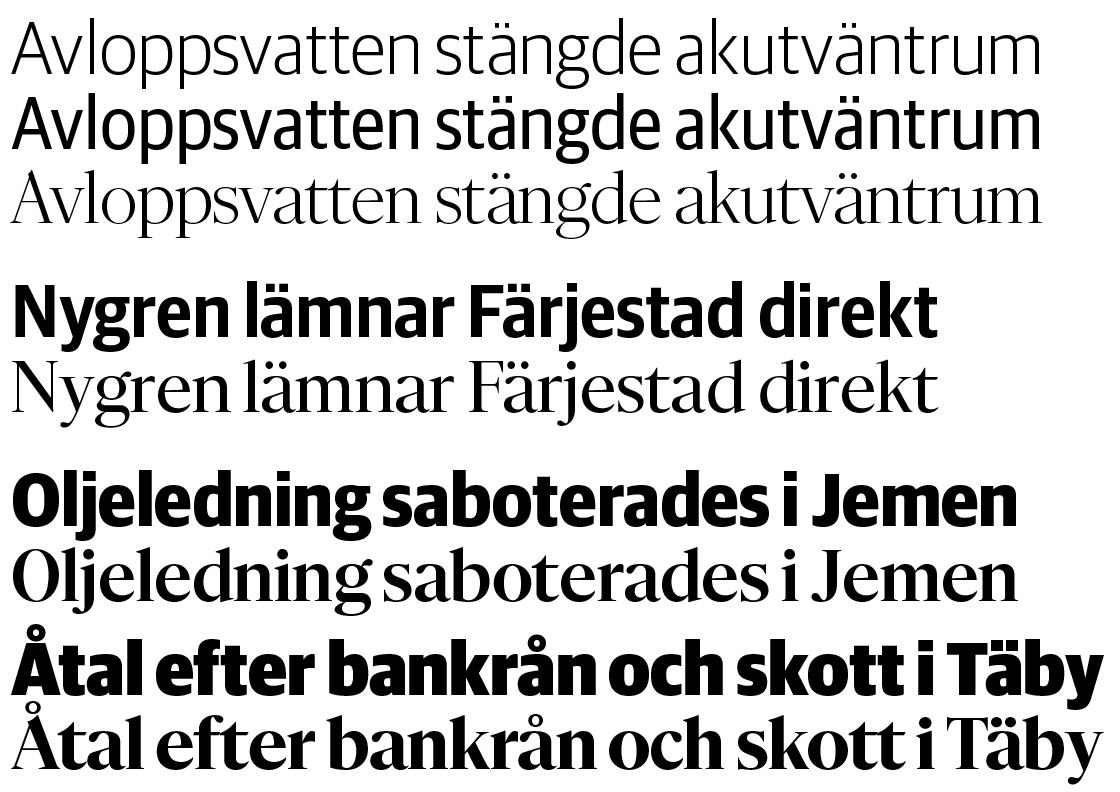 A great deal of sleight of hand went into the design of these typefaces. Each weight of Duplex Serif matches with the next heaviest weight of Duplex Sans, so the Sans headlines feel punchier as a whole. Also, the Sans is larger in general, making it feel slightly more condensed, which has the result of making it feel a bit louder. Duplex Sans started off as an adaptation of one of the narrower widths of Guardian Sans Headline, but the Serif diverges far from the Guardian/Publico model for a distinctly different character that borrows more from the variations on Caslon that were popular for news headlines in the early 20th century. The Guardian family fills out the rest of the type palette, with the Egyptian Text and Agate serving as text and supporting types in all of the group's papers. 
So far just Sundsvalls Tidning and Dagbladet have launched with the new format, but the rest of the group's titles will roll it out over the next year.