Thorowgood Grotesque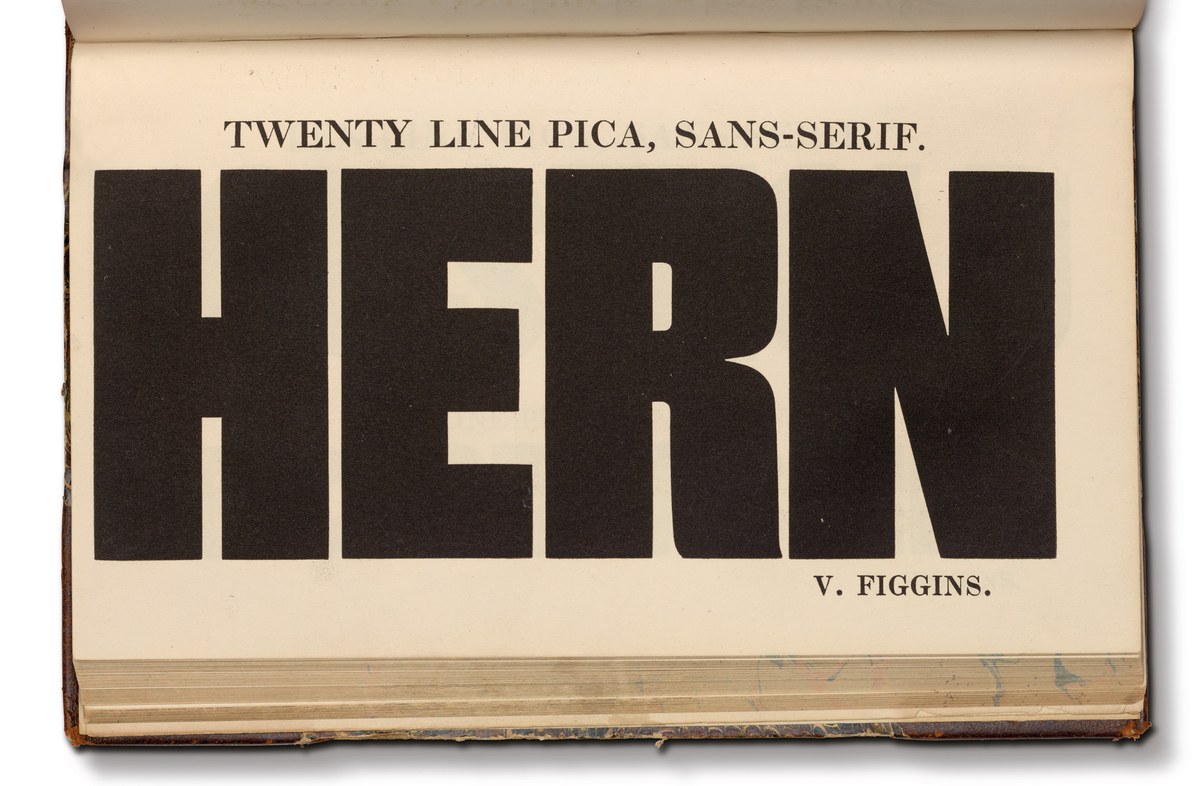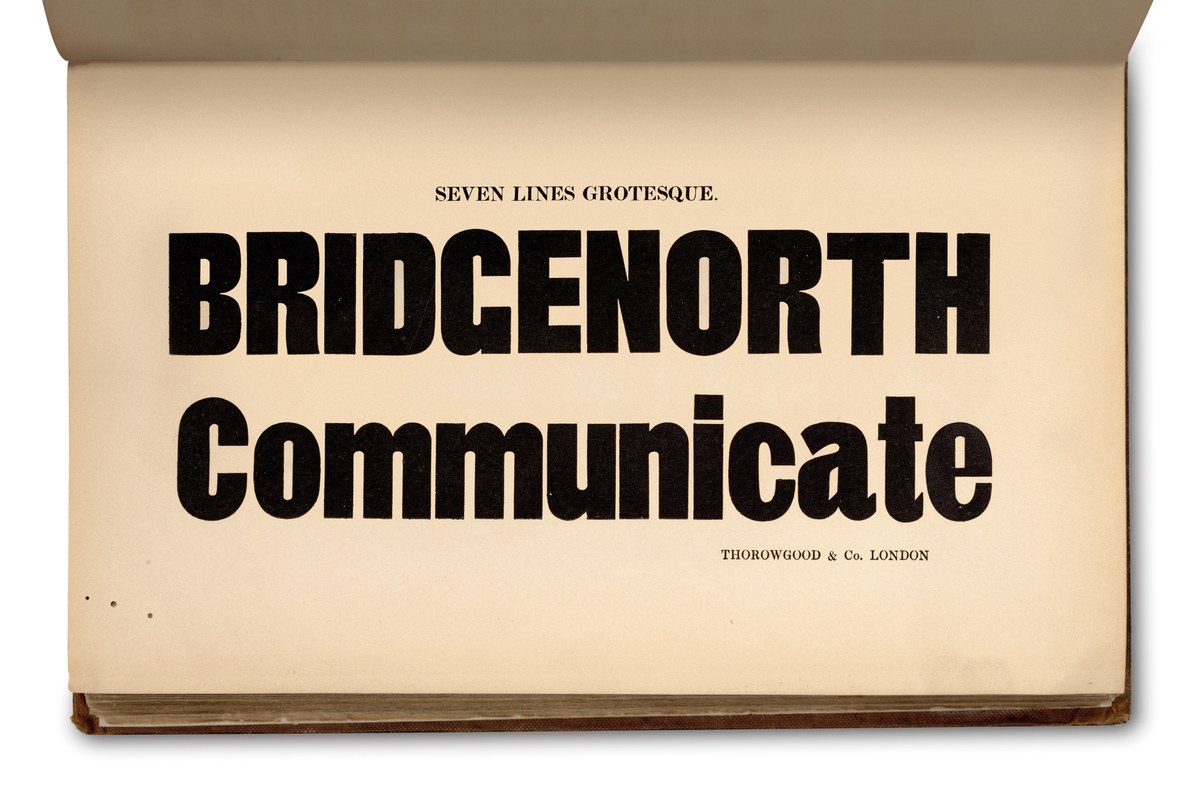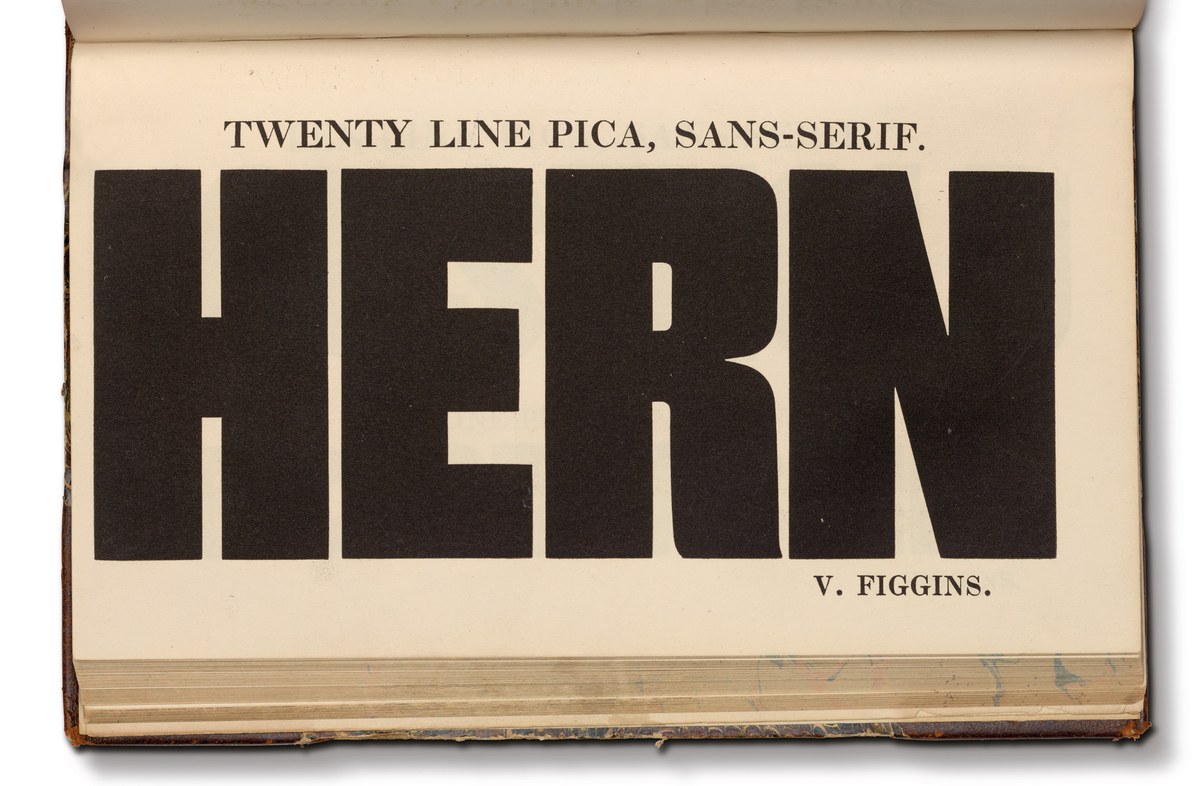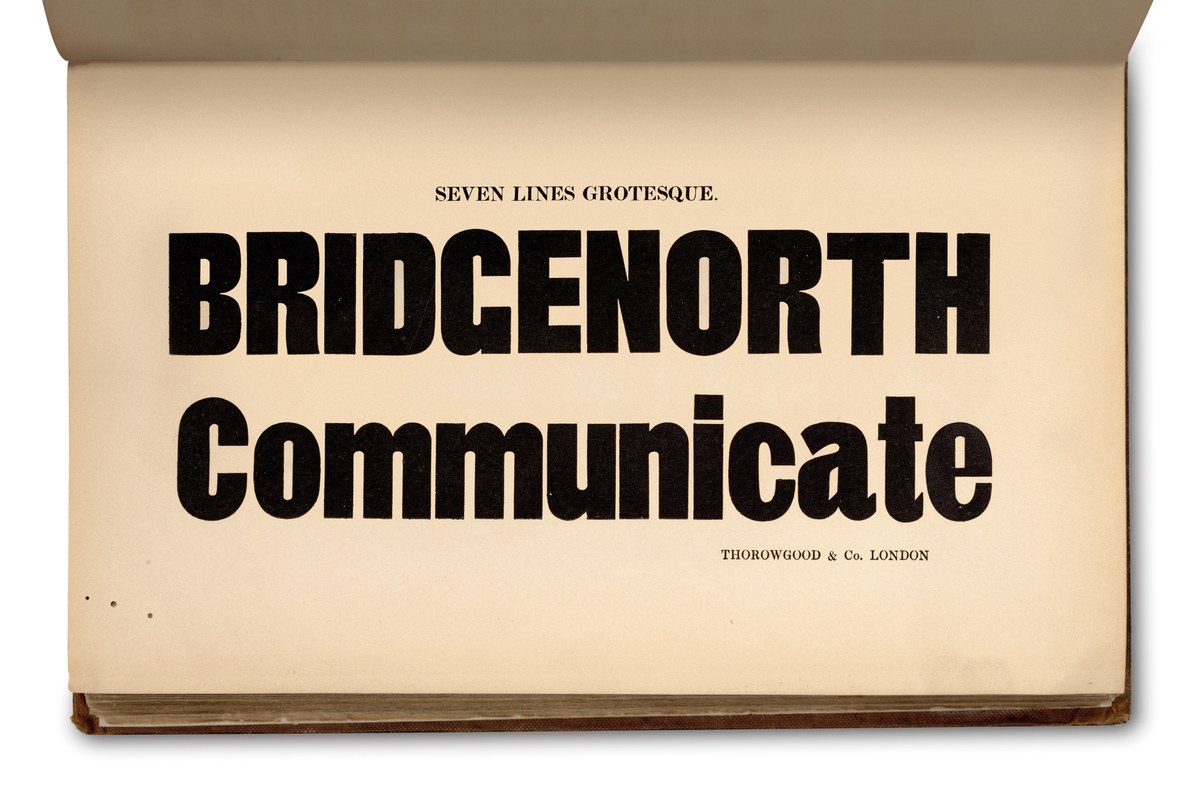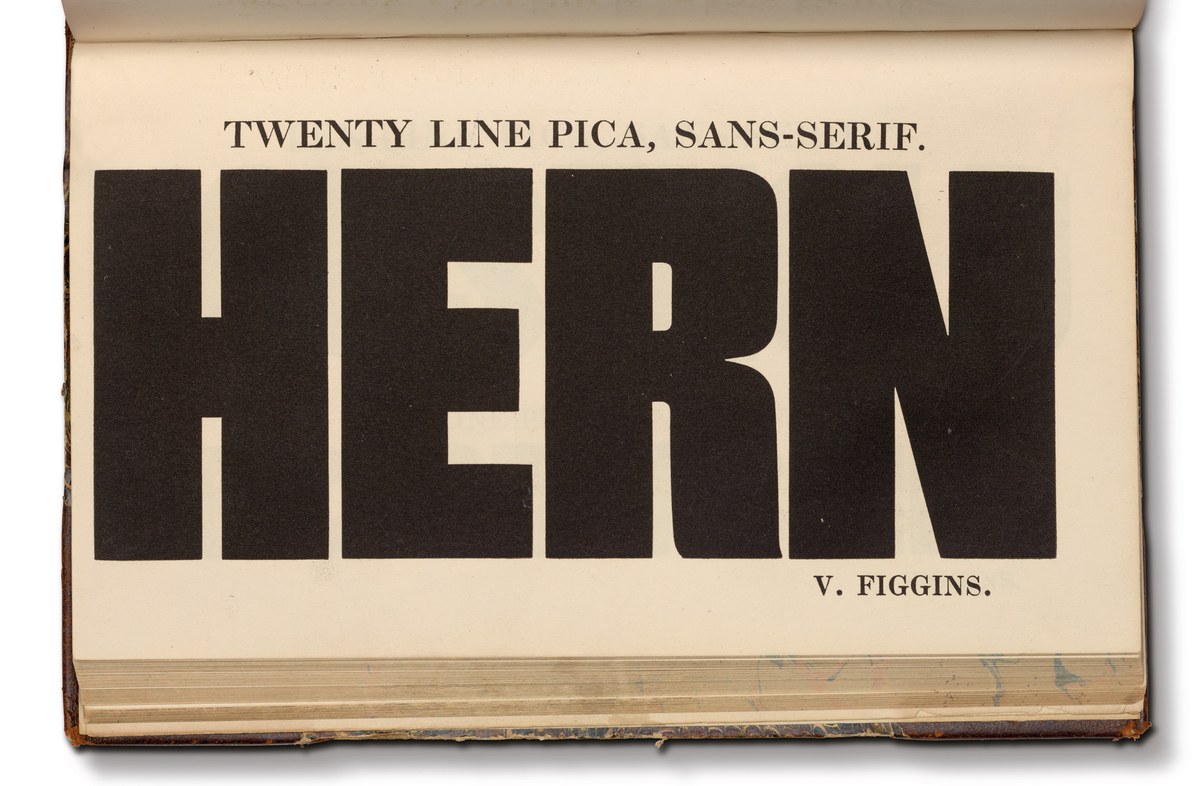 Thorowgood Egyptian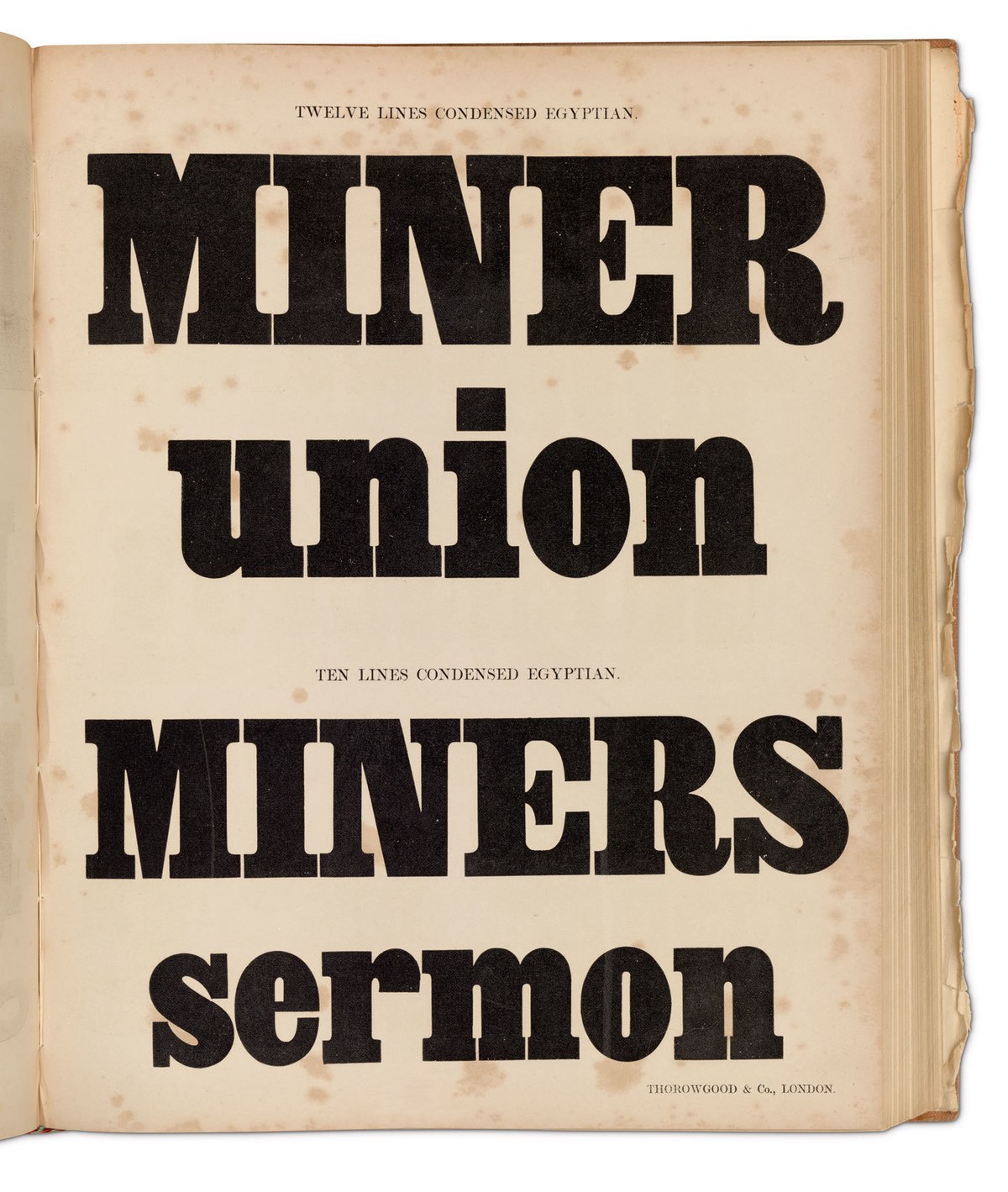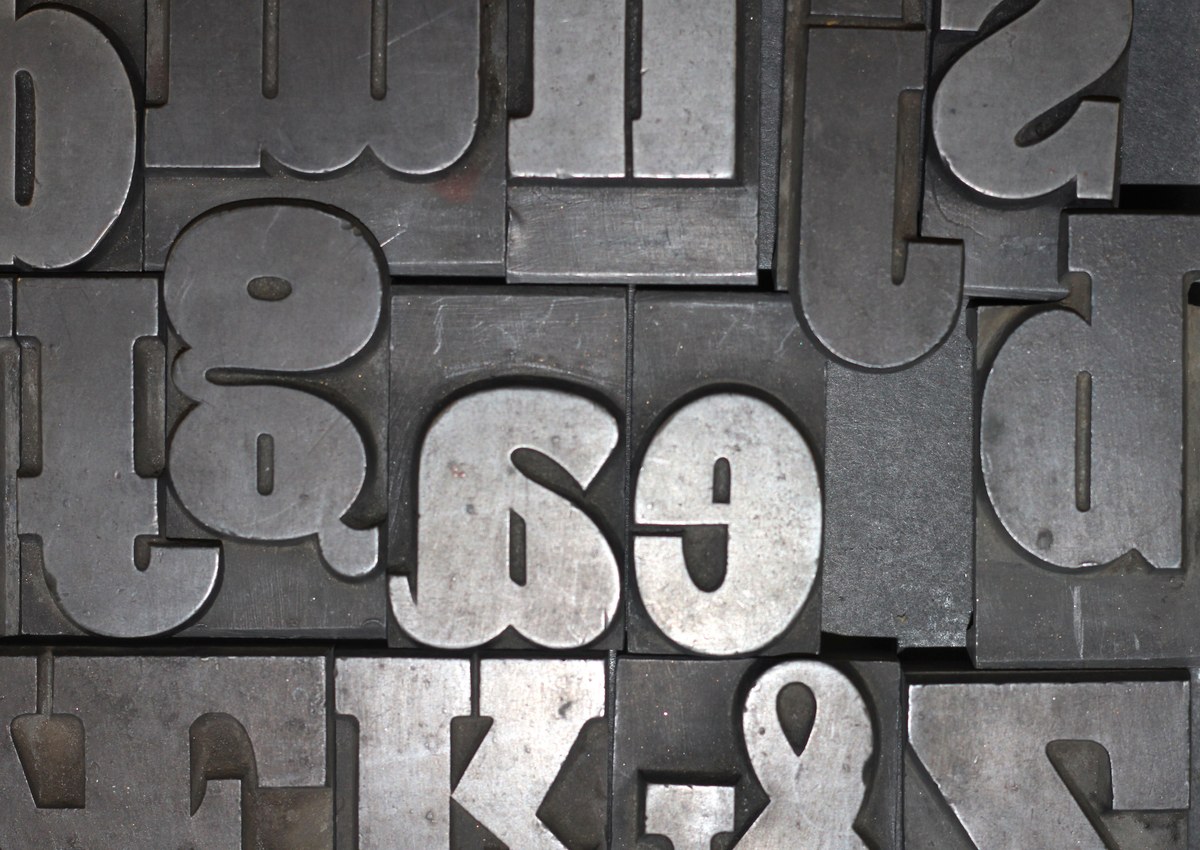 The condensed Egyptian form that Thorowgood introduced in 1832 brought a new development to the style: a curvature of the join between stroke and serif. It is not a Clarendon-like form, as the contrast has not been increased, but the rounding gives a softer appearance than that of a regular Egyptian or Grotesque. The external form is rounded in both upper- and lowercase, whereas the inner forms are flat-sided. In proportion and spacing, the Egyptian is similar to the Grotesque. These early condensed forms would disappear from the specimens by the 1860s; the large sizes (the largest is Twenty-Five-Lines, approximately 300 point) indicate that expense and convenience would prompt their replacement in a printer's arsenal with wood letters. No example in Britain seems to exist of a condensed italic variant of the Egyptian form during the nineteenth century. The contemporary versions draw on a mixture of sources: the few contemporary Egyptian italics, the modern Thorowgood Grotesque's italic (they share the same angle), but also to the designers experiences in making many of the Commercial Classics typefaces. 
The idea of condensing forms, such as the Sans or the Egyptian, show a response from typefounders to the problems of printers trying to make words as big as possible within limited space. After making letters as bold as could be during the first three decades of the nineteenth century, making letters as big as they could be was the next innovation that resonates with us even today.
Thorowgood Grotesque Open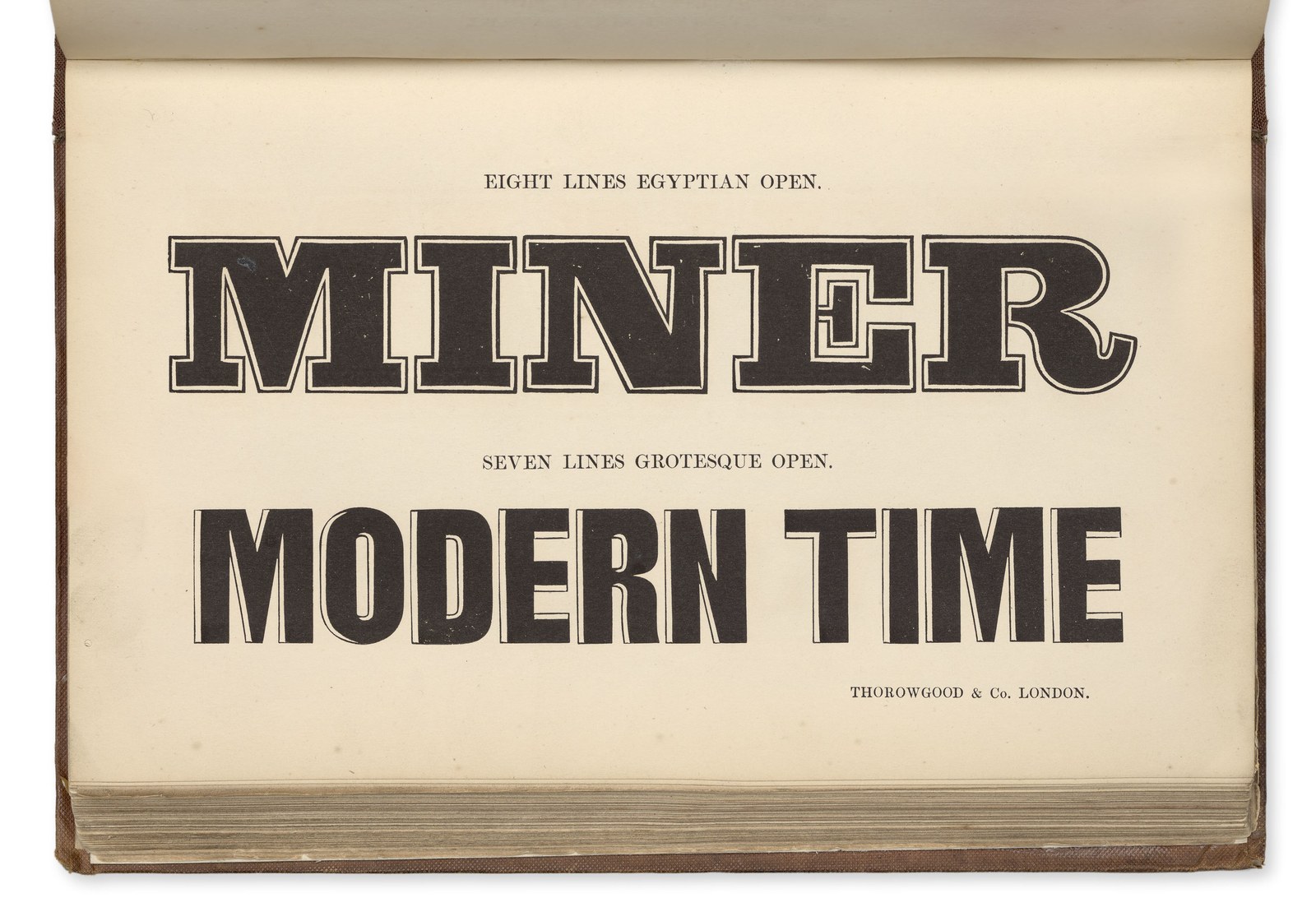 Thorowgood Grotesque Dimensional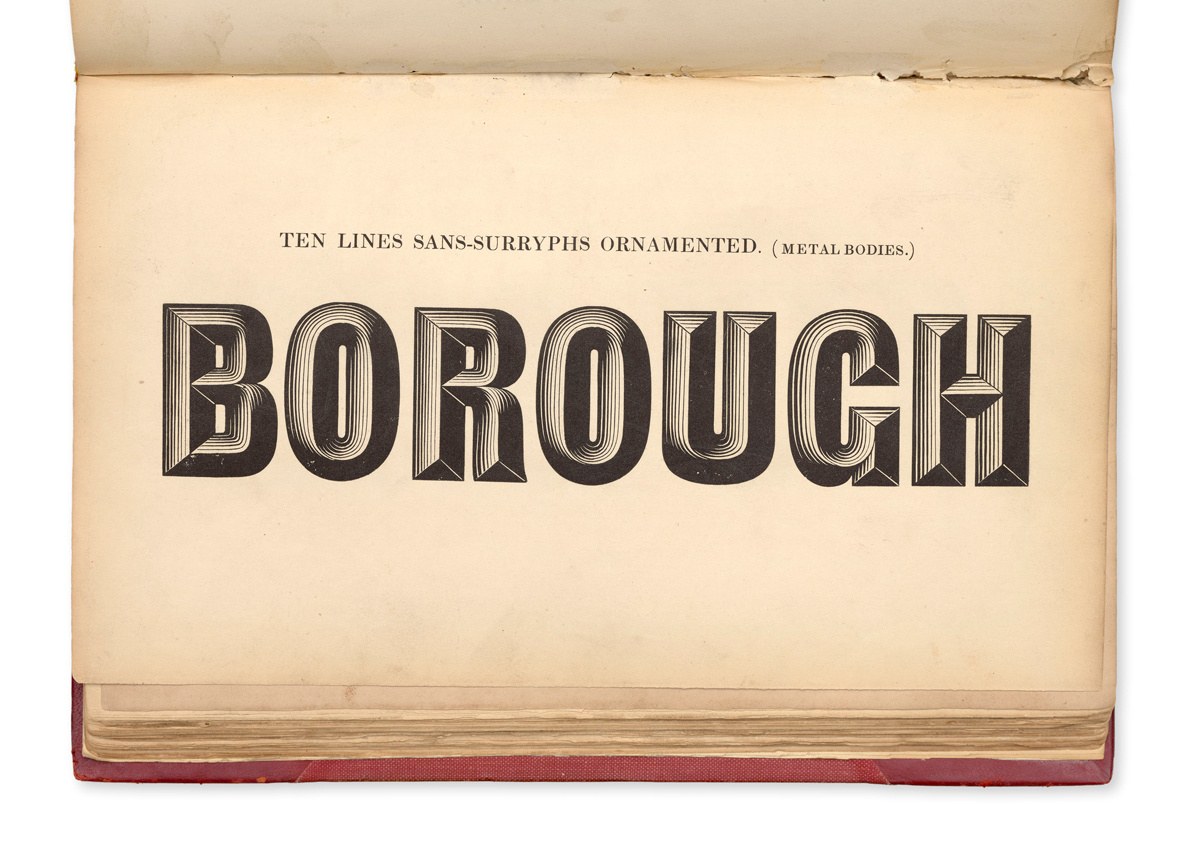 Sara Soskolne's research into sans serif typefaces has led to many new discoveries: for example, the appearance of lowercase sans typefaces in the United States at the same time as Thorowgood. Watch 'Grotesque The Birth of The Modern Sans Serif in The Types of The Nineteenth Century' As she states the history of sans has been mainly written from an Anglo centric point of view, and new discoveries challenge many of these assumptions.
Several sans appear in specimens of an earlier date, but in naming and style they appear to be imports.
Both serif roman and italic, but also the blackletter form popular for newspaper title pieces
You can find examples in the specimens of Fry and Caslon in the eighteenth century and across Continental Europe earlier.
Written by Paul Barnes