Blanchard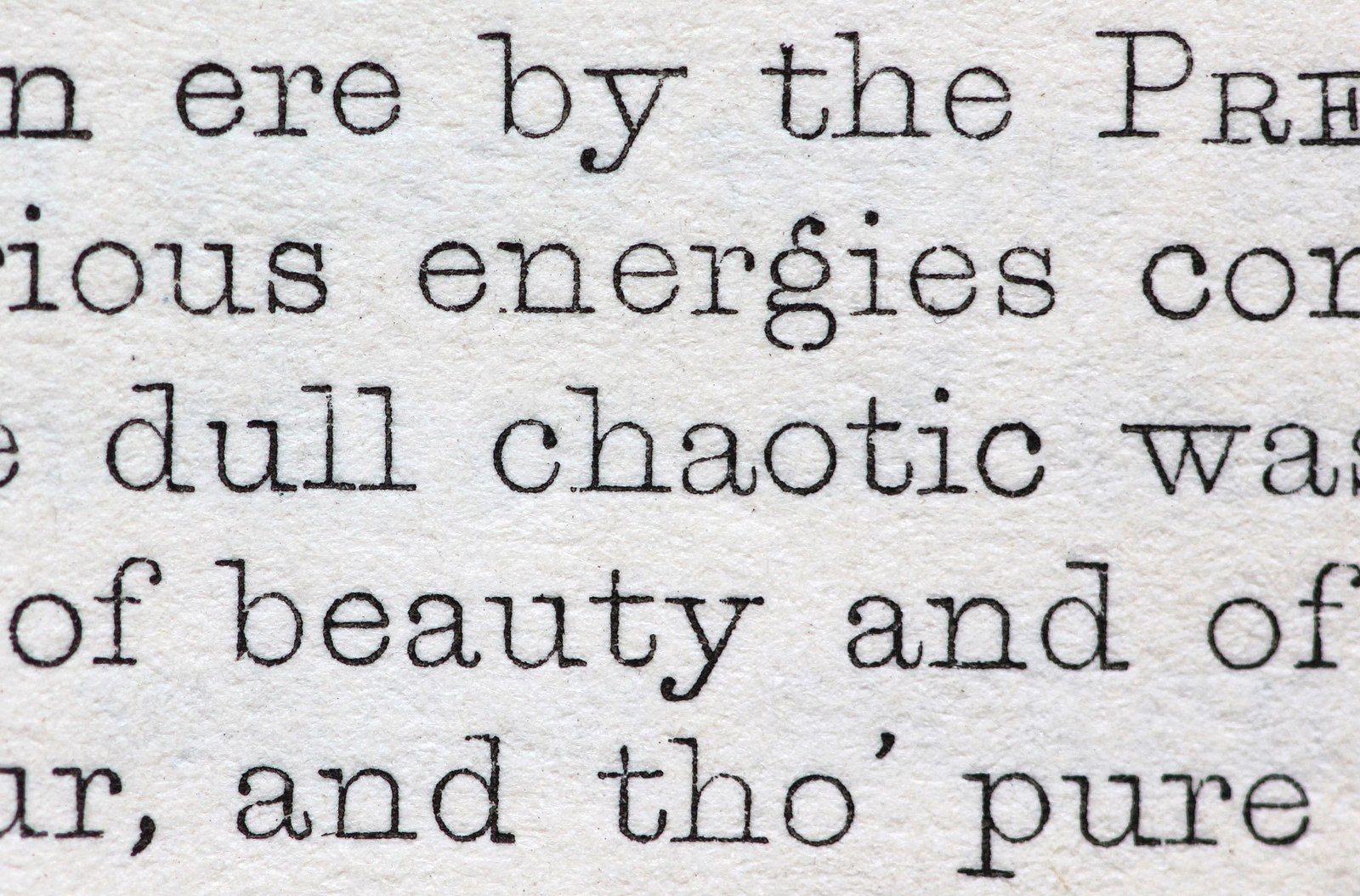 During the 1840s, Figgins produced their own variant of the style, called Skeleton. The larger size, Long Primer, does have modulation in weight and the letterforms have proportions closer to the modern text faces of the time. The roundness of the ball terminals and the lack of serifs in the s give the forms softness. The smaller size, Nonpareil, is closer to those of Blake & Stephenson, but is not as refined in form. None of the serifs join, giving it a more conservative appearance.
Italics
Neither Figgins or Blake & Stephenson produced italic variants of their hairline faces, suggesting the founders didn't deem them necessary for setting, or that demand was great enough. At some point, American foundries began producing hairline italics of a more decorative nature1 in small sizes, though they are not matched with romans, nor did they appear to have produced hairline forms of romans or the light outline faces. The British foundries began to import these styles, though they also cut their own. Although less decorative than their American counterparts, the British foundries retained some flourishes, such as the spirals as ball terminals in the lowercase. Blanchard's italic, a modern creation, is a paired-down cursive, with its flat introduction serifs and curved outward, tailward strokes.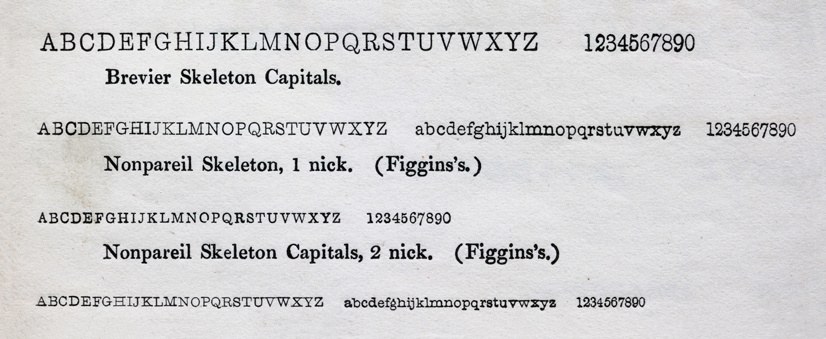 They are shown in the Condensed Specimen Book from the Boston Type Foundry, 1860.
Nicolette Gray ignores both Blake & Stephenson and Figgins hairline faces.
Written by Paul Barnes