Newsprint specimen (2016)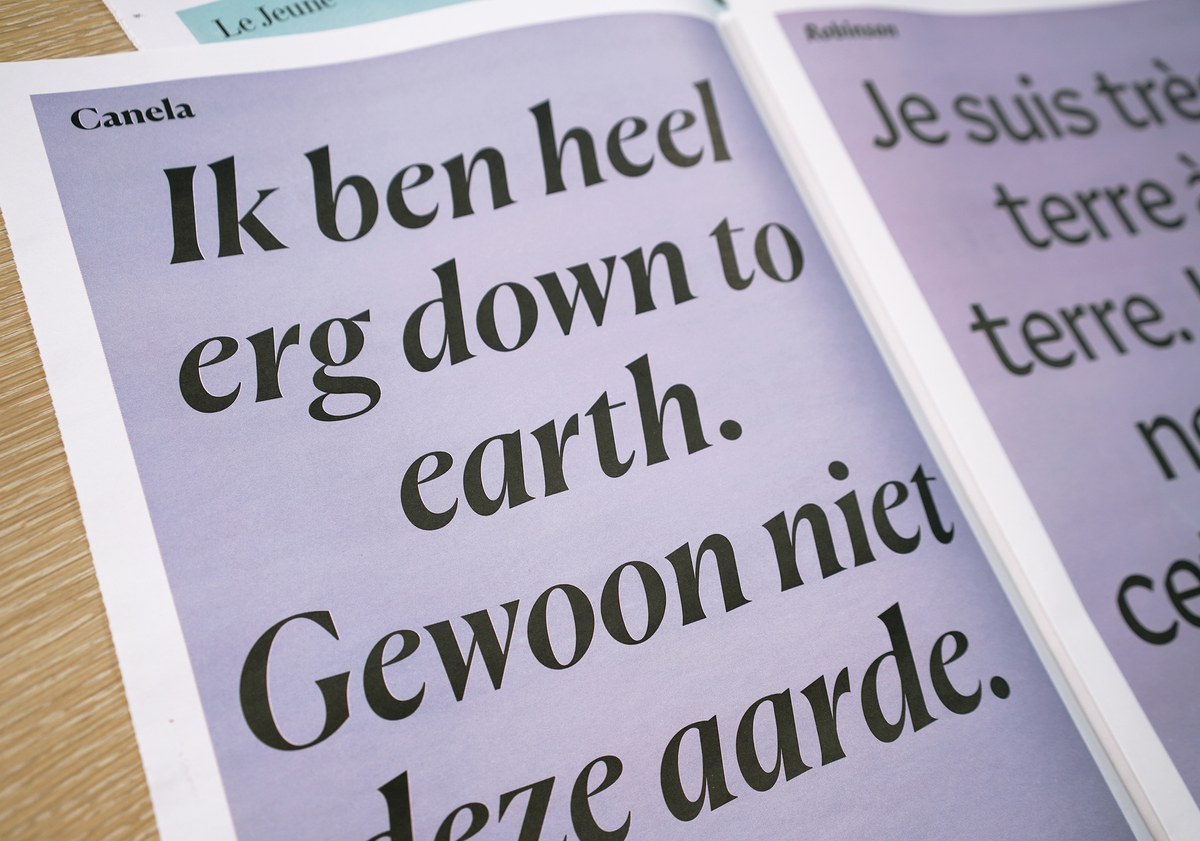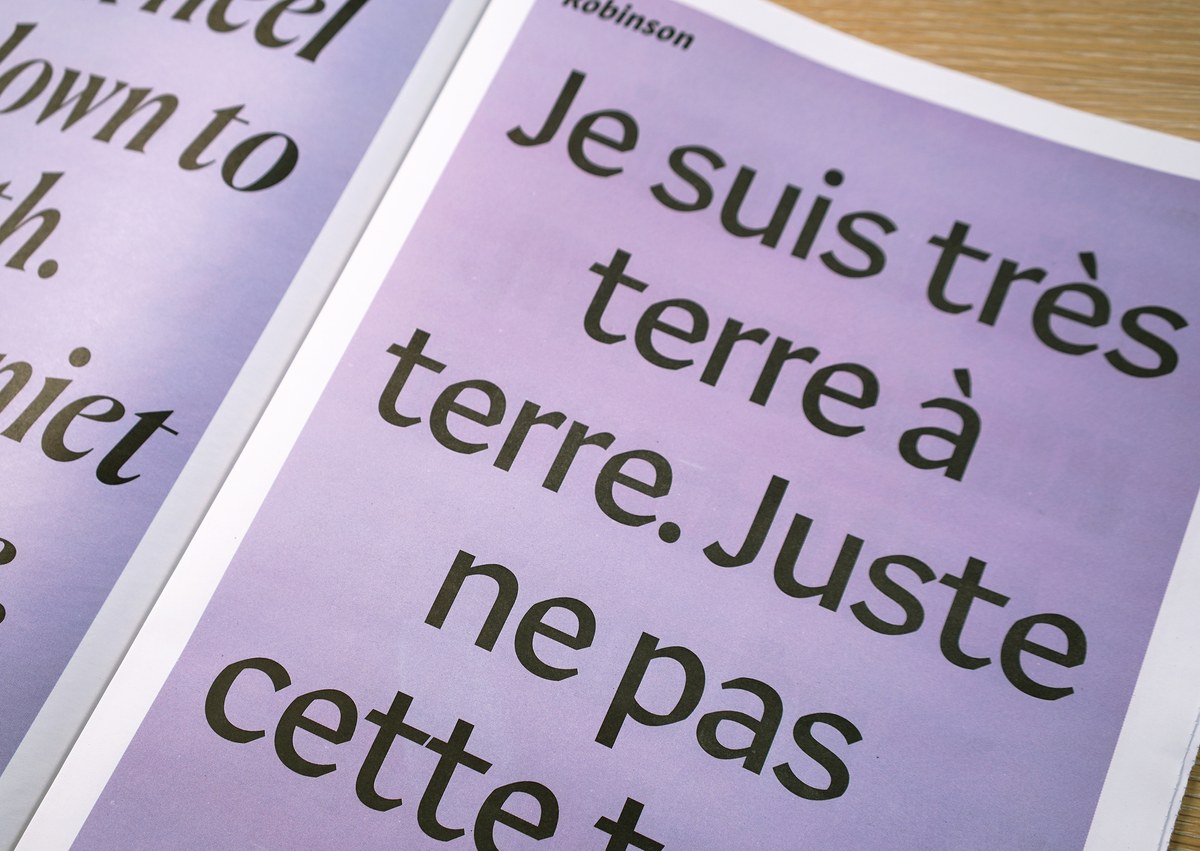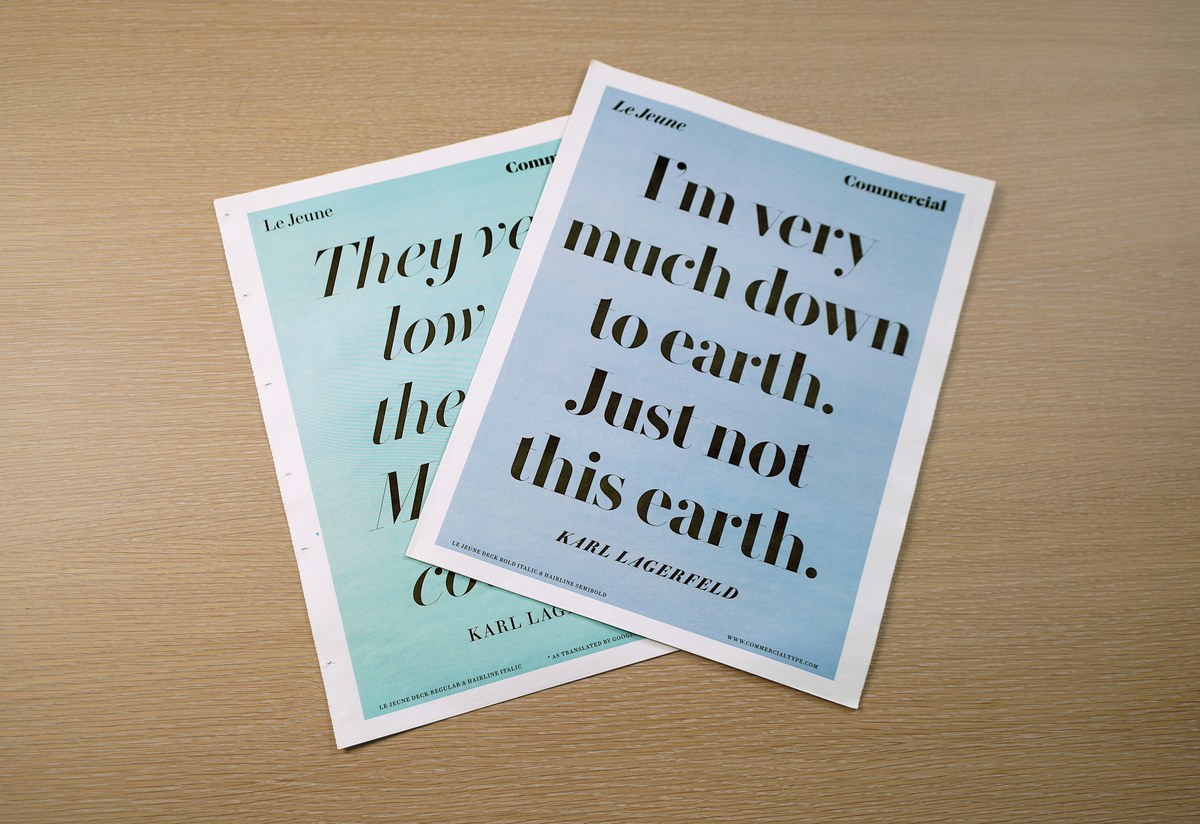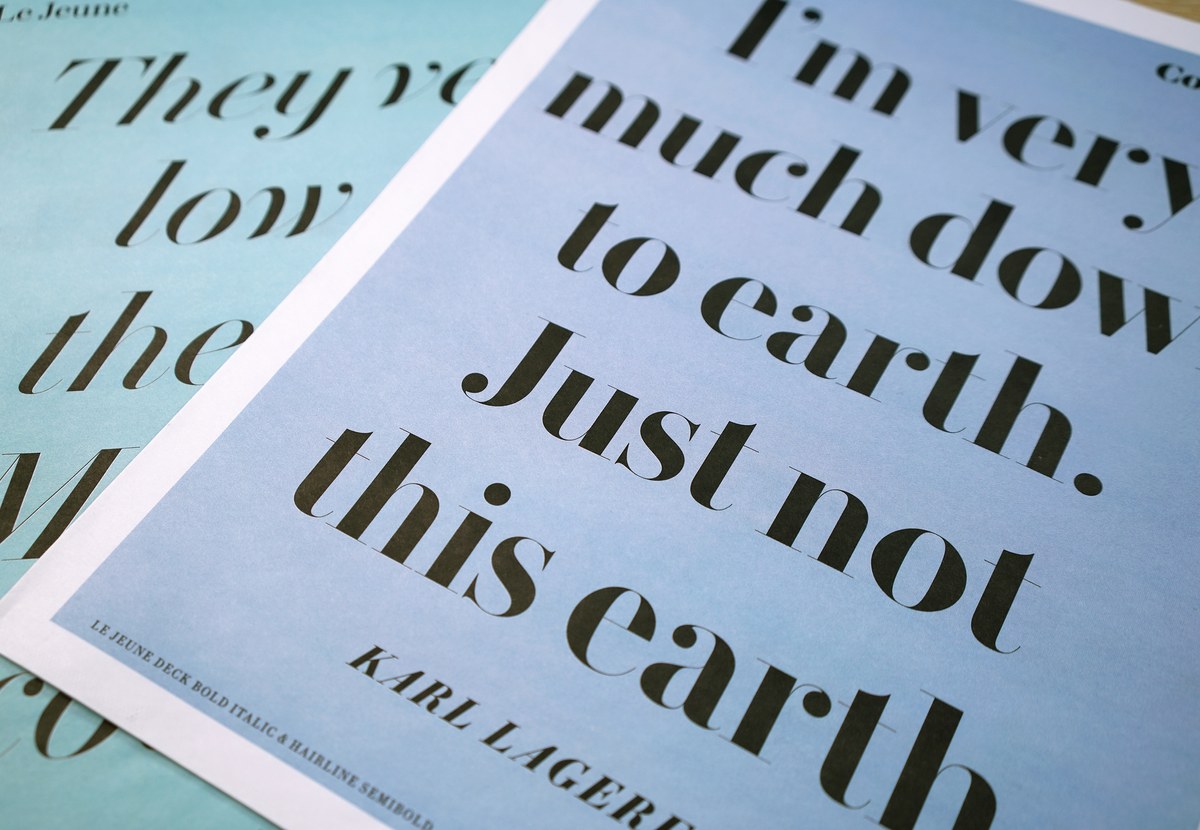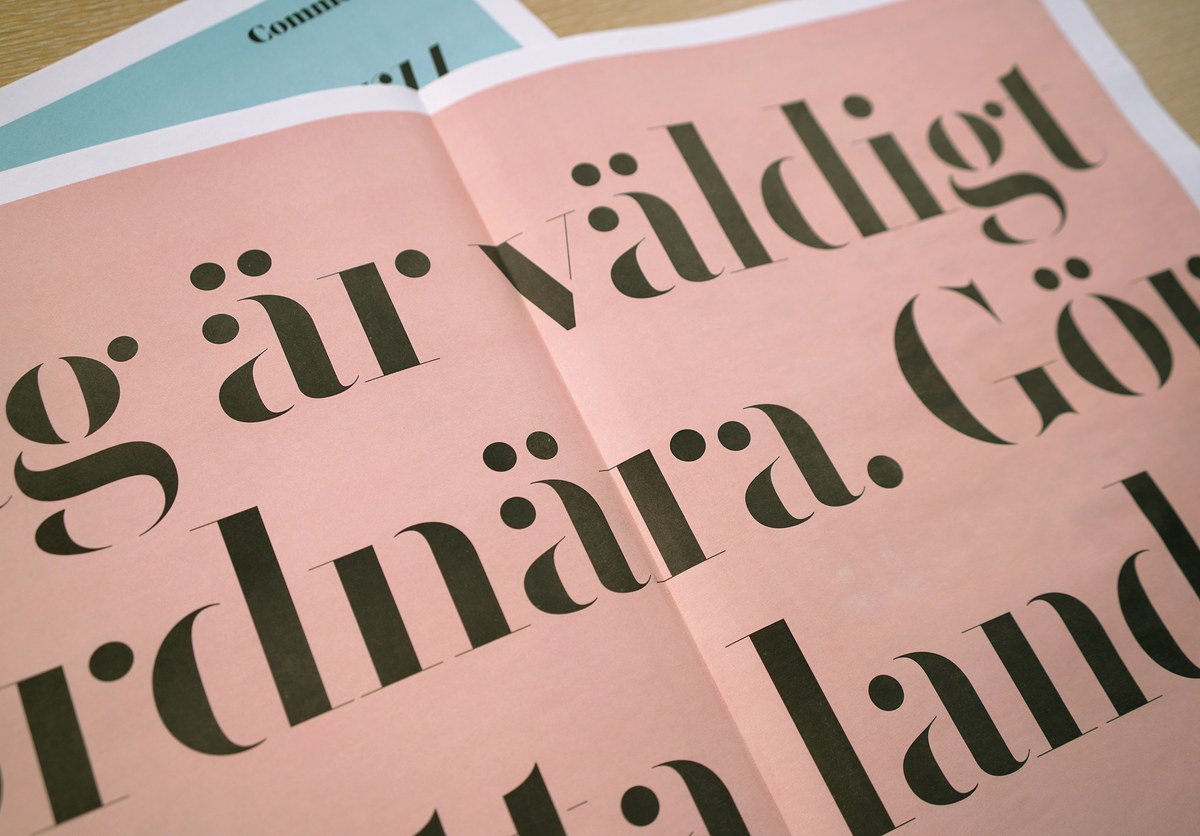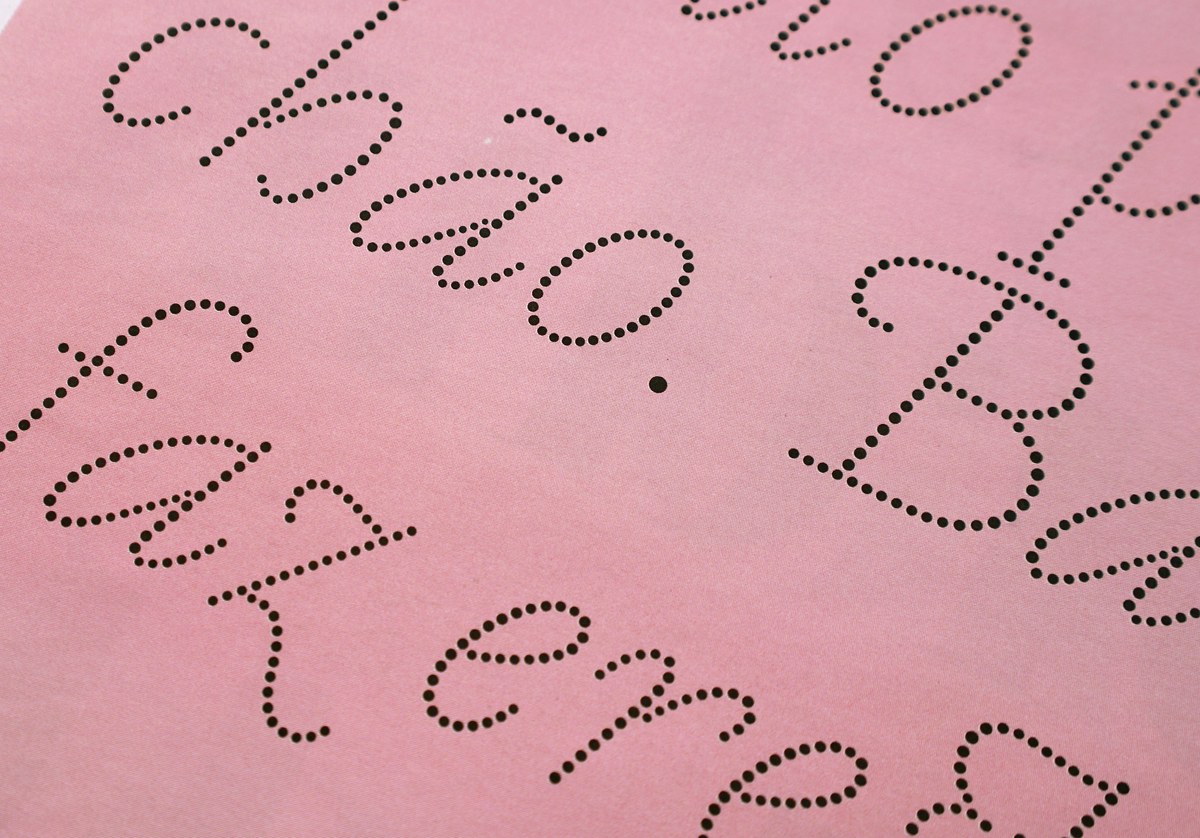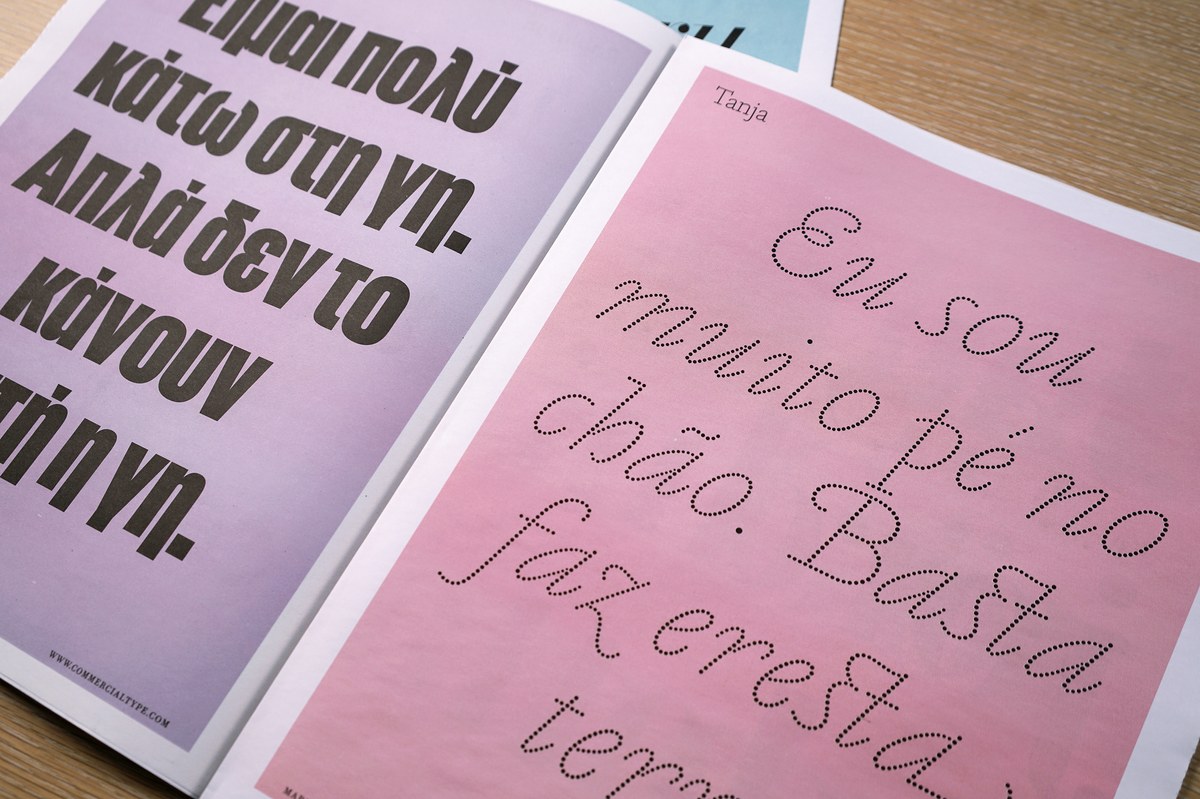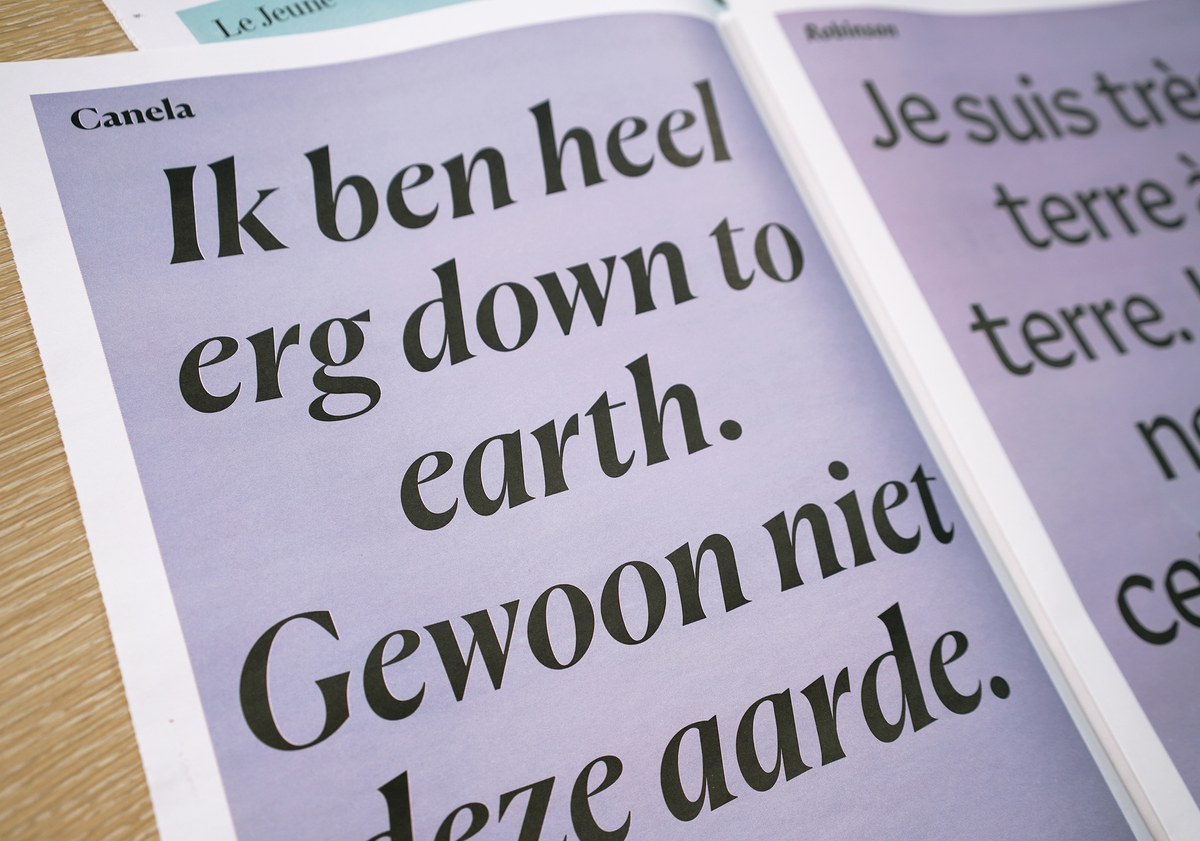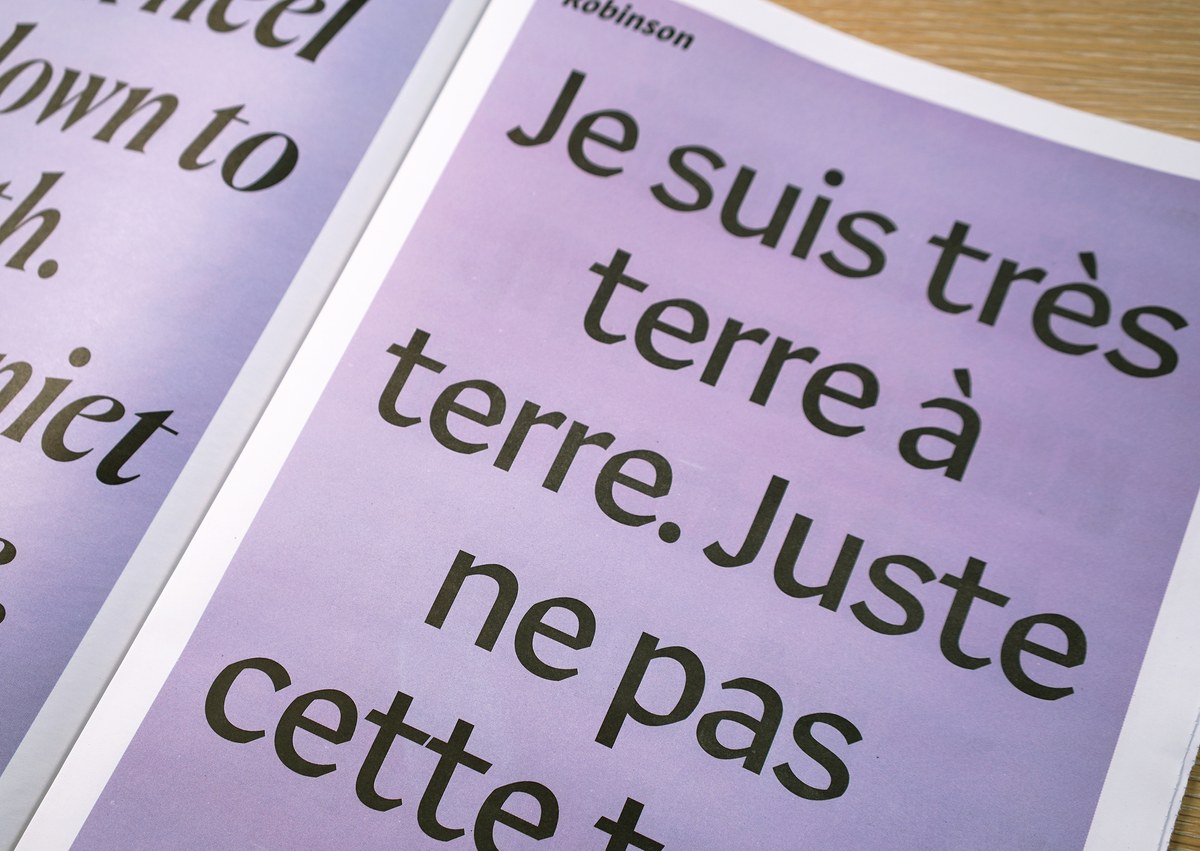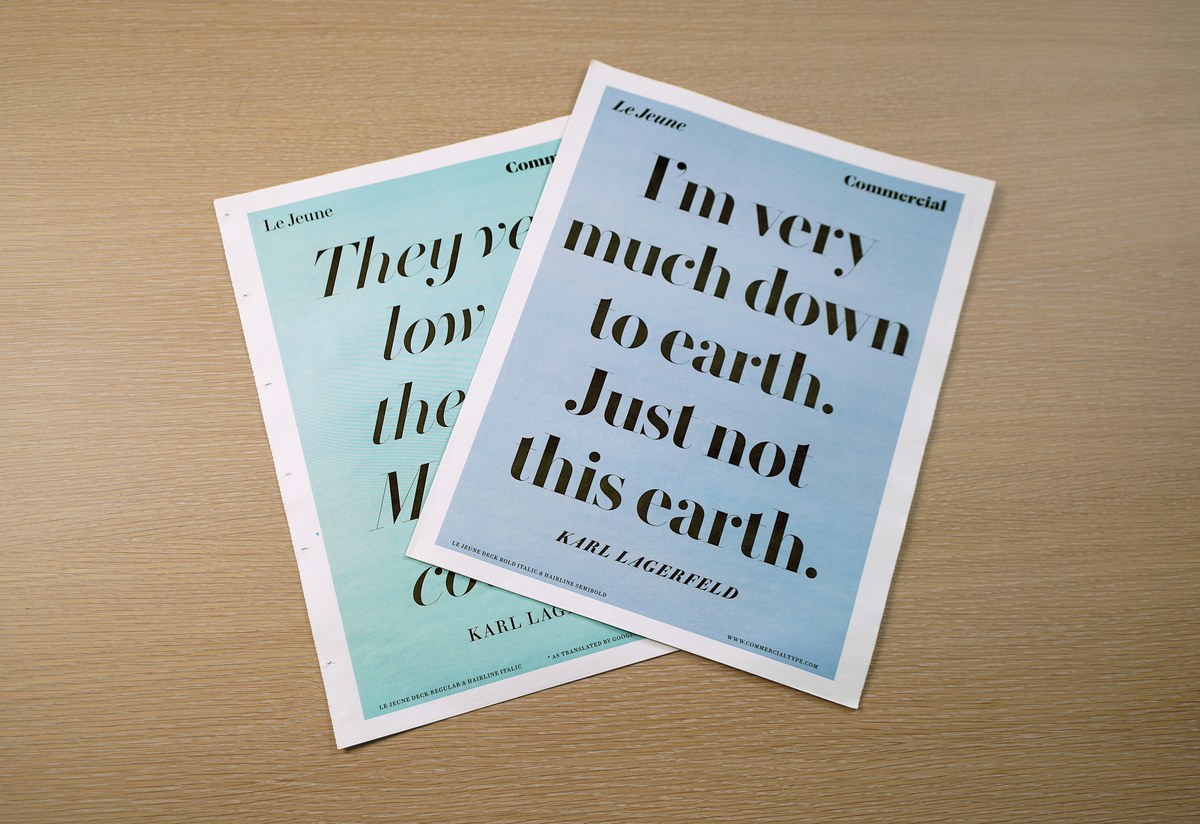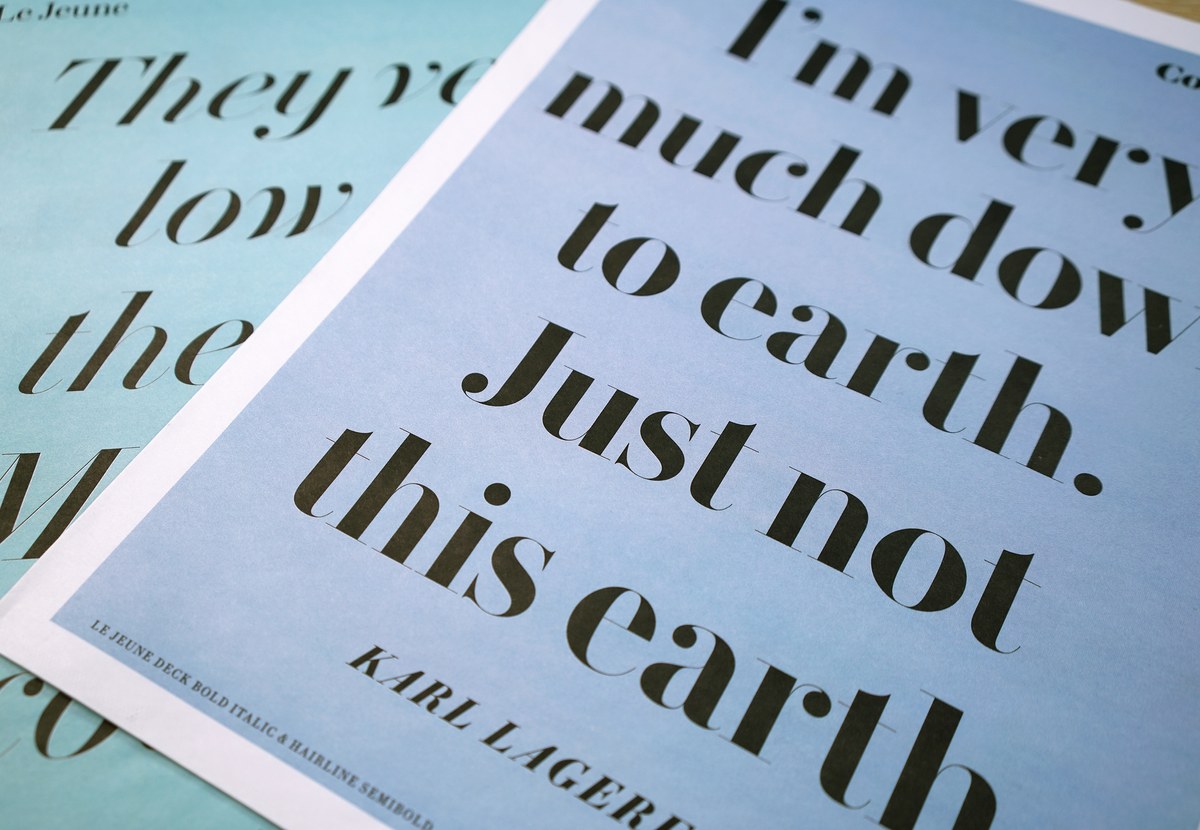 Designed by Paul Barnes
Text by Karl Lagerfeld and Google Translate
Printed by Newspaper Club (offset)
Tabloid (289 x 380mm/11.375 x 15in)
12pp
$1.00 (free shipping)
This newsprint specimen shows recent releases, including Le Jeune. Canela, Robinson, Marr Sans Condensed, and Tanja. It was printed in September 2016 for the Modern Magazine conference and Miguel Reyes's tour of South America.
$1.00 postage paid, with standard shipping.
Shipping within the US is via Media Mail, and takes 5-7 days. International shipping is via First Class Mail (Air Mail) and can take as long as 3 weeks. Please contact us for other shipping options.